The Sukin Journal
Discover the world of natural through our eyes! From skincare tips, lifestyle and environmental hacks to inspirational interviews! Explore it all.
Winter Self-Care Ideas To Relax & Unwind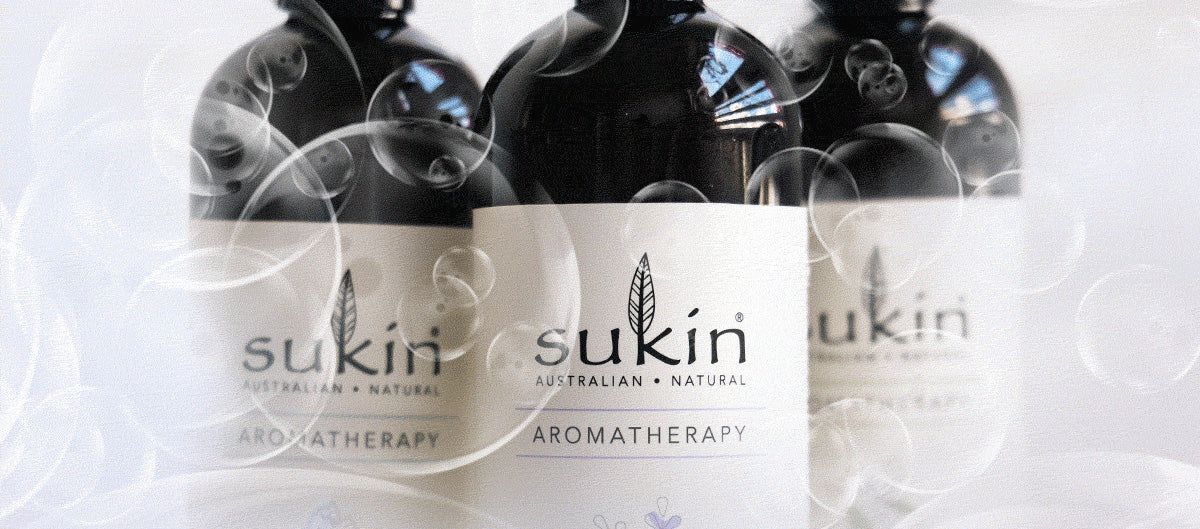 Self-care ideas are almost always focused on rejuvenation and well-being. But once winter has settled in and brought its frosty chill, things start to lean towards the warm and toasty side of the self-care checklist.

Whenever I speak to my friends, I find there are two camps for winter self-care.

There's the "I am hibernating for the next few months" camp, and then there's the "Yay, winter is here! Bring on the cosy knits and hot chocolates" people who can't wait for the drop in temperature.

Even if you're in the latter camp, there's no doubt that the drab weather, if not the lack of daylight and shorter days, can slowly pull your mood under. Looking for warm and toasty solutions? Sit back, and relax with our top tips for a wholesome winter self-care routine, courtesy of the Sukin HQ team.


Warm shower/bath with Sukin's Aromatherapy Bath Blends

Taking time out to unwind and reset the body during the winter months is not only necessary, it's pretty much an essential duty. Whether you enjoy a shower or bath, Sukin Aromatherapy Bath Blends offer a range of benefits physically, mentally and emotionally.
Revitalise the mind with our Recovery blend, reinvigorate your body with our Energise formula, or, if it's time for bed, calm your thoughts and ease into slumber with our Sleep mix.
Plus, our favourite thing about the Aromatherapy Bath Blends is each one is formulated with Magnesium to aid in the relaxation of tired bodies. Follow up with one of our biodegradable sheet face masks for a sustainable way to look after your skin this winter–a first for Australian beauty.


Unwind with a cup of tea and a good book

When days off are met with overcast days, the motivation to head out into Antarctic temperatures is low. So, stay in and snuggle up with a good book instead. With apps like Goodreads, finding the right story to captivate you for a Saturday afternoon is easier than ever.

Pair with a warm cup of tea and some vegan dark choccy for an endorphin boost! Because sometimes, the simplest self-care ideas are the best.


Nourishing Soups and warm meals

Winter self-care is all about the warm and toasty, so we couldn't dare leave out the quintessential winter meal: soup. Nothing is better for the soul and cold bodies than a delicious bowl of warm soup. Sukin team favourites include Thai-style pumpkin soup, the classic chicken noodle soup and an immune-boosting roasted carrot and turmeric soup. Pair your favourite soup with a fresh piece of warm bread for extra nourishment for the soul.


Move your body

It can be hard to stick to your regular self-care routine in winter. The mornings are darker and colder, and so are the evenings after work. But moving the body and pumping the circulation is essential not just for physical health but mental health as well.

One of the most straightforward winter self-care ideas is to get your body moving. Whether that be an indoor activity like a Pilates class or a few laps in a warm swimming pool. Just make sure to use a hair mask post-swim to prevent the chlorine from drying out your hair. And if you decide to exercise outside, find out why you need to wear SPF sunscreen in winter; your skin will thank you!


Slow down

When the opportunity arises, there's nothing wrong with a clear calendar on the weekend. Instead of filling the days with social events out in the cold, follow the ultimate winter self-care idea and schedule a well-deserved break at home. Light the fireplace, turn on the heater, rug up and relax! Slowing down is just as good for the body and mind as a mini holiday.
Sukin self-care checklist
If you ever feel overwhelmed, under the pump, or need a break, you'll always have the Sukin Self Care Checklist to fall back on during winter.


Read a book
Treat yourself
Move your body
Drink a hot cup of tea
Enjoy warm meals like soup
Take a moment for yourself and slow down
Run a relaxing bath with one of three Sukin Aromatherapy Bath Blends
Read the Sukin Guide to Relaxation for even more self-care tips and tricks!

If your favourite Sukin winter skincare products were missing from our list, we'd love to hear from you! Tag us in your pictures @sukinskincare.


If you are trying a product or ingredient for the first time, we always recommend a patch test first.