The Sukin Journal
Discover the world of natural through our eyes! From skincare tips, lifestyle and environmental hacks to inspirational interviews! Explore it all.
Do You Need to Wear SPF Sunscreen In Winter?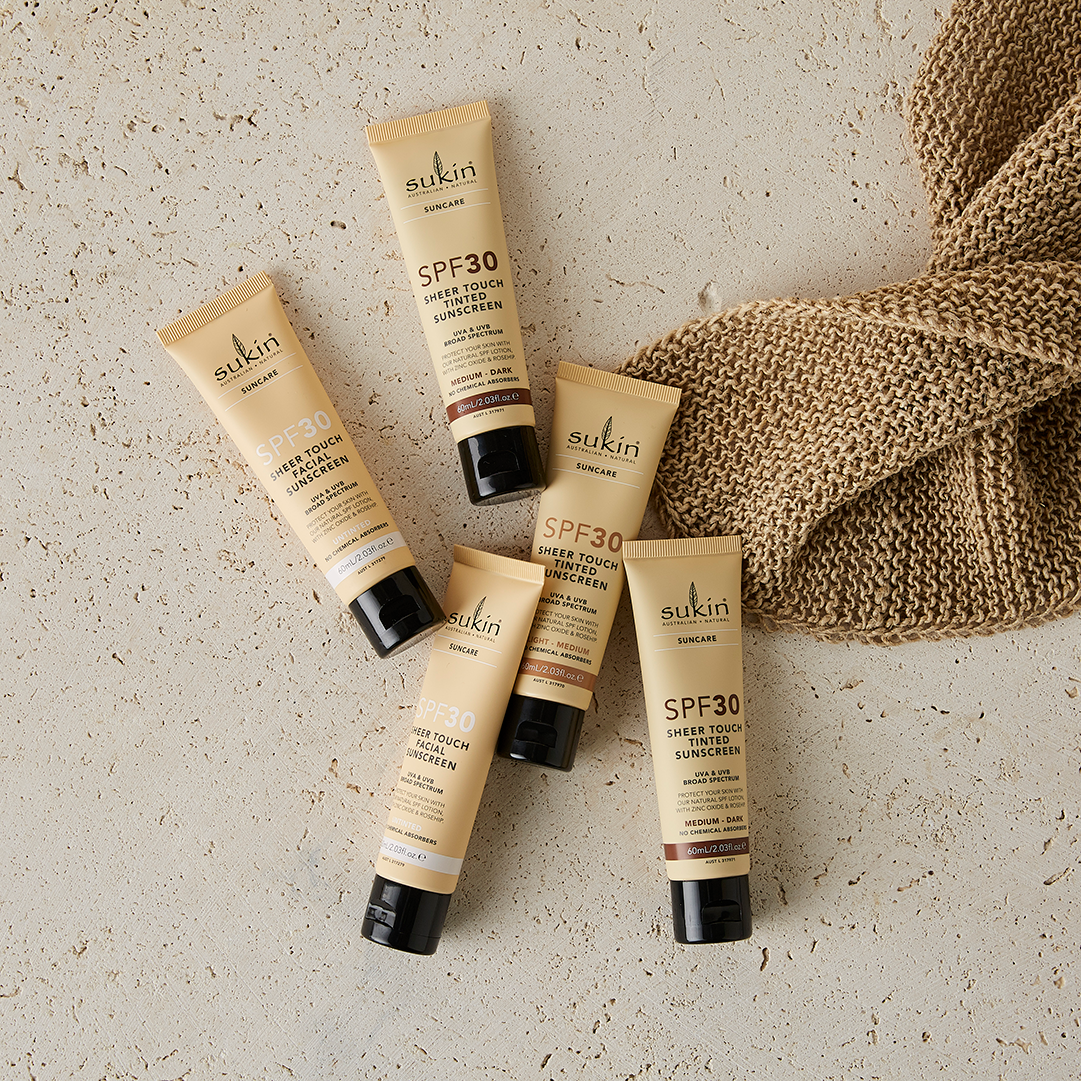 As we sink deeper into winter, most of us find ourselves cooped up indoors, with our weekends huddled well away from the winter chill instead of at the beach or by the pool.

So, do we really still need to be wearing sunscreen during winter? Absolutely

Despite the yearly drop in temperature, the sun's rays can still reach us during the colder months of the year, making everyday sunscreen in winter an essential consideration for any outdoor activity.

Do you need SPF in winter? Keep reading to learn more about how sunscreen can protect your skin with our winter skin care tips.

Understanding UV light

We've covered the difference between chemical and physical sunscreen in our How To Choose The Best Sunscreen blog post, but for those that missed it, here's a short summary of the difference and how UV Light interacts with our skin.

The sun's rays contain ultraviolet (UV) radiation. Split into ultraviolet A (UVA) and ultraviolet B (UVB) rays, both cause damage to the skin. UVA is absorbed deep into the dermis of the skin, leading to long term damage of the skin, and it's prevalent all year round. UVA can penetrate heavy clouds and lead to long-term, severe skin conditions.

Chemical sunscreen absorbs UV, whereas physical sunscreen acts as a barrier, reflecting radiation away from the skin.

Ultraviolet radiation is rated by its intensity on a scale of 0 to 11+. Although a UV rating of 3 is considered moderate, it's also the recommended level when sun protection should be applied.


Wearing Sunscreen Indoors

It's not just clouds that UVA can penetrate. The sun's radiation can pierce glass, too. Unless you're working in a windowless environment, your skin is still susceptible to possible UVA damage.

Even driving a car can expose you to the sun's harmful rays as UVA penetrates your car windows, leading to long-term skin damage if left unchecked. Just ask a dermatologist about the increased prevalence of one-sided skin conditions based on how often an individual drives.

To protect your skin from UV rays in the winter, it's essential to look for a broad-spectrum zinc sunscreen to protect your skin from UVB and UVA rays.

How much sunscreen should I wear in winter?

To protect yourself from UV Rays, apply sunscreen to clean skin in the morning, about 20 minutes before heading outside. We recommend using enough sunscreen to cover your face, neck, decolletage, and other areas exposed to the sun. Start with about a 20c or teaspoon-sized dollop of sunscreen, and add more if you need. 
Which natural sunscreen should you choose this winter?
Whether we're enjoying the benefits of artificial heating or braving the elements outdoors, skip the additional layer of synthetic chemicals. Opt for a naturally derived formula to nourish that gives back to the skin. Choose our lightweight sunscreen for protection all year round.
Sukin SPF30 Sheer Touch Facial Sunscreen has been designed with daily (year 'round!) use in mind, heroeing naturally derived Zinc Oxide for UVA and UVB broad-spectrum protection.

The sheer touch, non-greasy formula is also reef-friendly, meaning you are caring for the environment while you care for your skin. Our zinc-based sunscreen is rich in natural, skin-loving ingredients like Rosehip Oil, Green Tea and Cucumber to keep your skin hydrated despite the dry winter air.

The Sukin SPF30 Sheer Touch Facial Sunscreen is also available in two tinted versions: the same clean, lightweight formula and 30+ protection with a subtle glow and wash of colour. Apply as a base for makeup, a quick working-from-home "lift," or on a Zoom call for an even complexion. Trust us, tinted moisturiser with SPF is a lifesaver in the morning.
 Love, Sukin
Don't forget to share your stories with us at @sukinskincare.
Other products you may like
---