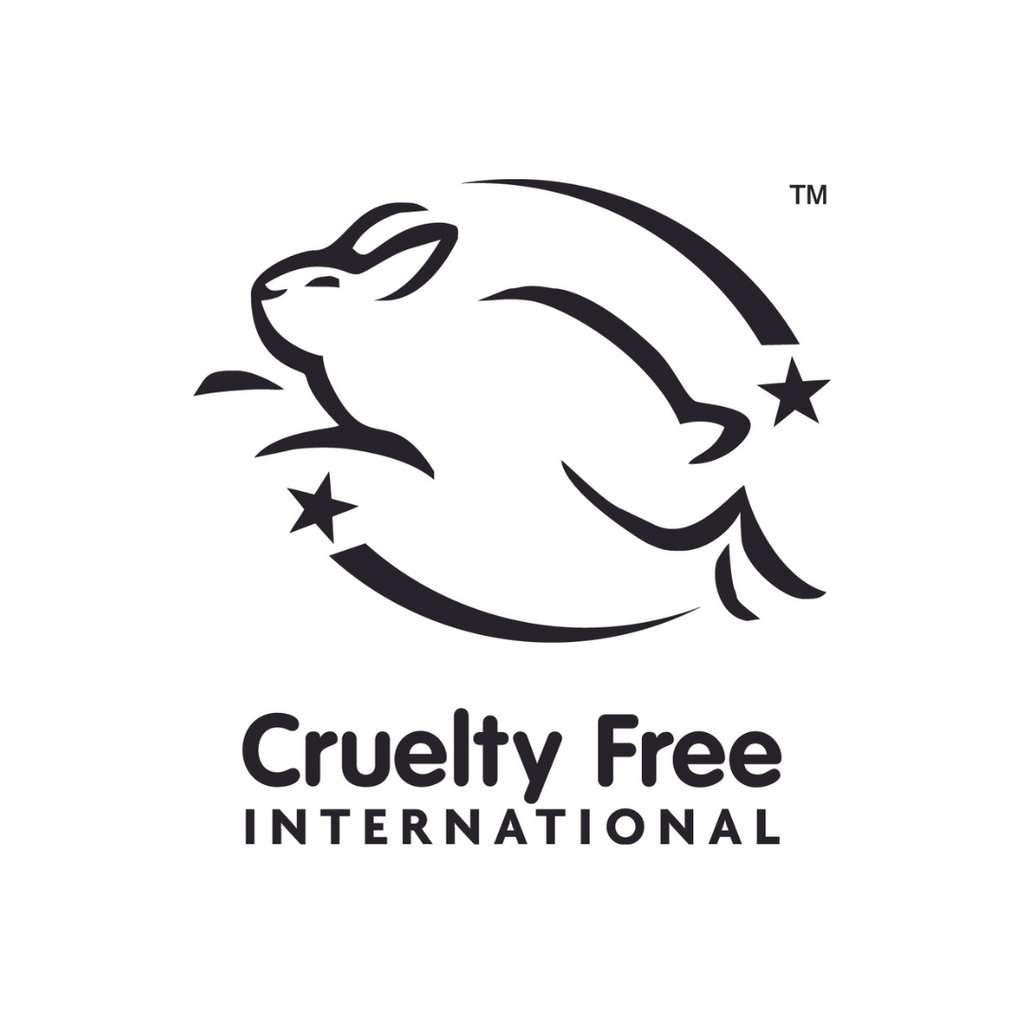 Leaping Bunny Approved by Cruelty Free International
We are pleased to announce that we are now Leaping Bunny Approved by Cruelty Free International, underscoring our commitment that no animal testing occurs at any stage of our products' development, from ingredients to formulations, to finished products. We are the largest Skincare and Haircare brand in Australia Grocery & Pharmacy to obtain the Leaping Bunny approval*.

Since day one, we have been at the forefront of the green beauty movement with a vision to make sustainable and ethical beauty the norm, by providing quality natural skincare that is carbon offset, cruelty free, vegan and making it widely accessible to the community.

Cruelty Free International's Leaping Bunny Programme is the globally recognisable gold standard for cruelty free cosmetics, personal care, household and cleaning products with requirements that go above and beyond laws restricting animal testing.

For Sukin to be approved, it had to forensically investigate its entire supply chain, including every single raw material and individual ingredients. This project involved obtaining extensive information on over 200 ingredients from over 40 suppliers.

Cruelty Free International's Leaping Bunny Programme is the only cruelty free approval that requires a supplier monitoring system to be implemented by the brand, supply chain checking right down to ingredient manufacturer level, adherence to a fixed cut-off date policy and acceptance of ongoing independent audits to ensure compliance.

*Reference: Circana data MAT to 04/05/2023

What does it mean to be approved under Cruelty Free International?
The Leaping Bunny Programme is the globally recognisable gold-standard for cruelty free consumer products, with requirements that go above and beyond laws restricting animal testing. To obtain approval, a brand's entire supply chain must be rigorously audited, to ensure compliance with Leaping Bunny's strict criteria.

The Programme is the only cruelty free standard that requires a supplier monitoring system to be implemented by the brand, supply chain checking right down to ingredient manufacturer level, adherence to a fixed cut-off date policy and acceptance of regular independent audits to ensure ongoing compliance.

How does someone know if a brand is approved cruelty free?
There are many symbols which claim to validate a product's cruelty-free status, but the Cruelty Free International Leaping Bunny Programme shows that brands are doing all they can to drive animal testing out of their supply chains. You can look out for the Leaping Bunny logo on products or check the list of Leaping Bunny approved brands here
What is animal testing?
Animal testing is used by some brands to analyse the safety or effectiveness of a product or ingredient. Animals are then forced to ingest or inhale substances, or have them applied to their skin or injected into their bodies.
These days, thanks to the pioneering efforts in the pursuit of alternative test methods, animals no longer need to be used for these safety end points.



Why is it important to be cruelty free?
It is essential that we avoid unnecessary use of animals in testing, especially for cosmetics. Animals should not suffer and die in the name of beauty.

The development and increased availability of non-animal testing methods means that we can safely test all ingredients used in cosmetics – even those that are also used in other products – without the use of animals.

What actions are CFI taking to encourage brands to be cruelty free?
More brands are approaching us about Leaping Bunny Programme approval than ever before. Welcoming more brands into the Leaping Bunny family is part of a global shift towards cruelty free cosmetics across the entire industry. Working with governments, regulators, citizens and industry we will work to end animal testing forever.
How can someone make a difference in the campaign to protect animal welfare?
More consumers are looking to make informed choices on the products they buy. Choosing any product bearing the Leaping Bunny logo or from a brand having received Leaping Bunny approval allows consumers to buy with confidence, knowing that it has passed the most rigorous global criteria which extend over and above current laws governing animal testing.
Are all sukin products leaping bunny approved?
Since inception, we have been committed to being completely cruelty free. Our entire product range is Leaping Bunny Approved.
I purchased a Sukin product but cannot see the leaping Bunny Logo, is it cruelty free?
All of our products with or without the logo displayed are approved by Cruelty Free International under the Leaping Bunny Programme. We are currently working towards displaying the logo across all products, but we do not want to destroy or waste any current packaging during the process.