The Sukin Journal
Discover the world of natural through our eyes! From skincare tips, lifestyle and environmental hacks to inspirational interviews! Explore it all.
Exfoliation Guide: How to Prep Your Skin for Spring, Naturally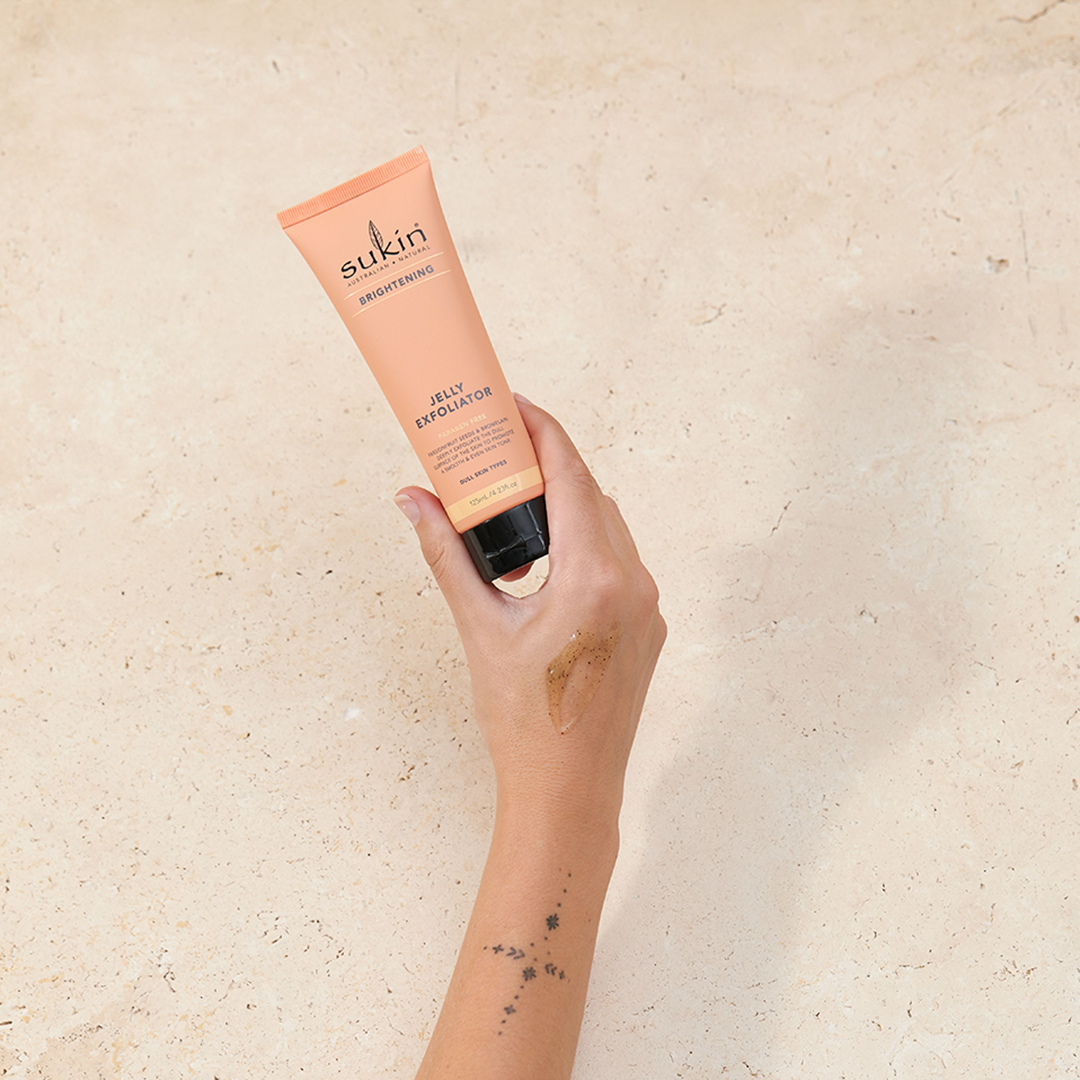 Spring is, at long last, just around the corner. When we think about "Spring Cleaning," our mind goes straight to cleaning the home of unused and unwanted items- but what about a spring clean for the skin?

The best, most effective way to prepare your skin for the new season is through exfoliation. Exfoliation allows us to start fresh, clearing both the pores and the skin's surface of anything unwanted. To prepare your skin for spring, naturally, it's time to get scrubbing.

Why is exfoliation important?

Exfoliation is the process of removing dead and dry skin cells from the surface of the skin as well as any blockages from within the pores. Plus, it allows your topical skin (and hair!) care products to effectively absorb, leaving you with a brighter complexion, smoother and healthier skin!
Exfoliation really is the best way to naturally prepare your skin for spring.

How to exfoliate your face

To effectively exfoliate the face, begin with damp skin. Using gentle, circular motions, work a natural exfoliant like the Sukin Rosehip Rejuvenating Facial Scrub or Brightening Jelly Exfoliator, into the skin to buff away and dead, dry or dull cells. Rinse the skin with warm water, or use a damp cloth to blot away any excess product before patting the skin dry. We recommend exfoliating the face once or twice per week to ensure you aren't stripping the skin or damaging its natural barrier function.

These natural facial scrubs are both considered "physical exfoliants," meaning they contain small, gentle, natural grains (in this case, grounded rosehip seeds plus walnut shell and passionfruit seeds with jojoba, respectively) to "physically" buff away dead skin and leave you with a brighter, smoother complexion.


How to prep your body for Spring

Exfoliating the body is an almost identical process, however you can apply slightly more pressure when massaging the exfoliant into the body as the skin isn't as delicate as that of the face.

Hop in the shower (ensuring it's not too hot, as a piping hot shower can dry out the skin), wet your body, and work Sukin Naturals' Renewing Body Scrub into the skin to really polish the skin's surface, then rinse. We recommend exfoliating the body twice per week, particularly as the winter months have a tendency to dry out the skin.


How to use a scalp scrub

Exfoliating your scalp is just as important as scrubbing your face and body. Working a scalp scrub into your hair care routine will help you remove dry skin, product build up and excess oils from your scalp as well as stimulating cell turnover, leaving you with unblocked follicles and overall stronger, healthier hair. To use a scalp scrub, wet the hair and section it to give you better access to the scalp. Apply the scrub and massage it in using gentle, circular motions until you have exfoliated your entire scalp, then rinse thoroughly before using your shampoo and conditioner. We love using the Sukin Natural Balance Scalp Scrub once or twice each week.