The Sukin Journal
Discover the world of natural through our eyes! From skincare tips, lifestyle and environmental hacks to inspirational interviews! Explore it all.
Your Guide to Exfoliating Naturally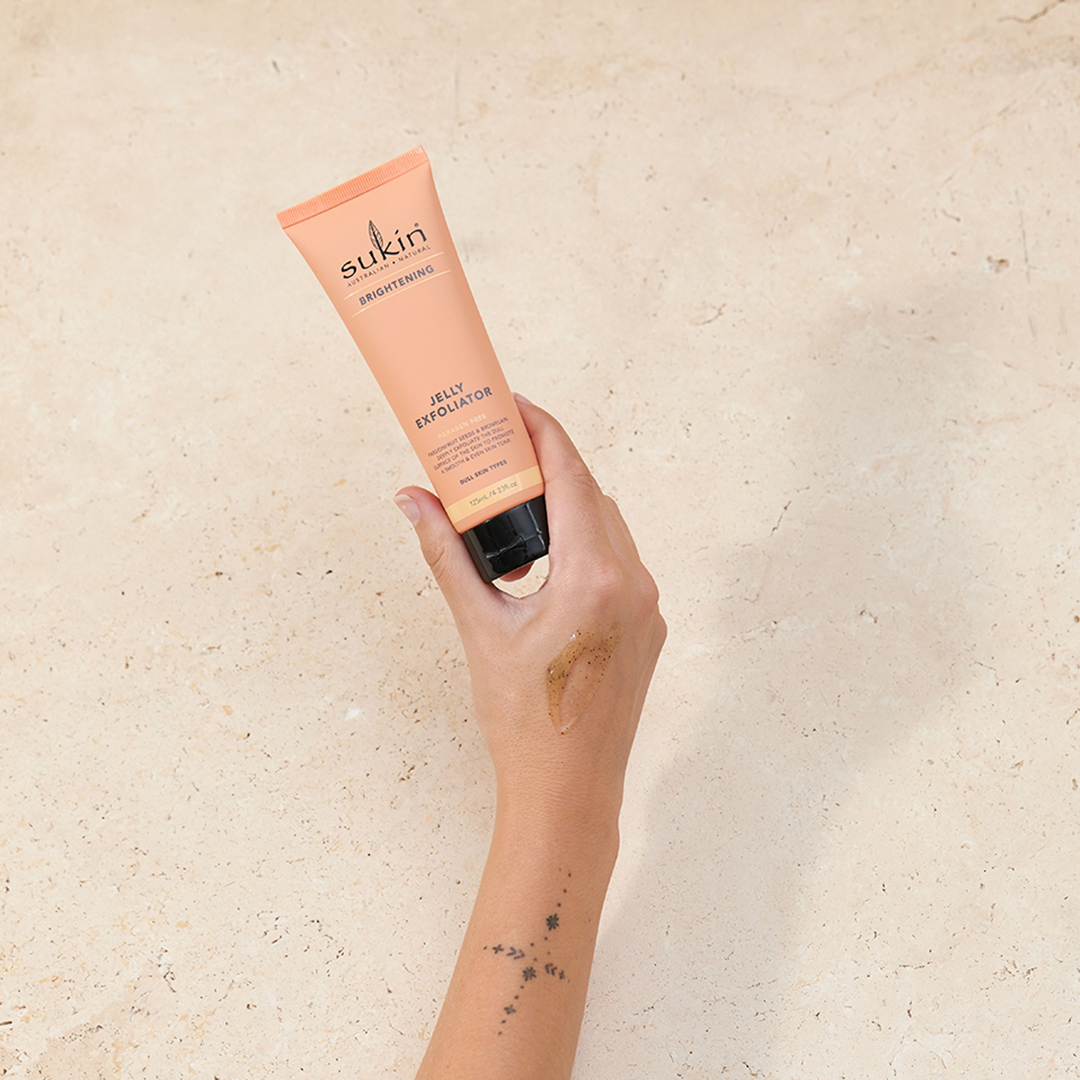 How to exfoliate your skin naturally

When I first started using basic skincare in my teens, I remember eagerly exfoliating my face. I'd pick a coarse, "scrubby" scrub and vigorously exfoliate like I wanted to win gold at the Olympics. As I write this, the Beauty Therapist in me is shuddering, because what I know now (that I didn't know in my teens), were the all-important how-to's of basic exfoliation.

Questions I wish I knew the answers to back then were "how often should I exfoliate?" and most importantly "what are the best ingredients to use in an exfoliant?"


What is exfoliation?

Exfoliation is an essential step in your skincare routine. It helps to remove dry and dull skin cells, even out your skin tone and texture, and most importantly it allows your skincare products to absorb better, thus working more effectively! If you're guilty of being an Olympic exfoliator like I once was, we need to talk! So, let's take a minute to discuss how often we should be exfoliating and why.


How often should I exfoliate?

We should be exfoliating our face between one to two times a week. This of course will vary depending on your skin type, and the type of exfoliant you use (more on that later).

As our top layer of skin hardens, it should naturally flake away to allow for fresh, rejuvenated skin to replace it - however if this doesn't happen, our complexion can end up looking dull and/or dry. By exfoliating a couple of times a week, this assists our skin in removing those stubborn dull cells and rejuvenating the appearance of our skin.

Alternatively, if we over-exfoliate, we can accidentally cause micro damage to the skin as well as risking disrupting our important skin barrier. Now if there is something you do not want to disrupt - it's your skin barrier. Our skin barrier is responsible for maintaining moisture levels and keeping our skin looking radiant, but when disrupted it can lead to skin dehydration and reactivity to products in your skincare routine.


What should I use to exfoliate?

So, now we all know how often we should be exfoliating, the next question is, what to exfoliate with? Please repeat after me "I will not use heavy abrasives on my face!" My advice is to look for natural, physical ingredients like Jojoba Esters. These are gentle enough for most skin types and roll over the surface of the skin, meaning they're less likely to cause damage that I touched on earlier.

Personally, I like to incorporate chemical exfoliators in my routine and plant enzymes are an excellent example of these. They help to gently dissolve those stubborn skin cells and even better?, they do all the work on their own, so minimal manual work required!


I've recently started using the Sukin Brightening Jelly Exfoliator. I could easily list the reasons I fell in love with this product, but my favourite is that it contains both physical and chemical exfoliation components. In the Jelly Exfoliator you will find Jojoba Esters and Passionfruit seeds to buff away dull cells, whilst Bromelain (a fruit enzyme from Pineapple) bolsters this blend to dissolve dull skin cells and ultimately give you a complexion that glows.

Let's all take a minute to remember 14-year-old Myk who just about scrubbed her face off, may we all never be her again and enjoy refreshed, glowing complexions moving forward!

Thanks for reading 😊
Stay in touch with the world of natural @sukinskincare 
Other products you may like
---