The Sukin Journal
Discover the world of natural through our eyes! From skincare tips, lifestyle and environmental hacks to inspirational interviews! Explore it all.
Why we're so proud to be Vegan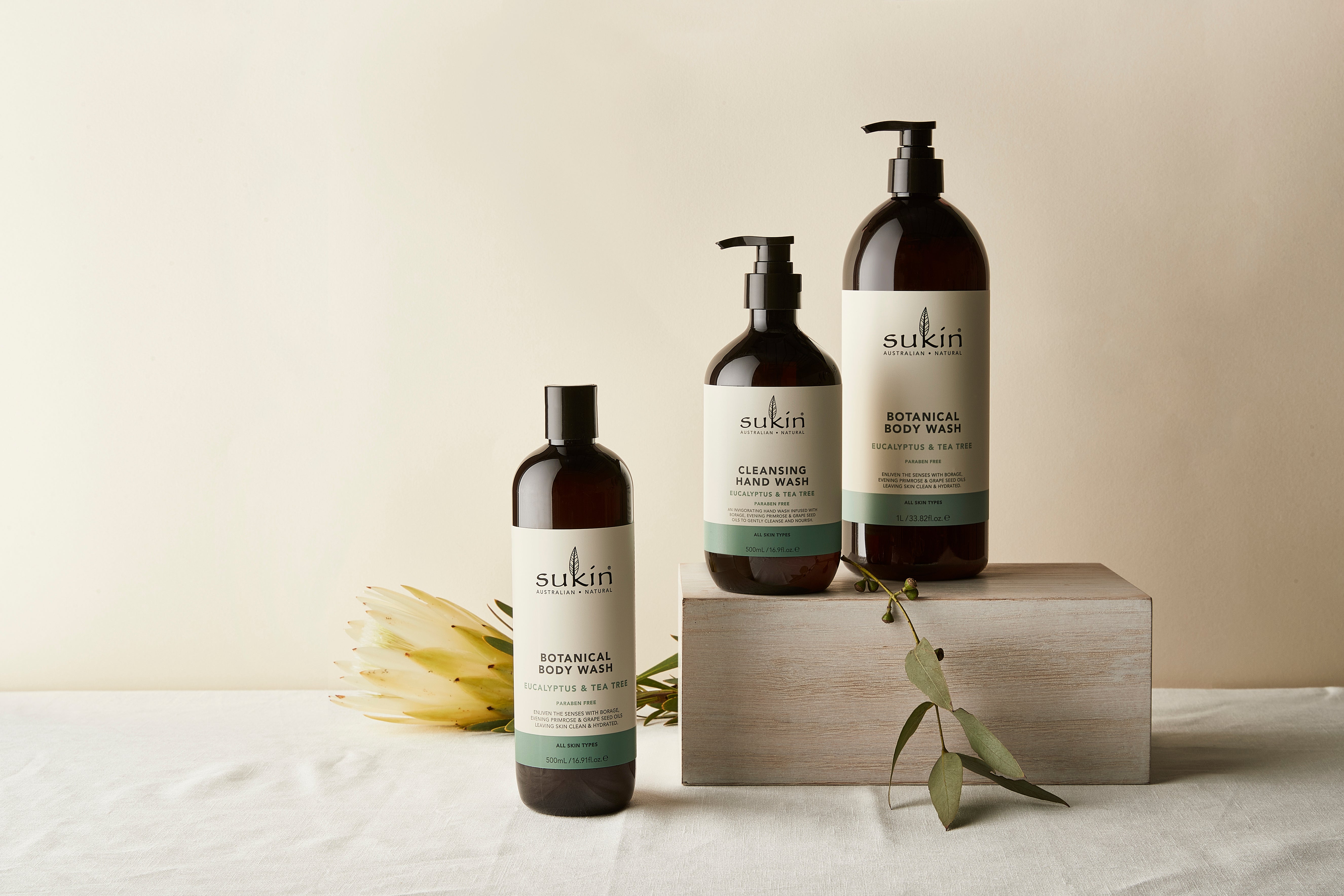 At Sukin, we believe that natural shouldn't come at a compromise. We believe in making natural products more accessible for everyone, refusing to compromise on neither price nor efficacy.

When it comes to creating the best natural skincare products possible, however, we have more than just efficacy in mind. Throughout every single step of the product development process, we are considering our impact on the planet. Our commitment to providing skincare that doesn't cost the earth isn't merely a commitment to creating affordable products- it's a commitment to creating products with minimal cost to our environment.

Sustainability has always been a driving force for Sukin, working each day to make the beauty industry a more sustainable place and being certified carbon neutral since 2008. Beyond this, we are committed to creating beautiful products for you without causing any harm to our animal friends, which is why we are 100% vegan- from our products right down to our processes.


What does it mean to be 100% vegan?
Being a 100% vegan brand really does mean more than just creating skincare free from animal by-products. While our products themselves are completely vegan (meaning they contain no animal derivatives, including honey, beeswax and lanolin), our product development, research and natural ingredient sourcing processes are entirely cruelty free as well.

Where some brands will create vegan products, free from animal derivatives, and still test ingredients (and even finished products) on animals, we never test on animals. Sukin is both vegan and certified cruelty free, two terms that are often used interchangeably but are, in fact, very different. We stand for harmless beauty and compromise free, natural skincare, and will never sacrifice our ethics in favour of an industry trend. Our sustainable practises and carbon neutral status are inextricably linked to our cruelty free commitment, as our environment is also home to so many native animals.

Beyond our commitment to never cause harm to our animal friends, Sukin are working above and beyond to give back to native fauna. Sukin are proud partners of Greening Australia's Reef Aid Program, with this partnership seeing Sukin contribute to Reef Aid's Gully Remediation Program to reduce the amount of dangerous and potentially toxic sediment that can choke the turtles and 1,700 species of fish who call the Great Barrier Reef home.

Natural beauty should never come at a compromise- to us, to our animal friends, or to our planet.


DISCOVER OUR BEST SELLING VEGAN PRODUCTS
---