The Sukin Journal
Discover the world of natural through our eyes! From skincare tips, lifestyle and environmental hacks to inspirational interviews! Explore it all.
Facial massage is the key for glowing skin and relaxation!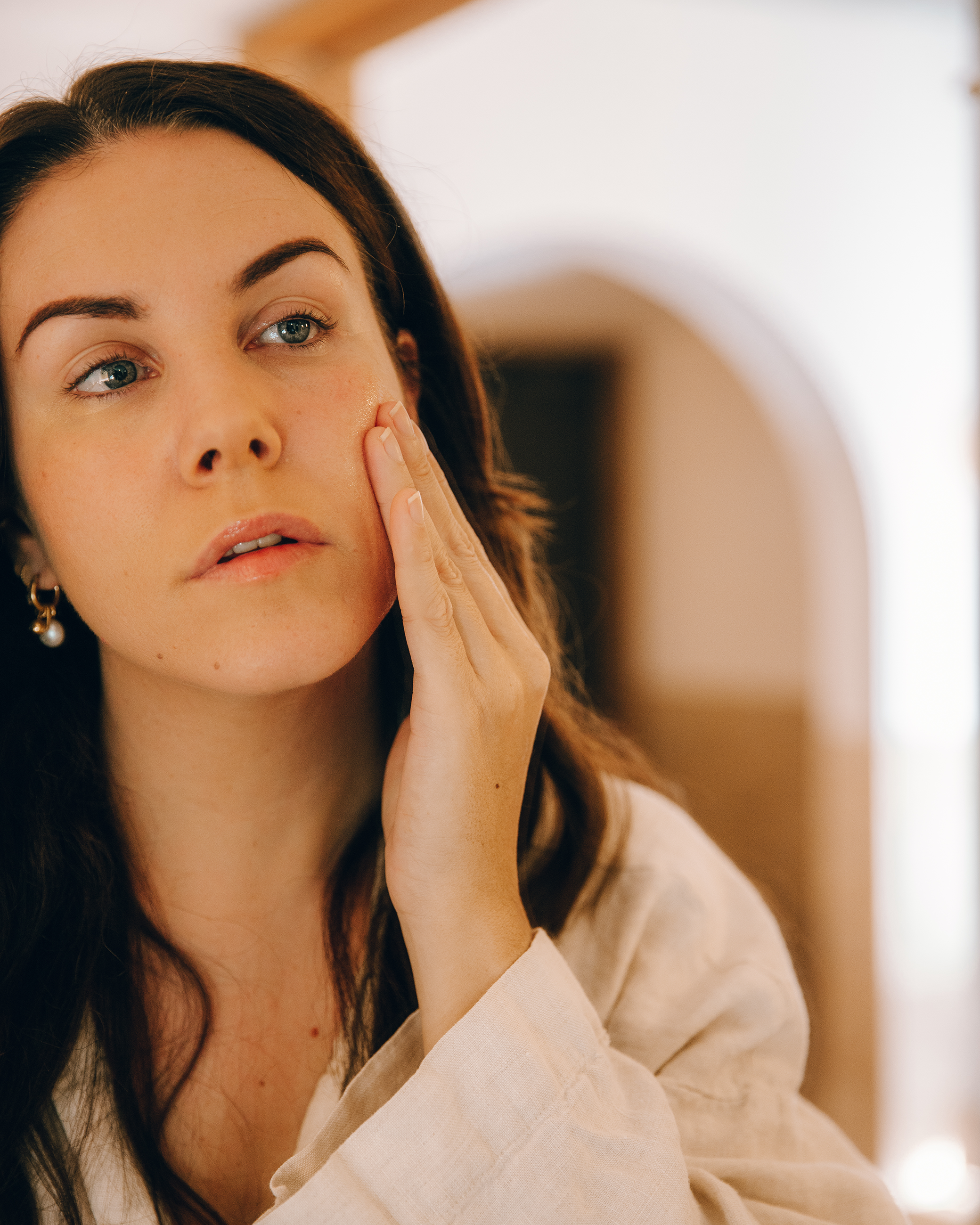 Hi Sukin Community,

It's your local product educator coming to you live from my dining room/current workspace. When my go to skin clinic was closed during Victoria's most recent lockdown, one of the ways of getting my skin through it, was to incorporate facial massage into my routine. Think plumper cheeks, a fresh complexion, and a glow worthy of a summer vacation!

In a previous life, I worked as a Beauty Therapist, and my favourite step of a 90-minute facial was the lymphatic massage we performed to enhance glow and promote circulation.

Facial massage is not only great for feeling rested, but it also provides many benefits to the skin, this includes the release of tension and increased circulation. (More blood flow is like a breath of fresh air for your skin).
You can perform a facial massage as many times in a week as you like/have time for.

Being home with an active toddler during lockdown, I've been sticking to the routine of doing this massage twice a week at night. After I have cleansed and applied my serum, I follow with four drops of the Sukin Certified Organic Rosehip Oil*. The oil is a beautiful consistency that I find highly nourishing for my dry skin and, as an added bonus, the Rosehip is sustainably sourced.
(Although my skin tends to be dry, Sukin Certified Organic Rosehip Oil* can be beneficial for dry & dehydrated, and mature skin types).
If you would like to give your skin some TLC this week, follow the below steps.



Step 1: Beginning at the centre of the hairline, lightly press along the hairline line until you reach the temples.
Step 2: Begin at the centre of the forehead, and light press outwards until you reach the temples, continue across the face until you have finished at the brows.
Step 3: Begin the bridge of the nose, lightly press outwards until you reach the middle ear.
Step 4: Continue pathways starting from sides of nose to middle ear until you have reached the sides of your mouth.
Step 5: Begin at the sides of the mouth and lightly press outwards to the lower ear, continue starting from the centre of your chin until you have finished at the jaw.
Step 6: Lightly flush from under your jaw line, down the neck until you have completed the neck area from left to right.

This routine will take you between 2-5 minutes and whilst it's not the same as being in a day spa in some beautiful tropical location, your skin will thank you for it!


*"For those of you who haven't used Sukin Rosehip Oil in the past, we always recommend patch testing before use."