The Sukin Journal
Discover the world of natural through our eyes! From skincare tips, lifestyle and environmental hacks to inspirational interviews! Explore it all.
4 Steps To A Spring Cleaned Skincare Routine
4 of Sukin's spring skincare tips for cleaning up your products and skincare routine.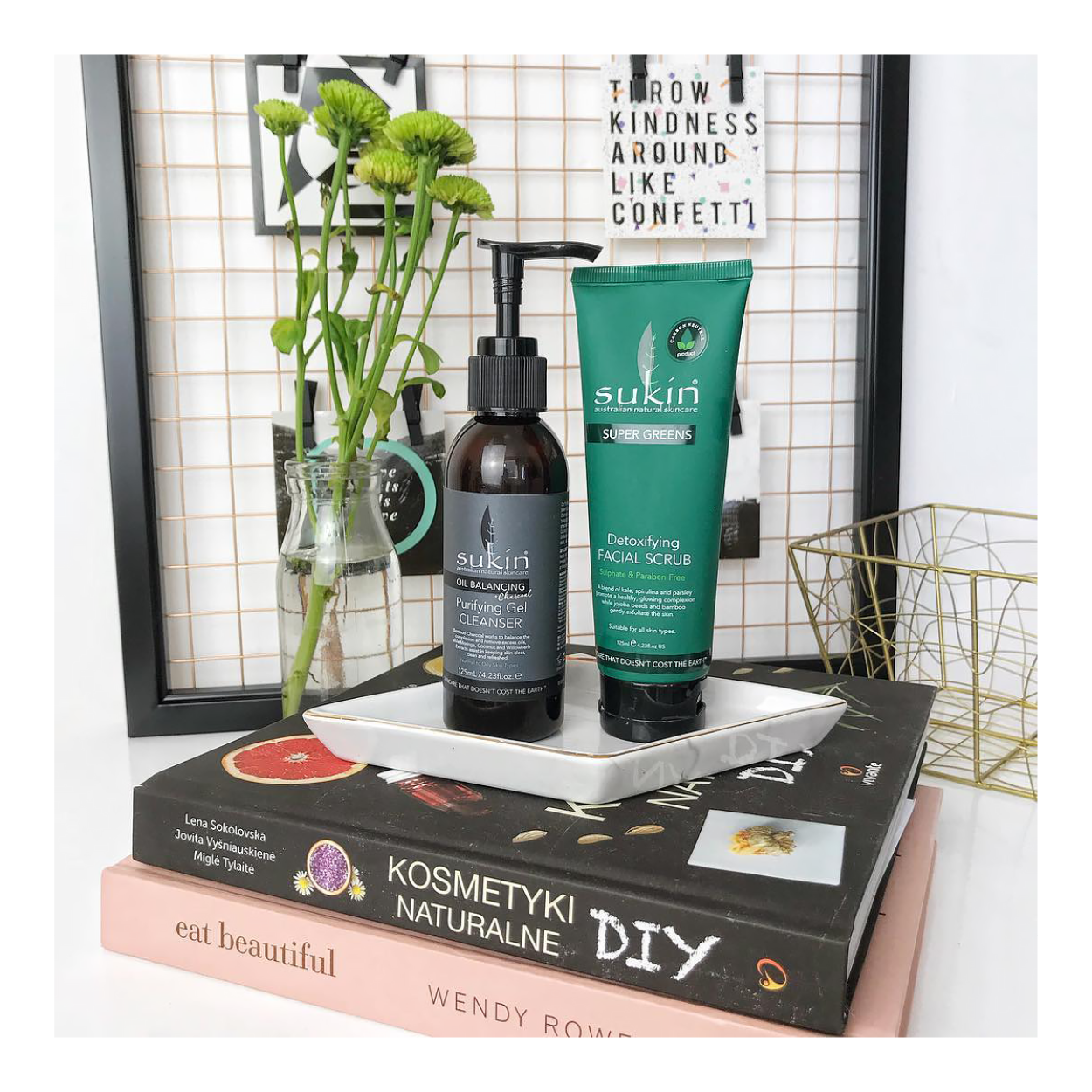 As soon as the sun peeks through the cloud at Spring's first break it brings joy and then a wave of panic as we enter the mad rush to prepare ourselves, our skin and our wardrobes for the warmer months. 
If you have not yet read Beauty Heaven's article '4 Spring Skin Care Swaps To Make' you certainly should for an efficient run down on how to switch out your key winter skin care essentials for summer ones. 


If you're at a bit of a loss as to how to spring clean your skincare routine in preparation for sun kissing, sweating and air con, we've devised five fabulous tips for getting your skin care routine well on the way to being Spring/Summer ready.

Check your dates! – Get rid of any skincare that is out of date or starting to change colour/scent. They may be your cult, hard to part with favourites but expired products run the risk of clogging up your skin with bacteria that may leave your skin looking lack-lustre or unhealthy.  This is also a good time to throw out muslin cloths or skincare tools such as brushes etc and replace them with new clean ones


Overhaul your hydration station – moisturisers play a key role in how your skin performs in the warmer months, and you may find that heavy oils and creams lead to an oil imbalance once the weather is warmer. You may like to switch out an oil for a

 

lighter serum, and adding a couple of drops of oil to a lighter lotion moisturiser is a great way of diluting the viscosity of an oil whilst still receiving the nutritional benefits for your skin. If you need help choosing a moisturiser, you can take our short

 

questionnaire here.


Up your nutrients! Spring brings detox smoothies, salads and a lot of colourful inspiring healthy meals so why not up your skin intake of vitamins and nutrients for a healthy glow and a skin detox. Scrubs and masques are a great way of imparting wonderful actives on the skin without wearing heavy, rich all-day products.

 


Try:

 

Sukin Super Greens Detoxifying Facial Scrub;

 

Sukin Super Greens Detoxifying Clay Masque.


Simplify your routine – We're all guilty of owning one or more products that we just cannot commit to our routine. It's time to commit or let go and it's usually a case of choosing something that is a little easier to use.  Multi-functional products such as Sukin's

 

Micellar Cleansing Water

 

and

 

Hydrating Mist Toner

 

are great additions for a simplified skincare routine and wonderful for spring gym goers.


So that's a wrap on out top four tips but if you have queries about your spring skincare routine or need some direction with what products to use, please contact us and we'll be able to assist you further.