The Sukin Journal
Discover the world of natural through our eyes! From skincare tips, lifestyle and environmental hacks to inspirational interviews! Explore it all.
Why Rosehip Oil Will Be Your Winter Skin Saviour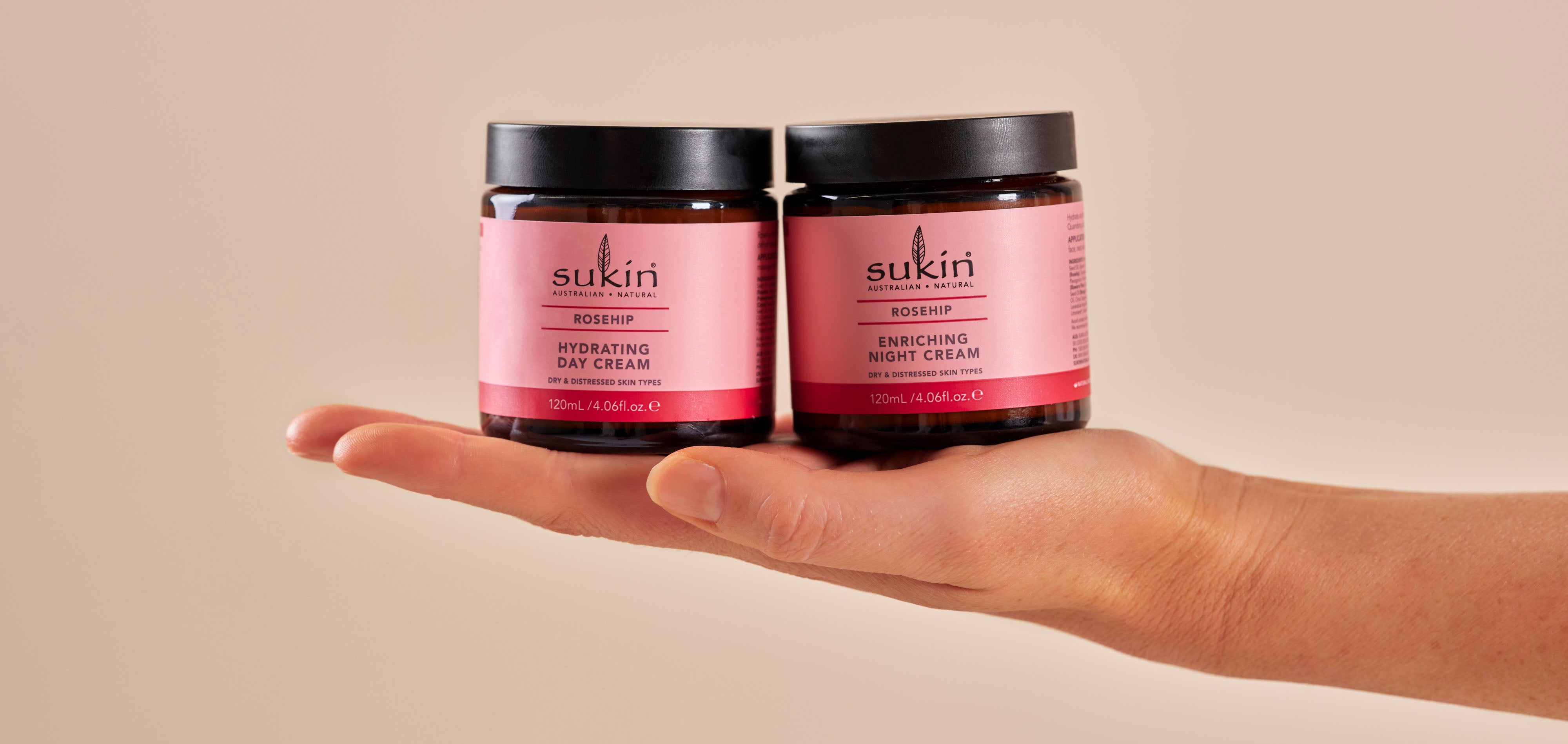 Winter is officially here, and as much as we love cosy knitwear and evenings by the fire, our skin isn't exactly the biggest fan of winter's chill.

Keeping your skin at its healthiest during the colder months of the year can be challenging because the harsh winter conditions can disrupt our skin's natural barrier function. Neither the cold air nor indoor heating contains any moisture, making it challenging to keep our skin looking and feeling hydrating.

The solution may well be found in one of nature's most potent ingredients and a favourite of the Sukin team. Give your skin the saviour it deserves during winter with Rosehip Oil enriched skincare.

What can Rosehip Oil do for the skin in winter?

The benefits of Rosehip oil continue to wow Sukin. Bursting with essential fatty acids, which help maintain the skin's building blocks, Rosehip oil ensures this physical barrier operates at its healthiest. And since the skin's natural moisture barrier protects you from environmental stressors and aggressors, these fatty acids are an essential nutrient for your skin during the winter.

Rosehip oil is also an excellent ingredient for healing your skin, making it perfect for skin that has become dry, itchy and irritated by the winter chill. Furthermore, Rosehip oil is packed with soothing, hydrating ingredients, ideal for moisture-stripped skin from the dry winter air.


How to work Rosehip Oil into your skincare routine
Incorporating Rosehip oil for face skincare is easier than you think. Cleansers are an often overlooked way to give your skin an extra hydration boost. Instead of stripping your skin during cleansing, why not use it to restore moisture?
The Sukin Naturals Rosehip Nourishing Cream Cleanser has been formulated to impart antioxidants and essential fatty acids while cleaning deep within the pores. If you find that your skin needs a bit of a scrub to remove dry, flakey winter skin, ensure you're restoring any lost moisture by working the  Rejuvenating Facial Scrub into your regimen.


A weekly, DIY hydrating facial can be a great way to treat your skin (and take some time out for yourself!) during the winter months. The Sukin Rosehip Rich Moisture Facial Mask combines the hydrating properties of Rosehip with other natural wonders like Kakadu Plum, Quandong, Aloe Vera, Pomegranate and Vitamin E to deliver the skin with an intense burst of hydration.

Of course, You can find the most concentrated source of this natural wonder in Sukin's bottle of liquid gold–the Certified Organic Rosehip Oil.
This oil contains nothing but pure Rosehip oil, sustainably sourced and possessing no less than 70% essential fatty acids. The oil is fast absorbing and won't leave a greasy film on the skin, so it can be applied morning and night to protect the skin from environmental damage and restore it after a long day in the elements. We love using this oil on its own or mixed into the Rosehip Enriching Night Cream for a deeply hydrating overnight treatment.

Shop the complete Sukin Naturals Rosehip range online now. Embrace your winter saviour today and experience the myriad of Rosehip oil benefits across the entire collection.
Make sure you share your stories with us @sukinskincare.
If you are trying a product or ingredient for the first time, we always recommend a patch test first.