The Sukin Journal
Discover the world of natural through our eyes! From skincare tips, lifestyle and environmental hacks to inspirational interviews! Explore it all.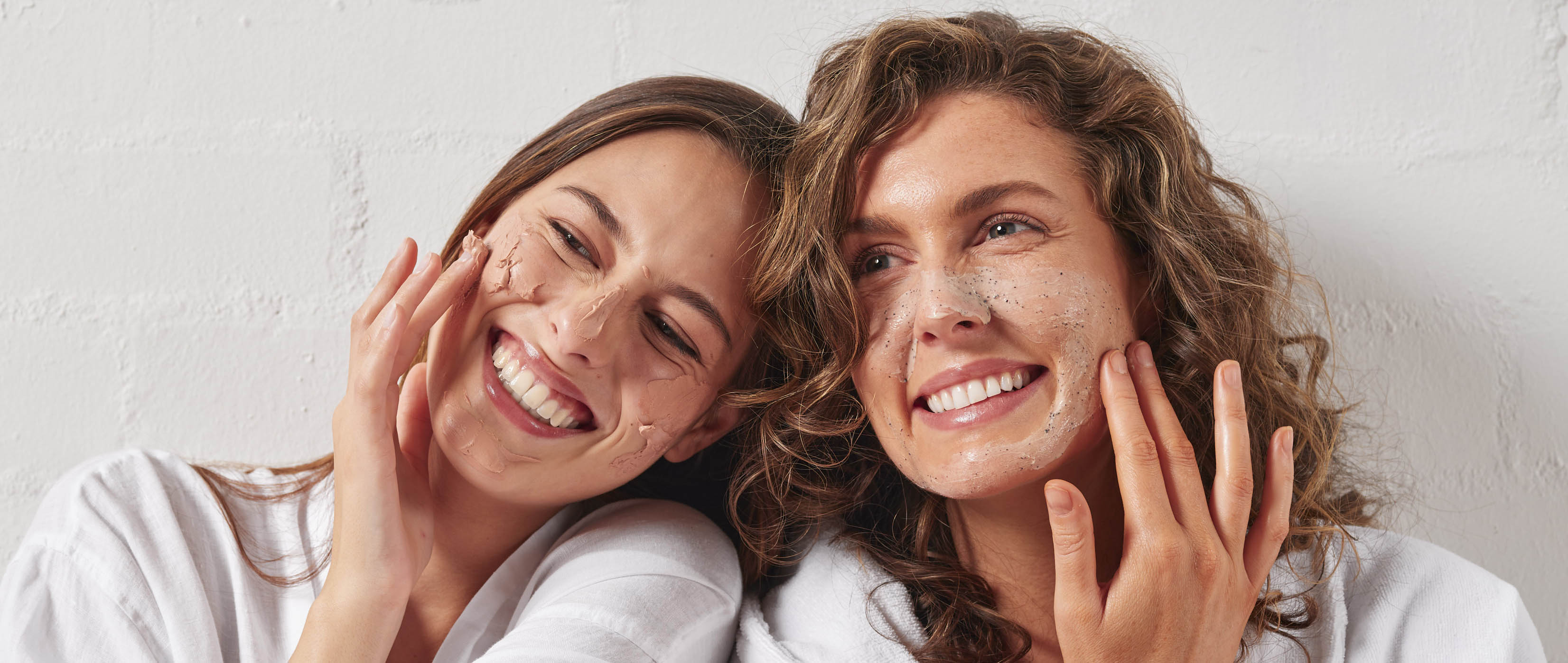 Serums are the step in any skincare routine that really allow you to tailor your regimen to what your skin needs on the day. For that reason, we love to keep a couple of serums in our beauty bag- just in case!

We are advocates for listening to your skin. No two skins are the same, and in the same way we're taught to listen to our bodies when it asks us for rest or nourishment, our skin can ask for different things each day. Be it a burst of hydration or a bit of a "lift," Sukin's serums are accessibly priced so that you can own and pull from a variety of serums, without compromise.

These are the serums we like to keep in our beauty bag to ensure we're well equipped for whatever our skin needs.

When we need a hit of hydration…

When our skin needs a boost of moisture, we pull the Sukin Naturals Biomarine Facial Serum from our beauty bag. A highly concentrated, natural serum, designed to deliver moisture to dehydrated skin, this hydrating serum contains an active Bio-Marine blend of Sea Algae, Hyaluronic Acid and Maize Complex- natural ingredients chosen for their abilities to rehydrate the skin and keep it looking plump and radiant for 72 hours with just one pump of product.


When our skin needs a "lift"...

When our skin is lacking that firmness and elasticity that we love, we reach for the Sukin Naturals Intensive Firming Serum. Suitable for skin of any age that needs a bit of a firm up, this natural, gel-textured serum contains Pure Ribose and Acacia Gum to target fine lines and deliver both short and long-term anti-ageing effects to the skin. This youth boosting serum also contains Rosehip Oil which works to improve the skin's elasticity, as well as Cocoa Butter to help protect the skin from environmental aggressors.

When we want a fresh canvas…

For skin that needs to hit the refresh button, we recommend the Sukin Naturals Intensive Rejuvenating Serum. This serum, one of the heroes of the Sukin Purely Ageless Pro collection, contains Bakuchiol (widely lauded as nature's alternative to retinol, an anti-ageing powerhouse) to speed up the skin's natural cell turnover and leave your skin looking fresh and feeling smooth. It is also rich in Yellow Calla Lily Extract and Hyaluronic Acid to plump up the skin and increase its natural ability to hold onto moisture, for skin that looks and feels more youthful.

When our complexion looks a little dull…

If your skin is looking a little tired and dull, opt for Sukin's Certified Organic Rosehip Oil in lieu of a traditional serum to give the complexion a brighten up. Dubbed "liquid gold" by beauty industry insiders, this lightweight oil contains no less than 70% essential fatty acids to maintain and strengthen the building blocks of healthy skin, as well as Vitamins to brighten, soothe, soften and hydrate the skin. This oil is particularly beautiful for those who wish to reduce the appearance of scars and pigmentation and give the skin a radiant, even glow, as well as those wishing to soothe irritated skin.


Shop Sukin's complete range of natural serums and oils online now.
Make sure you share your stories with us @sukinskincare.
If you are trying a product or ingredient for the first time, we always recommend a patch test first.