The Sukin Journal
Discover the world of natural through our eyes! From skincare tips, lifestyle and environmental hacks to inspirational interviews! Explore it all.
Summer Care Tips You Need To Know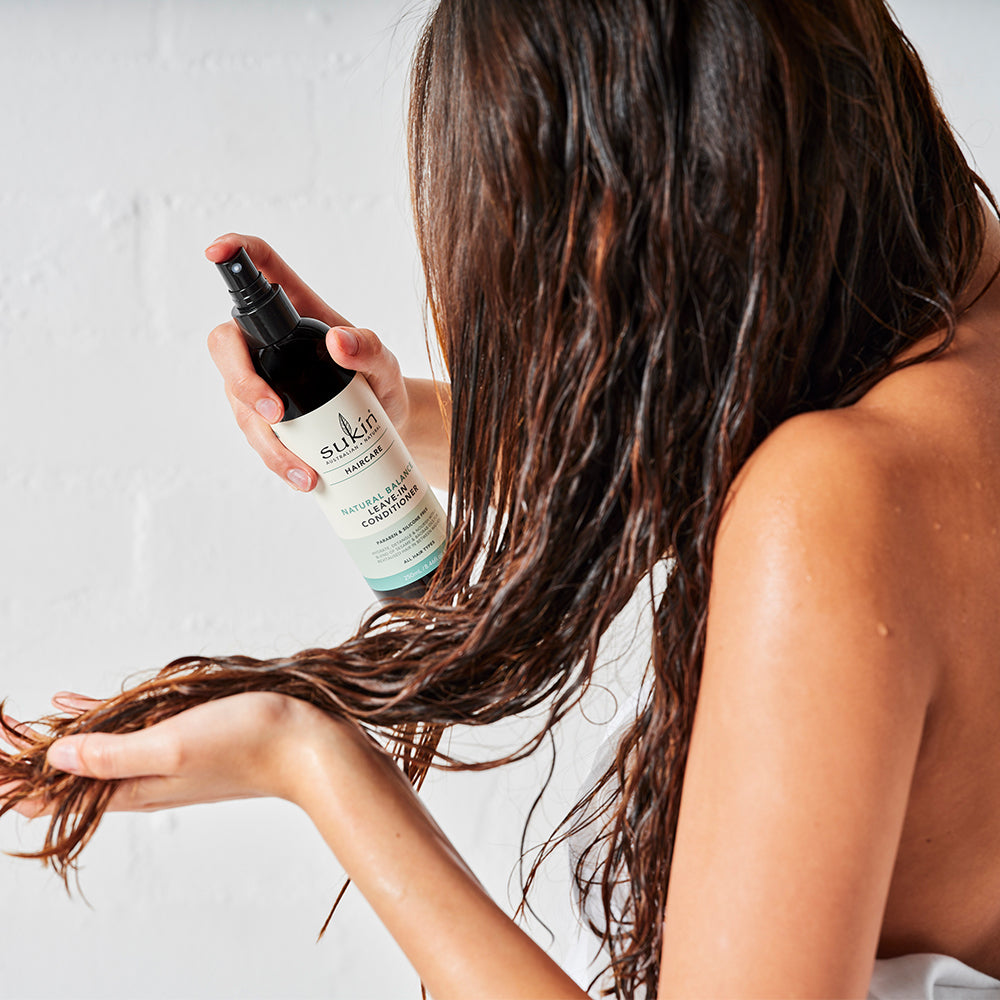 You've just stumbled out of the whirlwind known as the festive season, the temperature is rising and the beach is calling. It can only mean one thing. Summer is here!

With an increase in sun, sweat and maybe even surf (saltwater), you'll need to tweak your summer hair care routine for dry hair. Trust us. It's coming.

Not sure how to take care of hair at home in summer? Do it with Sukin. Check out our summer hair care tips below for vibrant, hydrated locks no matter how hot it gets.

1. Make sure you Cleanse

Choosing a gentle sulphate-free shampoo is a great way to cleanse the scalp and hair of dirt, sweat and oils. Our top pick for Summer is the Deep Cleanse Shampoo. Delivering a cooling, refreshing sensation to your scalp, alongside a scent of Freesia and Lily, our plant-based Deep Cleanse Shampoo removes product build-up and excess oils by harnessing natural ingredients like Native Australian River Mint and Apple Cider Vinegar.

The addition of Sustainably-sourced Algae and Native Australian Lemon Myrtle also helps extend time in-between washes, protecting the scalp from environmental damage.

Grab yours as part of our Deep Cleanse 3-Step Hair Kit and save up to 30% with this pack. 


2. Try a Scalp Scrub

Warm weather means hat weather, which can often lead to sweat and oils getting trapped on your scalp. A scalp scrub once a week is a great way to get down into the nitty-gritty of your scalp and get to those hard-to-reach places your shampoo may have missed. Able to remove product build-up and impurities, our Natural Balance Scalp Scrub features a refreshing blend of Peppermint and Ginger Extract.

Our Natural Balance Scalp Shampoo also features uplifting Peppermint, coupled with nourishing Burdock, Nettle and Horsetail Extract to cleanse and energise the scalp, naturally! The added Baobab Oil helps moisturise and protect while adding lustre to hair.

Grab both the scalp scrub and shampoo as part of our Natural Balance 3-Step Hair Kit and save up to 30% with this pack.

3. Use a Leave in conditioner for Dry Hair

A lightweight leave-in conditioner is a must-have in your summer haircare routine. Our Natural Balance Leave-in Conditioner features nourishing ingredients like Sesame Oil to help manage the frizz and your wild summer tresses. Not to mention it helps extend the time between washes! Able to hydrate and gentle detangle even the frizziest hair, leave your hair smooth and manageable with a plant-based leave-in conditioner. Not sure how to hydrate your hair? Do it with Sukin.

4. Opt for Easy Summer Hairstyles

Tight hairstyles may damage hair that is already dry from soaking up the sun. This summer, why not try a cute messy bun or braid. For the extra bold among you, a messy mermaid braid is singing your name; listen for the sirens call. There are plenty of easy summer hairstyles to choose from, so hit up Google image search for some inspiration.

Bonus Sukin Summer Hair Care Tip: Sub out your tight hair elastics for fun vegan silk scrunchies instead.



We'd love to see your suggestions on how to take care of hair at home in summer. Tag us in your summer haircare routine on Instagram @sukinskincare.