The Sukin Journal
Discover the world of natural through our eyes! From skincare tips, lifestyle and environmental hacks to inspirational interviews! Explore it all.
Show your skin a little love with our Signature range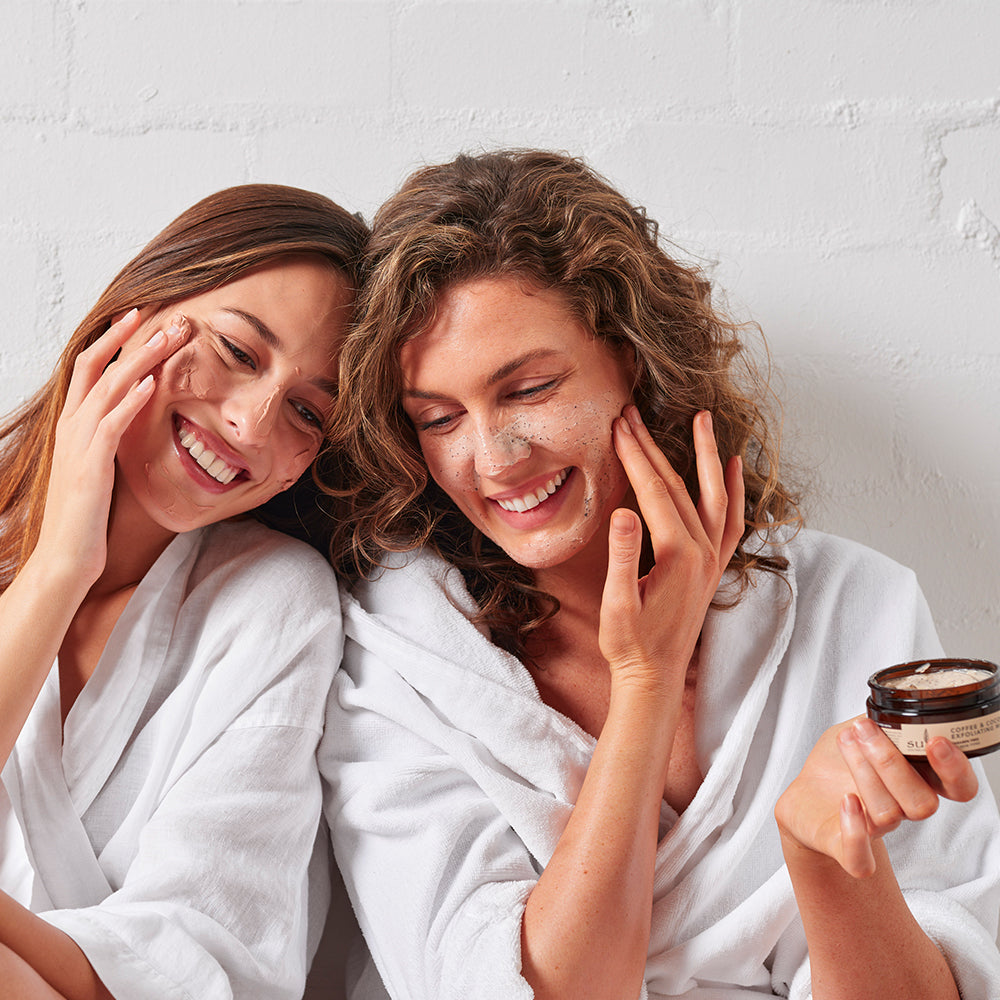 Valentine's day has come and gone, but that doesn't mean you can show your skin a little extra love, especially since it's our 15th birthday! As we celebrate, let's take you back to where it all began–our heritage range, the inaugural collection, the initial offering that our customers fell in love with–the Sukin Signature Range!

We might be biased, but it's honestly hard not to love our Signature range. Suitable for all skin types and lovingly blended with nourishing ingredients such as Rosehip, Avocado, Aloe Vera and Cocoa Butter to enrich and hydrate your skin. Our signature range is blessed with a unique scent of Mandarin Tangerine, Lavender, and Vanillin to reinvigorate the senses.

Embarking on a self-care routine? Give your skin the adoration it deserves. Discover our favourite skin treats from our Signature range below!

1. Original Hydrating Mist Toner

As soon as this product fell into our laps, it was love at first. The Original Hydrating Mist Toner contains Chamomile and Rose Flower Water to leave your skin feeling refreshed. In an easy-to-use mist format, it's quick to infuse your skin with a lovely burst of hydration. Our favourite part about this toner is that it's a multi-use product! You can use it after you have cleansed your skin or re-apply it throughout the day when you need a little "pick me up."

How to use: With your eyes closed, spray Hydrating Mist Toner onto your face and neck area for an instant refreshing feel throughout the day. Apply over and under other skincare products.


2. Revitalising Facial Scrub

Like cupid on Valentine's Day, the Revitalising Facial Scrub has your skin in its sights. Featuring a deliciously creamy base layered with Ground Walnut Shell and Bamboo, this face scrub helps to buff away those pesky dull skin cells to reveal a silky-smooth complexion. Best used 1-2 times a week for a radiant glow. For those with sensitive skin, we recommend adding our Cream Cleanser to your scrub to soften the level of exfoliation.

How to use: Once or twice weekly, apply a small amount of Revitalising Facial Scrub to your fingertips. Then, in a circular motion, massage into face and neck. Rinse well with warm water. Avoid contact with eyes.


3. Hydrating Facial Masque
The ultimate skin treat has got to be our Hydrating Facial Masque. A must-have in your weekly self-care ritual! This super hydrating Masque features an ultra-nourishing blend of Mango Seed Butter and Olive Oil to provide intense moisture to the skin. Our hot tip? Enjoy post-Valentine's Day with discounted vegan choccies!

Feeling extra dehydrated? Apply the Hydrating Facial Masque multiple times a week for additional hydration. Follow it up with a Facial Serum or Oil, then your moisturiser.

How to use: Once or twice weekly, apply to clean and damp face and neck. Relax and allow to penetrate for 15 minutes. Rinse off with warm water and a washcloth

If you are trying a product or ingredient for the first time, we always recommend a patch test first.

Now it's your turn! Tell us what your favourite Sukin skin treat is. Don't forget to tag us in your pictures @sukinnaturals. And if you want to celebrate our 15th birthday, check out our NEW Limited Edition Vanilla Birthday Cake Body Wash!