The Sukin Journal
Discover the world of natural through our eyes! From skincare tips, lifestyle and environmental hacks to inspirational interviews! Explore it all.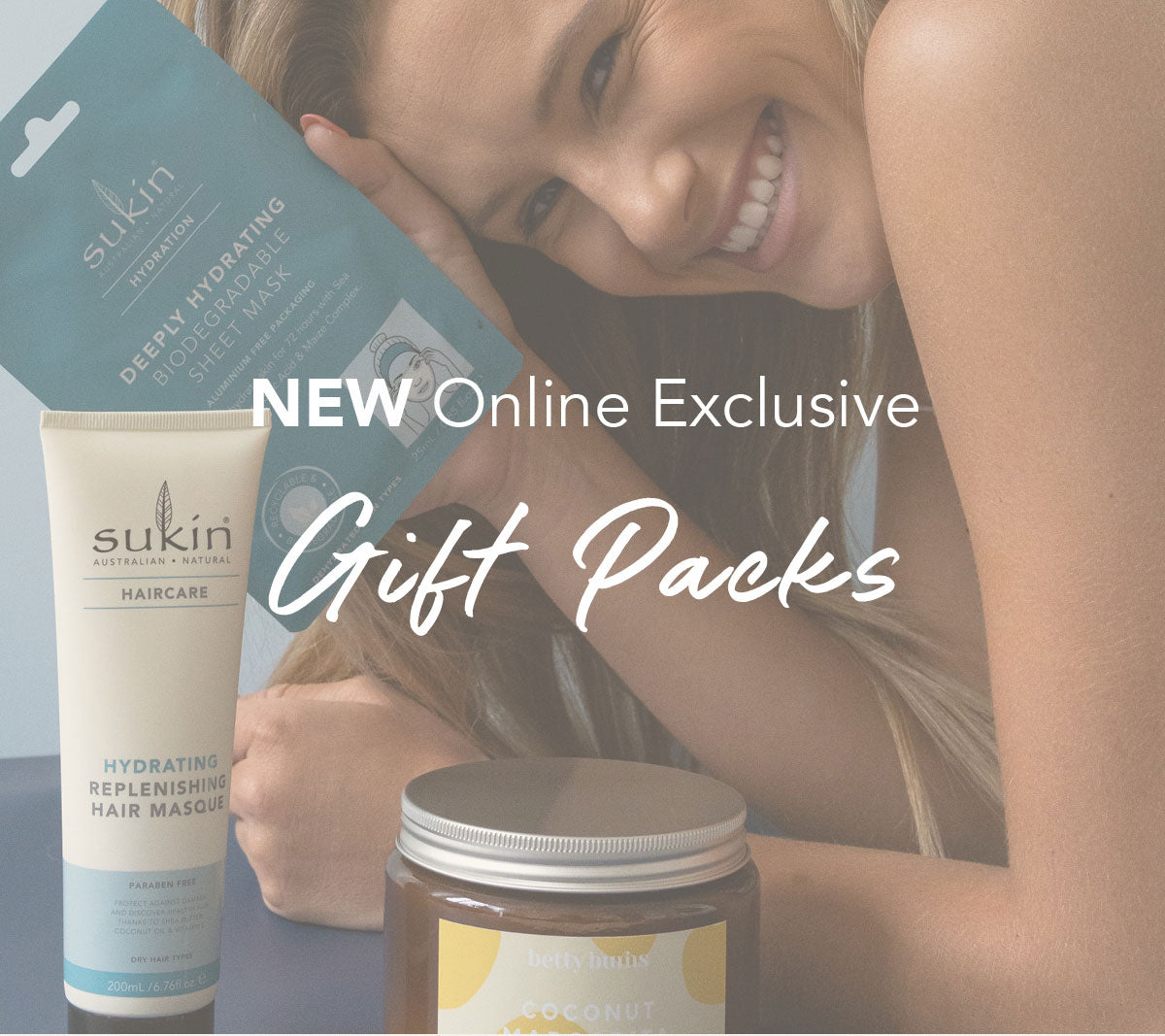 The festive season is well and truly upon us, and gone are the days of gifting poor quality, plastic cellophane wrapped, bulk produced rainbow eyeshadow palettes and bath bombs.

Today, we gift thoughtfully.

These holidays, celebrate your loved ones by gifting locally produced, ethically created products that will be used and enjoyed. Each Sukin Naturals gift set has been made locally here in Australia, with each product being proudly vegan, cruelty free, natural, carbon neutral and housed within recyclable packaging.

After a gift that doesn't come at a compromise? Consider one of our consciously curated holiday gift sets.

For the Coffee Connoisseur

Ideal for coffee connoisseurs or anyone who longs for touch of luxury, the Coffee Connoisseur gift pack includes a Sukin Coffee & Coconut Exfoliating Masque to keep your skin looking fresh and energised throughout the holiday season, a Coffee & Coconut Energising Body Scrub to ensure the body receives that same level of care, and a beautiful, reusable glass Travel Coffee Cup from SoL Cups, all housed within a limited edition Sukin tote bag.


For the Home Body

The Home Body gift pack allows you, or a loved one, to bring a day spa experience home. This gifting edit contains a Sukin Hydrating Hair Masque and Deeply Hydrating Biodegradable Sheet Mask, formulated to deliver serious moisture to both the hair and the skin, as well as a Coconut Margarita Candle by Betty Burns- a blend of juicy lime, ripe melon, pineapple juice and creamy vanilla coconut scents.


For the Plant Parent

The green thumbs in your life will love the Plant Parent gift pack. Containing a Sukin Super Greens Detoxifying Biodegradable Sheet Mask, Super Greens Detoxifying Facial Scrub and a pop-up at-home plant seedling kit from Sow 'n Sow, this gift set will have both your skin and your home looking and feeling revitalised.


For the Sweet Tooth

The ultimate indulgent holiday gift, the Sweet Tooth gift pack is rich in decadent treats for you, and your skin! This edit includes a Sukin Brightening Jelly Exfoliator and Brightening Glow Night Moisturiser alongside a plant-based Blood Orange Dark Chocolate Friend from the master chocolatiers at Pana Chocolate.

Shop our full range of cruelty free, ethically curated gifts online now. 
Be sure to let us know and share your sustainable living ideas with us on social by tagging @sukinskincare