The Sukin Journal
Discover the world of natural through our eyes! From skincare tips, lifestyle and environmental hacks to inspirational interviews! Explore it all.
Our Favourite Facial and Hair Masques for Winter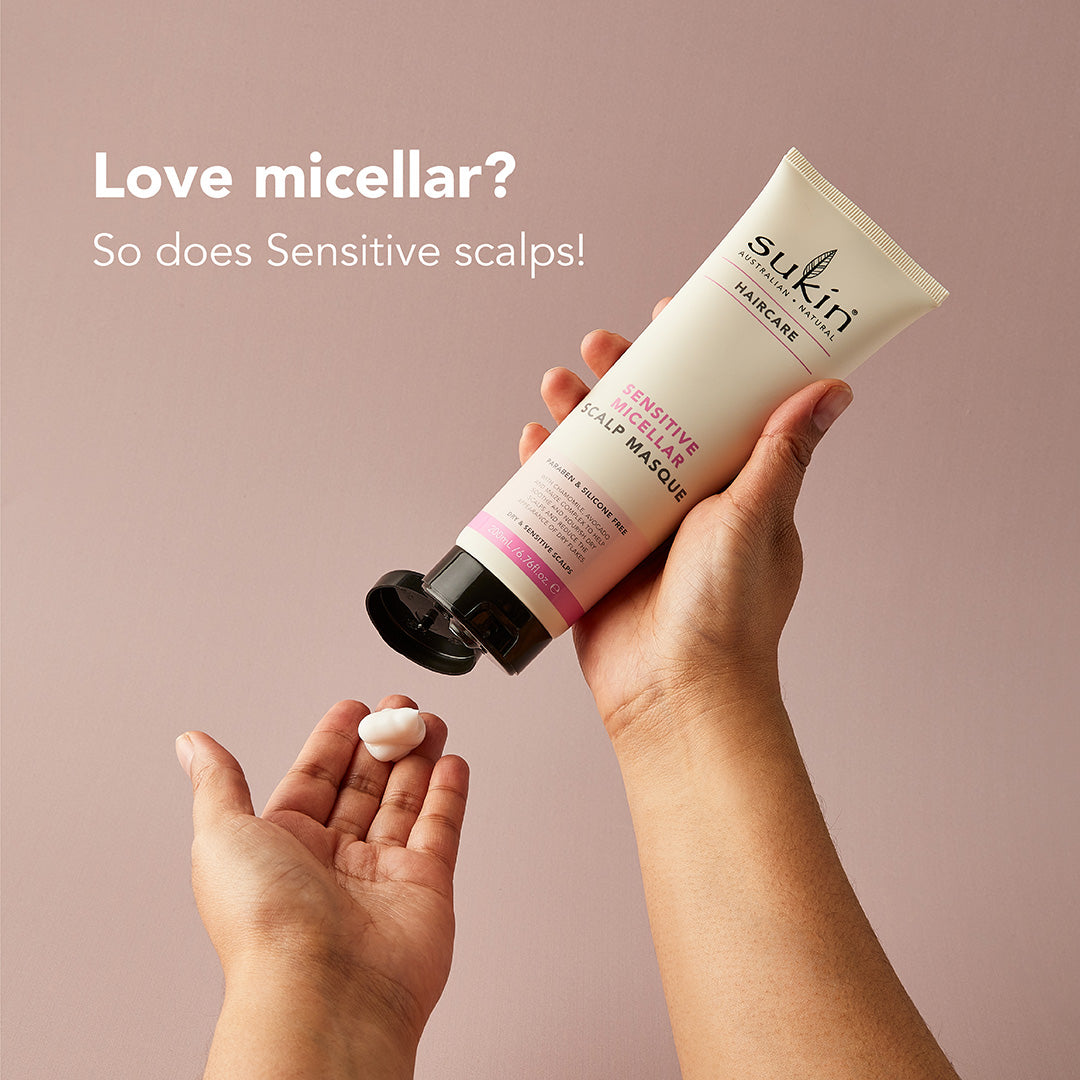 No season wreaks havoc on the skin and hair quite like winter.

Between the icy winter air and artificial indoor heating, there's almost no humidity to be found throughout the winter months. When the conditions are dry, our skin and hair become dehydrated and, in turn, dry and damaged. This in mind, we like to amp up our beauty rituals during winter, taking masking from an occasional treat and making it part of our routine.

Why We Love Masking in Winter

The beauty of facial and hair masques is that they deliver a more concentrated hit of ingredients, which is why they only need to be used for around 10 minutes at a time, and nowhere near as often as our daily skin and haircare. We love hydrating treatments during the cooler months as they not only restore lost moisture, but they also help to strengthen and protect the skin and scalp, allowing them to protect themselves from future damage.

Hydrated skin is healthy skin, so regular use of facial and hair masques is our best defence against the harsh winter elements.

Our Favourite Winter Facial Treatments

A winter salve for even the driest of skin types, the Sukin Rich Moisture Rosehip Facial Masque is the perfect way to both restore and protect your skin this season. This cream-based masque contains Rosehip, Kakadu Plum, Quandong, Vitamin E and Aloe Vera to boost hydration, restore skin vitality and soothe skin that feels dry and damaged.


Those who prefer the ritual of a sheet mask will love the Sukin Deeply Hydrating Biodegradable Sheet Mask. This mask harnesses the power of natural, active ingredients including Sea Algae, Hyaluronic Acid and Maize Complex to deeply rehydrate the skin and leaving the complexion looking plump and radiant for 72 hours after 4 weeks of use. Sukin's collection of natural serum-drenched sheet masks are all biodegradable too, so your winter pampering won't come at the expense of the environment.


The Best Natural Masque for Your Hair This Winter

When it comes to keeping our hair and scalp healthy and hydrated this winter, we can't go past the Sukin Sensitive Micellar Scalp Masque.

When it comes to really treating the hair, it's essential to begin at the source- the scalp. Choosing a sensitive formula in the winter is a great way to ensure you aren't flaring up any irritations caused by the winter chill as well as working to soothe existing ailments. This calming Scalp Masque heroes Chamomile Extract and Maize Complex to reduce the appearance of dry, flaky skin, while Argan, Coconut and Avocado Oils deliver moisture to a dry scalp. The best part? It can be used as both a pre-shampoo treatment and as a more traditional hair and scalp mask.