The Sukin Journal
Discover the world of natural through our eyes! From skincare tips, lifestyle and environmental hacks to inspirational interviews! Explore it all.
We've extended the range! NEW Natural Actives Serums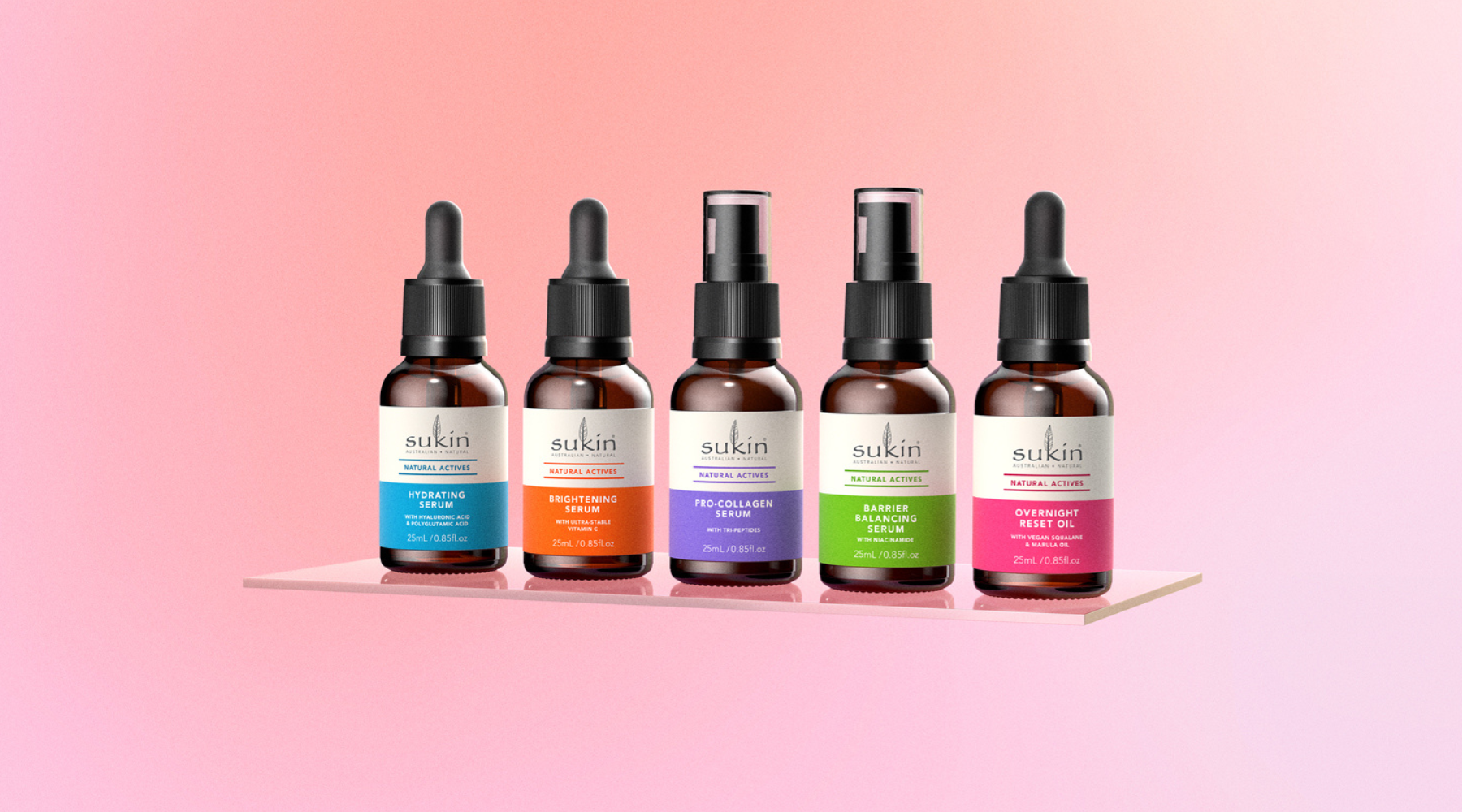 There're serums for plumping, hydration, and glow, now meet the serums for barrier repair and nourishment.
In May we gave you the next evolution in our commitment to clinically proven skincare, the Natural Actives Serums Range. Utilising our expertise in chemistry to provide you with targeted solutions for your skin concerns, we launched the Hydration, Brightening and Pro-Collagen Serums. However, we know the skin need states don't end there, and so it wasn't long before we were back in the Lab innovating. Providing you with affordable, comprehensive, and efficacious skincare is what we love to do, and we know you will love these products just as much as we do.
Drum roll please...
Natural Actives Barrier Balancing Serum
This
Balancing Serum
contains the notably sought after trending ingredient
Niacinamide
. Loved worldwide for its ability to balance and even skin-tone, we've chosen it for its ability to visibly reduce discolouration from pigmentation*.
The
clinically proven Microbiome Complex
is the nourishing hero of this skin-loving serum, with its proven ability to support skin barrier function**.
Our formula is boosted with adaptogenic botanicals such as
Ashwagandha
, for a serum that is efficacious. All of these curated ingredients work seamlessly to have your skin feeling healthier and happier. Say hello to a skin barrier that is enriched, refreshed and thriving!.
*Based on in-vitro testing.
** Based on in-vitro ingredient study, when used twice daily over 8 weeks.
Natural Actives Overnight Reset Oil
This multi-tasking
Reset Oil
is a meticulous blend of ingredients, working together to gently calm the appearance of redness and enhance skin radiance. Bursting with skin-loving ingredients, greet the day with blissfully soft skin, thanks to a healthy dose of nourishment and antioxidants.
Our
Reset Oil
has been created with all skin types in mind, with a lightweight base to allow smooth absorption into the skin. Packed with skin-nourishing antioxidants to give you an enviable glow, don't let the name fool you, this Oil can also be utilised in your daytime routine, for extra pep in your skincare step!
Vegan Squalane, Marula & Camelia Oil
form a complexion loving trio to assist in moisture retention, whilst improving skin plumpness and elasticity. Last but no way least, Jojoba and Pumpkin Seed Oil, have blended for their ability to keep your skin protected against environmental stressors. All you have to do is wake up, leave the radiant to us!