The Sukin Journal
Discover the world of natural through our eyes! From skincare tips, lifestyle and environmental hacks to inspirational interviews! Explore it all.
Protect and Perfect with our NEW Natural Actives Barrier Balancing Serum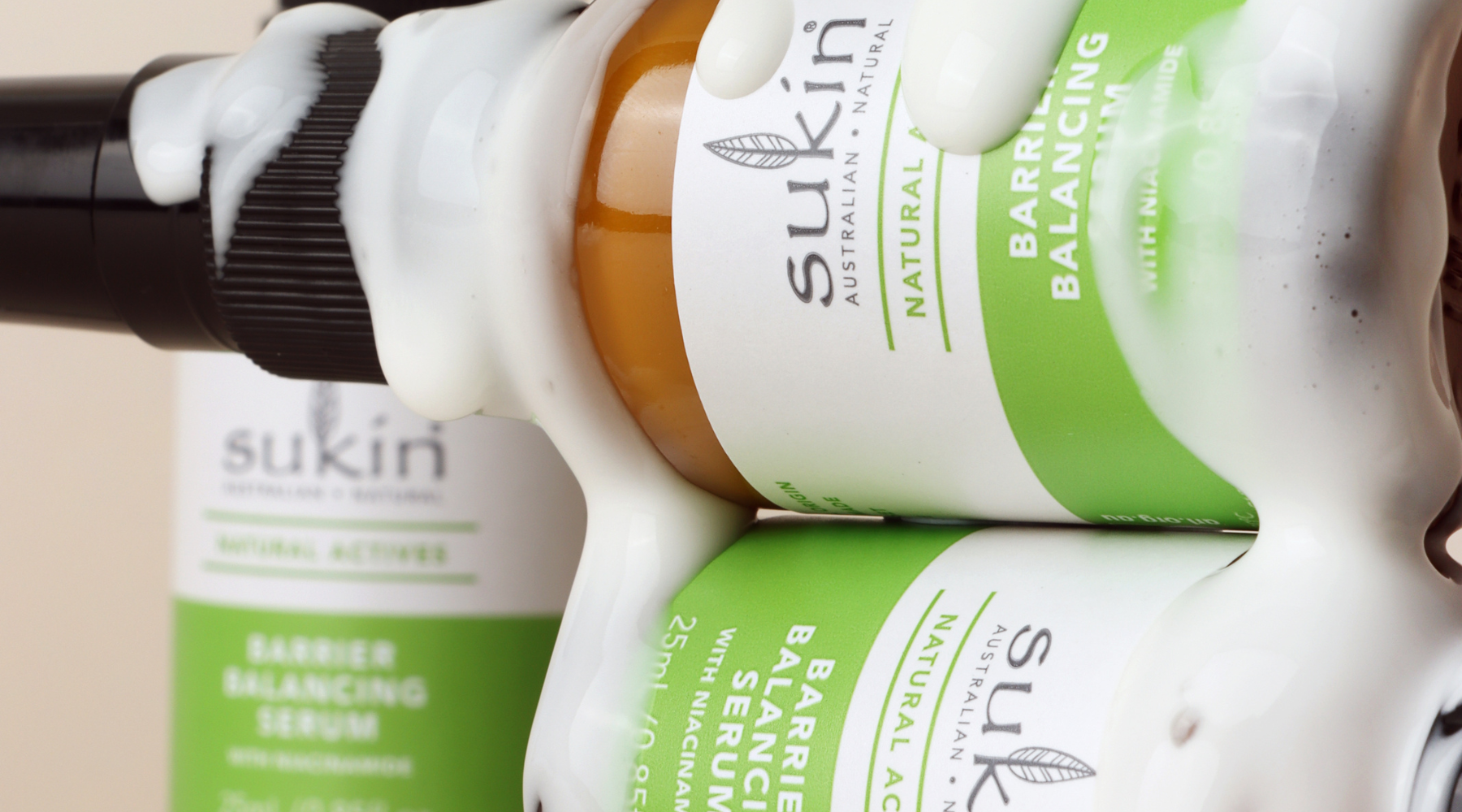 Promote skin barrier resilience with our
NEW Natural Actives Barrier Balancing Serum.
A luxe cream emulsion for your skin, this repairing
Barrier Balancing Serum
soothes and protects dry skin for a complexion that is radiant, even in tone and happy.  
There's serums to hydrate, brighten and reduce fine lines and wrinkles, and now luckily for us, serums to nourish the skin barrier. Although It's probably left you wondering what's a skin barrier and how do I know if I need mine repaired?
The skin barrier is the top layer of the skin, this is the layer we can see in the mirror. It's important because put simply, it keeps the bad stuff out and the good stuff in, BUT only when it's working properly. With strong ingredients in the skincare market, it's easy to get enthusiastic and impair your barrier. Signs you might have an impaired skin barrier include dry skin, redness, and irritation.
If you're seeking refreshed and resilient skin, look no further than our
NEW Natural Actives Barrier Balancing Serum.
The answer for all cranky skin types, this velvety serum is sure to be your barrier bestie! Purposefully curated in our Sukin Lab, our
Barrier Balancing Serum
has been blended to keep your skin strong, resilient, and thriving. 
 When it comes to perfecting complexions there's no wonder
Niacinamide
is at the front of everyone's mind. Also known as Vitamin B3, its clinically proven to visibly reduce discolouration from pigmentation*. When it comes to providing you with advanced formula that cater to your skin needs, call us overachievers. This barrier hero serum contains not one, but TWO clinically proven ingredients. Our clinically proven
Microbiome complex**
supports the skin barrier function to hit refresh on your skin's microbiome.
Our adaptogenic hero in active botanical form will have you regretting not using this serum earlier. We've included
Ashwagandha Root
for its antioxidant rich properties to help protect your skin against environmental stressors throughout the day. 
Last but not least, barrier defence linebackers
Radish Root
and
Carrot Root Extract
helps to soothe and protect dry skin.  
Expect a complexion that is
refreshed, repaired, and thriving.
Suitable for all skin types, our
Natural Actives Barrier Balancing Serum
is a velvety cream consistency that glides effortlessly over the skin. It can be used either morning and/or night and has been designed to work in conjunction with the other
Natural Actives Serums
in a multi-layering routine. For best results, massage 3-4 drops of our
Barrier Balancing Serum
into your skin, post-cleanse, and in conjunction with other desired
Natural Actives Serums
.  
*Based on in-vitro testing.
**Based on in-vitro ingredient study, when used twice daily over 8 weeks.