The Sukin Journal
Discover the world of natural through our eyes! From skincare tips, lifestyle and environmental hacks to inspirational interviews! Explore it all.
Micellar Water - The Magical Liquid Explained!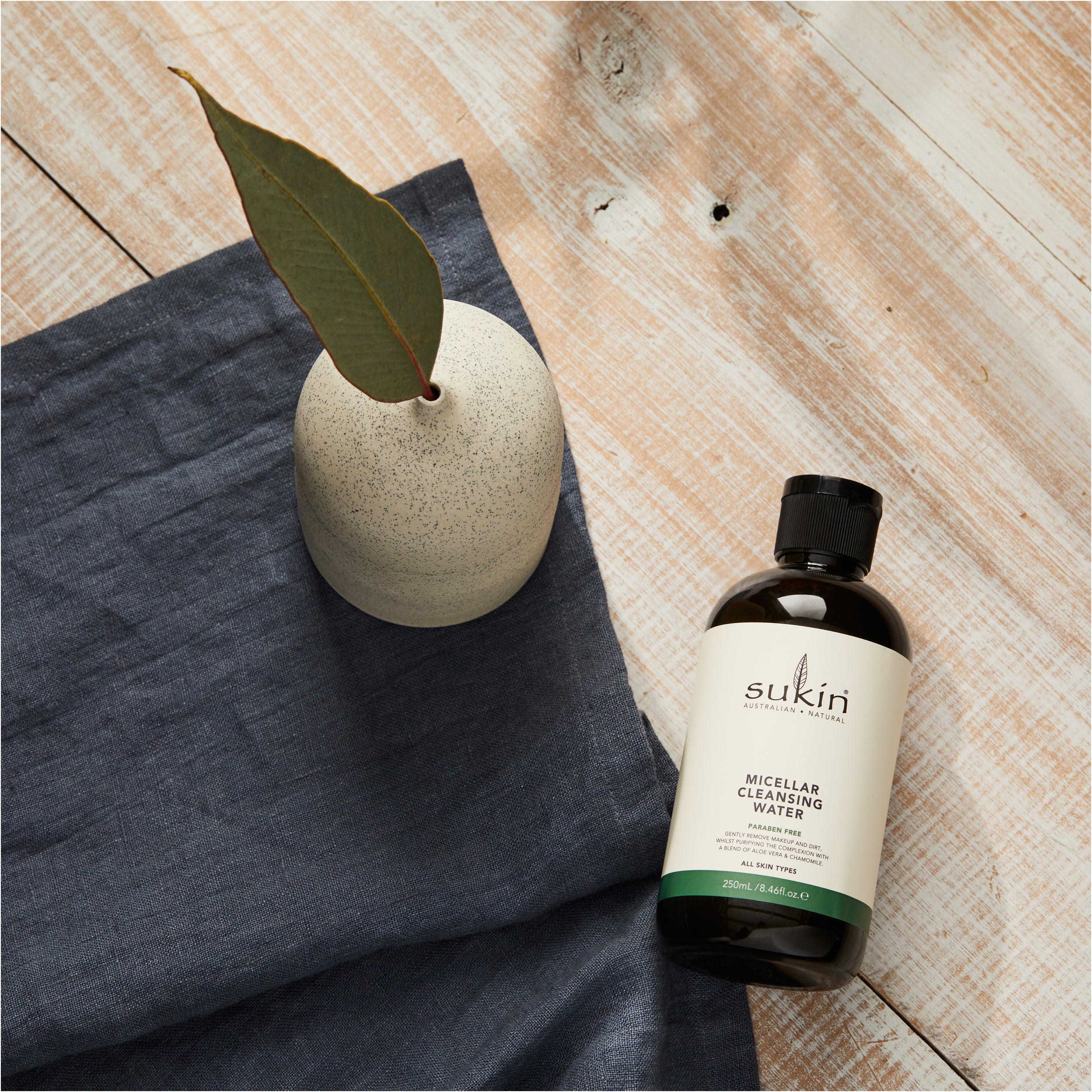 Micellar Water, a product that seems to be exploding amongst the Skincare market. From Models and Makeup artists to teenagers, this product is used and loved by many. Other than being a magical liquid that removes makeup without having to rinse it off, what actually is Micellar Water? 
The name, Micellar Water, is derived from micelles oil molecules which originated in France. These clever molecules have the perfect structure for trapping and removing make-up, dust and pollution on the skin, in a highly effective and gentle manner, whilst simultaneously leaving the skin hydrated and smooth. Similar to your traditional face wipes, the Micellar Water doesn't require removal (winning!) and doesn't discriminate amongst skin types.
Sukin's Micellar Cleansing Water is a natural and gentle formula which contains Aloe Vera to aid in soothing the skin whilst encouraging hydration. Chamomile and Cucumber have been added to this natural cocktail to leave your complexion feeling calm, and comfortable.
To use the Micellar Water effectively, simply drop some product onto a cotton pad and gentle wipe over the entire face (eyes included - make sure you're cautious) until all makeup is removed. Sukin's Micellar Cleansing water is gentle enough to be left on the skin after cleansing or can be washed off, whichever your skin prefers. If you require a deeper cleanse, you can follow the Micellar Water with your usual cleanser. Either way, Sukin's Micellar Cleansing Water is the perfect first step in an everyday skincare regime.