The Sukin Journal
Discover the world of natural through our eyes! From skincare tips, lifestyle and environmental hacks to inspirational interviews! Explore it all.
Beauticate's Sigourney Cantelo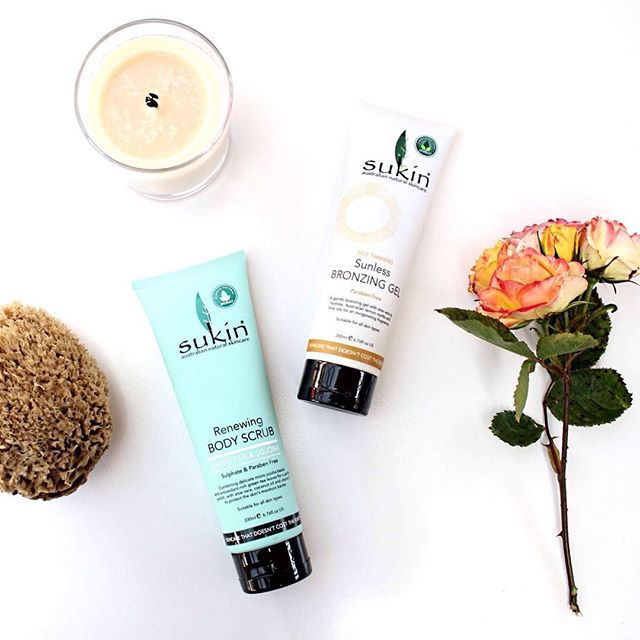 Body scrubs, they're all the same right? Wrong. Depending on the ingredients in the scrub, there can be varied skin benefits. But how do you know which is best for you? We break down the Sukin scrubs to help you choose which is best for you!
Renewing Body Scrub:
With a subtle scent of the tea leaves within the formulation, Sukin utilises small pieces of green tea, with micro particles of jojoba to offer the more sensitive skin types a luxe and indulgent body exfoliating experience. Suspended in a beautifully silky formula containing jojoba oil, coconut oil, rose hip and vitamin E, the beads and exfoliants are a complimentary asset to a deeply hydrating, reparative and antioxidant-rich product that will leave skin feeling dewy and fresh. Even Sigourney Cantelo founder of Beauticate loves this scrub. 
Purifying Body Scrub:
Micro particles of bamboo extract and ground walnut shells work to exfoliate the skin, while a combination of aloe vera, chamomile, rose hip, jojoba and sesame help purify, replenish and revitalise skin. Enriched with aloe vera and chamomile to soothe skin, this scrub can be enjoyed by all skin types.
Energising Body Scrub:
Rich in caffeine to promote skin toning (yes please!), brightening and circulation coupled with ultra-hydrating actives such as coconut oil, rose hip, jojoba and vitamin E to improve skin health and maintain moisture levels. This scrub is the remedy to skin that is feeling dull, and in need of a little extra TLC. It's perfect wakeup call for your skin, and your senses.
Ps. ALL of our exfoliating micro particles are 100% natural – Sukin says No to plastic micro-beads!