The Sukin Journal
Discover the world of natural through our eyes! From skincare tips, lifestyle and environmental hacks to inspirational interviews! Explore it all.
Skincare Ingredients for Your Skin Type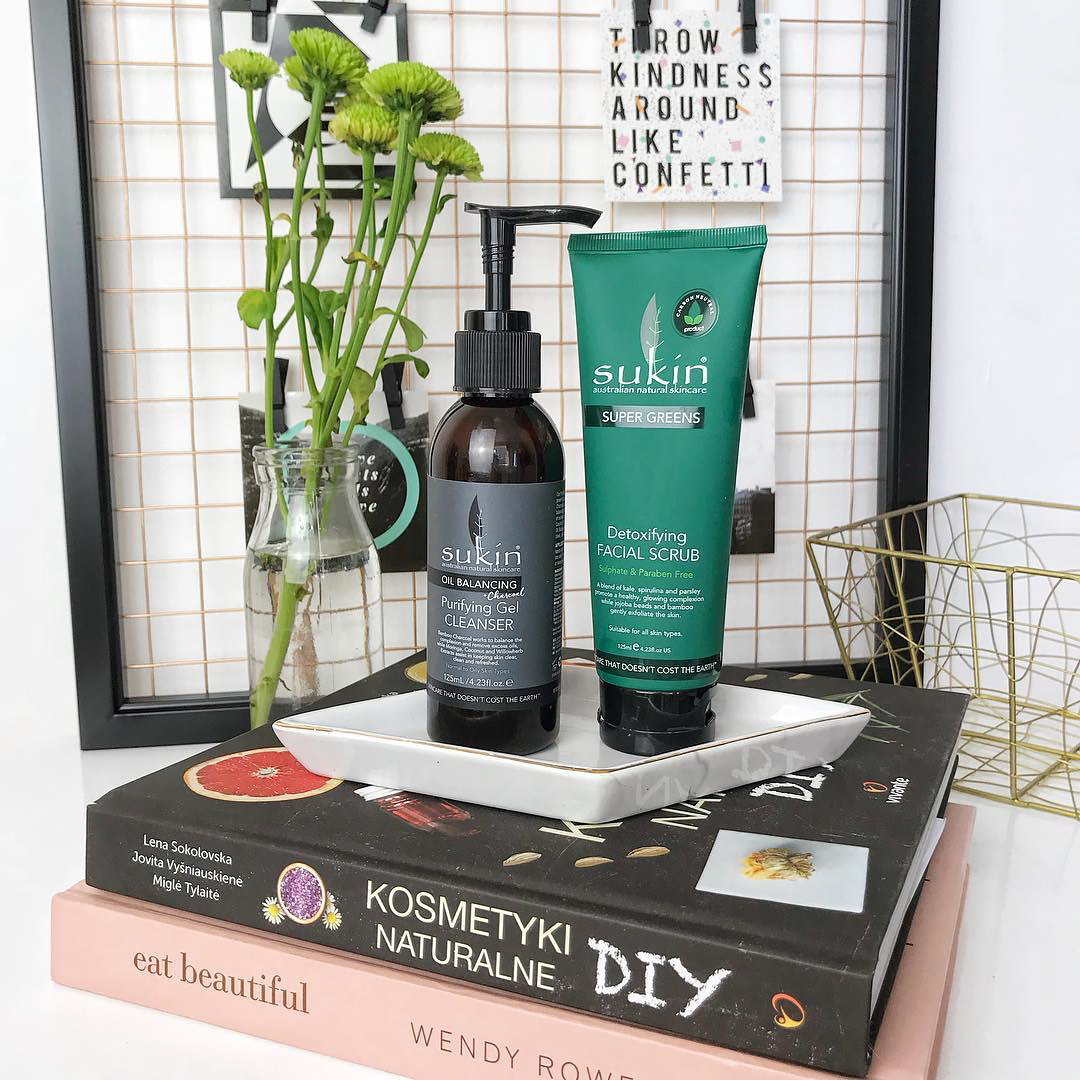 Fact: beauty is more than skin-deep. As natural skincare aficionados, we love learning about new hero ingredients to add to our daily routines, especially when they're good for us, too! Between Supergreens, Chia seeds and a plethora of botanical extracts, there are some ingredients that are better suited for different skin types. Keep scrolling to learn what's best for you!
Sensitive Range
If your skin sometimes feels tight, itchy or red, your skin type is most likely sensitive. Harsh chemicals can irritate and inflame your delicate complexion, so you need to choose products rich in gentle ingredients that soothe and protect. Look out for chamomile, cucumber, aloe vera, jojoba oil and green tea — these are hydrating, anti-inflammatory and antibacterial, allowing your fragile skin to heal.
Try: Sukin Sensitive Calming Night Cream
Oily/Combination Skin type
Oil Balancing Range
If you're prone to breakouts, large pores and a constantly shiny face, you my friend, have oily skin. The trick here is not to use anything that's too drying, as your body will produce even more oil to compensate. Instead, use ingredients that will purify and balance the skin, such as bamboo charcoal, roobois tea, white tea, quince, pomegranate and moringa.
Try: Sukin Oil Balancing Range
Dry Skin type
If flaky, itchy or scaly skin plagues your life, your skin type is dry. The key to a glowing complexion is moisture, so nutrient-rich, fatty acids are your hydrating BFFs. These can be found in mango seed butter, avocado oil, jojoba oil, olive and shea butter.
Dull Skin Type
SuperGreens
Dull skin is the opposite to youthful, dewy and fresh — think uneven tone and texture that seems flat and unhealthy. Damaged skin is much the same, and needs a little extra TLC to let it shine. To brighten and boost radiance, look for nourishing omega 3 and 6 in oils like chia seed, hemp seed and olive fruit, alongside super greens kale, spirulina, parsley and chlorella. These will leave your complexion dewy and balanced.
Repost via Popsugar
Other products you may like
---