The Sukin Journal
Discover the world of natural through our eyes! From skincare tips, lifestyle and environmental hacks to inspirational interviews! Explore it all.
#IAMSUKIN Profile: Erika Heynatz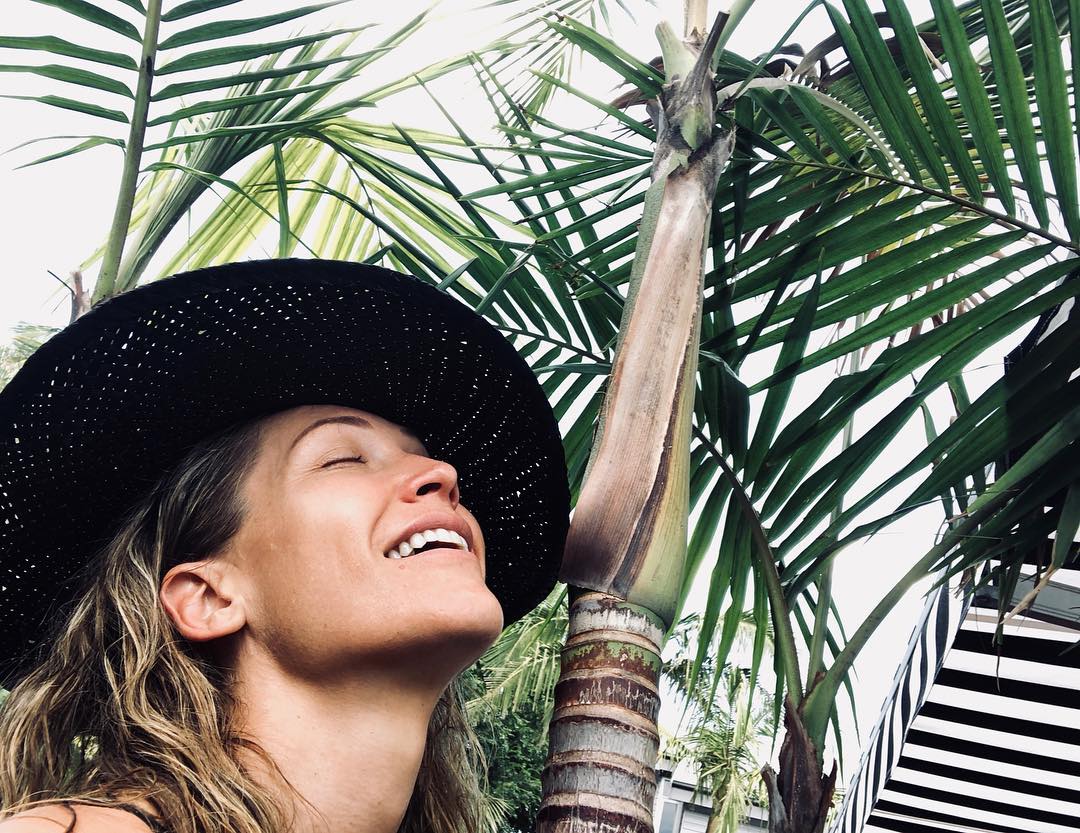 With a long held reputation of embodying the perfect balance of work, health and fitness, Erika Heynatz is a welcomed addition to our #IAMSUKIN celebrity profiles. Erika's professional life has seen her as a television presenter, actor, recording artist, musical theater performer, MC, Brand & Charity ambassador, and even a computer game character. We chatted to this incredibly versatile lady and here is what she had to say..


What are you working on at the moment?
I have just started a National Tour with the musical theatre production of Singing in the Rain playing Lina Lamont. We opened on May 7 at Her Majesty's in Melbourne. Click here to find out more.

Where do you look for inspiration?
Old movies, nature and music.

What makes you laugh?
My 3 month old son Charlie, whatever he finds hilarious I find hilarious. He laughs with his whole fat little face. Sweetest sound you ever did hear.
Charlie (Pictured: baby Charlie)
What is your favourite Sukin product and why?
I love the Sukin Botanical Body Wash. Fresh, aromatic, lush cleanser with a great consistency.
Describe your morning routine?
Foaming face wash, aromatherapy face mist, serum, face oil with light massage, brightening eye cream and moisturiser followed by sunscreen before makeup!
What's the last thing you listened to?
Dialect coaching sessions for a Bronx Accent and Classical music for smart kids on Spotify. Quite the combo.
Who's your favourite artist and why?
Art Photographer Daniel Shipp, I just bought a large one of his photographs from the recent exhibition Botanical Enquiry. Beautiful, haunting, lush, cinematic landscapes. His work always intrigues and creates an emotional impact.
Describe your style in five words…
Relaxed, Sporty, classic, borrowed & button-down breastfeed-friendly (think Janet Jackson at the Super Bowl nipple access ease)
What do you love about Sukin?
What do I love? Beautifully fragranced, effective, super affordable natural skincare.
If you could collaborate with anyone who would it be?
Kirsten Wig, Tina Fey and Amy Poehler. They are actors, comedians, writers, producers, directors. Instinctive, smart, collaborative, sophisticated & multifaceted performers. They are team players who love, respect, celebrate and support other women.
Erika
(Image Source: Katie Kaars)
Who is your spirit animal?
Right now it's Jean Hagen who plays Lina Lamont in the original movie Singing in the Rain. She's a woman in the entertainment industry that's determined to be seen AND heard - even if she does have a voice that could stop a beer truck at 50 yards.
What are your top 3 Instagram accounts to follow?
@Idea.ltd Superbook sellers
@Natgeo
@michelgaubert
To find out more about Erika, follow the links below:
- www.erikaheynatz.com.au
- singin.com.au
- Instagram: @erikaheynatz