The Sukin Journal
Discover the world of natural through our eyes! From skincare tips, lifestyle and environmental hacks to inspirational interviews! Explore it all.
Celebrating 15 milestones for 15 years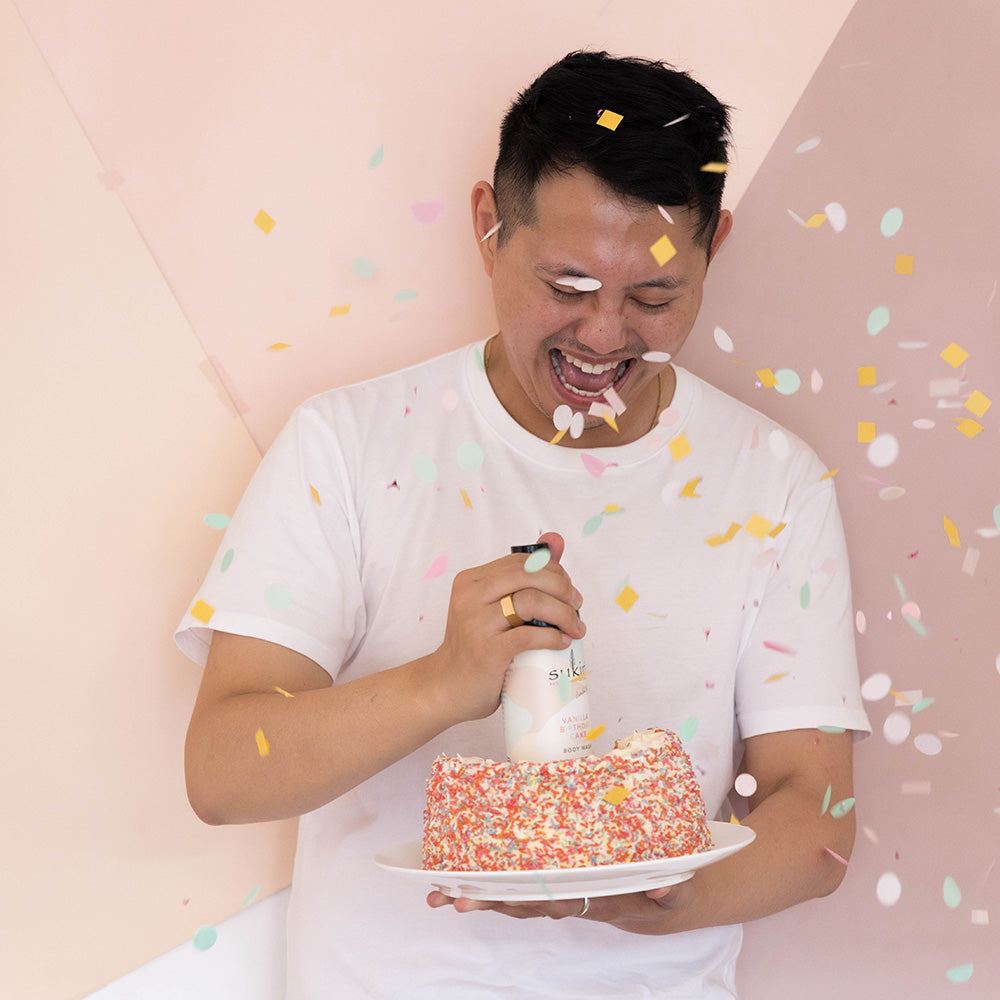 Light the sparklers, pop the pinata and cue the music, Sukin is celebrating 15 years of natural beauty.

This year we celebrate a massive 15 years of Australian made, natural skin, hair and body products thanks to you, our amazing Sukin family. We wouldn't be the brand you know and love today without your ongoing love and support, so take a trip down memory lane as we look back at the last 15 years and celebrate the future together.

2007: Sukin was born! In the same year we created our heritage range, the Signature range featuring a signature scent of Mandarin, Tangerine, Lavender and Vanillin and perfect for all skin types.

2008: We became carbon neutral! 


2010: We launched on Facebook, we've loved every minute of being more connected to you, our amazing customers and sharing our news and updates with you first.

2013: Our first home in Dandenong, Victoria was built and whilst we were busy moving in, we launched on our second social platform and said hi to you all on Instagram.

2015: Launched our website sukinnaturals.com and created our online journal, to read more journal articles click here.

2017: Our men's range launched, featuring Tasmanian Pepper, Aloe extract and Baobab, this range was created to take the guesswork out of skincare.

2018: This was a busy year at Sukin HQ! We partnered with Greening Australia on the Reef Aid project (read more here), updated and refreshed our logo AND launched our Purely Ageless and Rosehip ranges.


2019: We launched our Blemish Control range and our Suncare range.

2020: Our Hydration range hit the shelves after 3 years of working to get the formulation just right. A refreshing burst of hydration for all skin types needing a big drink.

2021: We launched our Deep Cleanse haircare range featuring sustainably sourced Algae to help slow the spread of oil across the scalp. We also launched our Brightening and Purely Ageless Pro ranges, the newest additions to the Sukin family.

2022: We've embarked on our journey to better and have loved sharing our learnings, commitments and campaign with you all, we also moved into our forever home in Clayton!


Thanks for taking the journey into the past with us, we hope you enjoyed each milestone just as much as we loved creating them. However, we aren't done yet, by 2025 we are committed to developing 100% reusable, refillable, recyclable or compostable packaging. Stay tuned and join the ride for our continual journey and commitment to bringing natural beauty to you all.
Make sure you share your stories with us @sukinskincare.
If you are trying a product or ingredient for the first time, we always recommend a patch test first.