The Sukin Journal
Discover the world of natural through our eyes! From skincare tips, lifestyle and environmental hacks to inspirational interviews! Explore it all.
Why Mist Toners help elevate your skincare routine!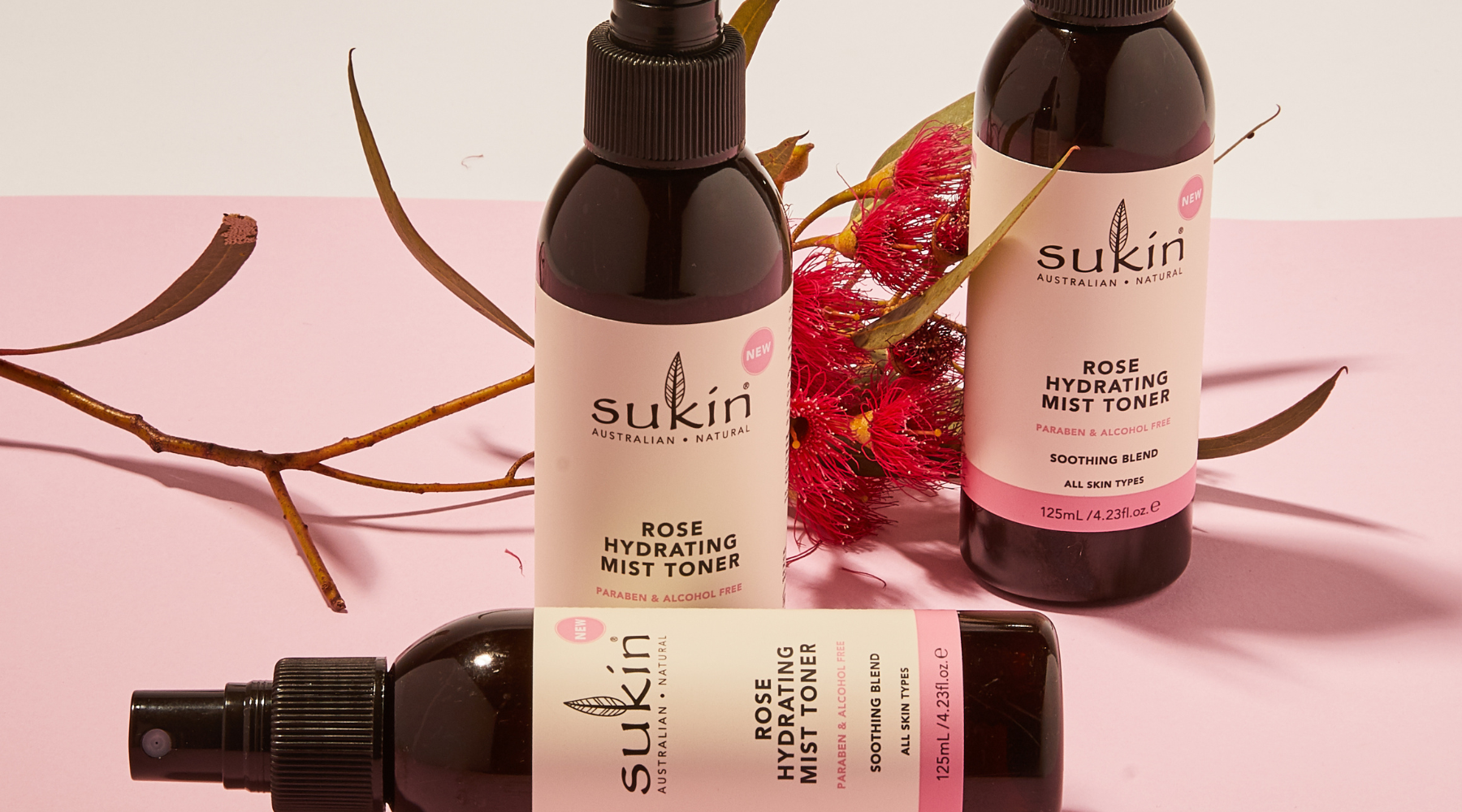 If you don't have a Mist Toner in your skincare roster, it's time to rethink your strategy. Mist Toners help to prep your skin and enhance the actives in your skincare routine. They help hydrate and refresh your skin for a happier and vibrant complexion.


In the Beauty Industry, we often liken dehydrated skin to a dry sponge, and it's not because we want to evoke visual images of you as SpongeBob. It's because they tend to act (and sometimes look) similar. Dehydrated skin can be cranky when expected to work hard to absorb the actives in your skincare products. Often skin will be more sensitised to ingredients and take longer to absorb products. When we live in a naturally dehydrating environment, most of us experience skin dehydration. How do we get the most out of our skincare routine to keep our skin hydrated and happy?

The Answer: Moisture.

Damp skin is easier for products to penetrate compared to dry skin. Keeping your skin damp after you have cleansed, helps to prep your skin for the absorption of actives in your routine. Moist skin allows products like the Natural Actives Hydrating Serum to do their best work. This is due to the water-loving humectants, Hyaluronic Acid and Polyglutamic Acid, in the formulation.


It's no secret that humectants are water-greedy, but if your skin is drier than the Sahara, they don't have much to work with. By adding moisture to the skin, you're showering the humectants with an abundant supply of H20 to put their water-binding properties to work, boosting the effects of your Serum!
Unanimously at Sukin HQ, our favourite way to add moisture to the skin is with our
Signature Original Mist Toner.
The Signature Original Mist Toner
is a team favourite, for its multi-use benefits. It works supremely well to dampen/prep your skin
AND
is a great handbag companion for a hydration refresh throughout the day. Perfect for all skin types, it's lightly blended with
Chamomile
and
Rosewater
to soothe and refresh your complexion. To use, close your eyes and mist across your face and neck for an instant refreshing feel, whilst your skin is still damp follow with the next step of your routine.
Sukin skin tip:
On hot days, keep your Mist Toner in the fridge for a nice cold burst of hydration throughout the day.