The Sukin Journal
Discover the world of natural through our eyes! From skincare tips, lifestyle and environmental hacks to inspirational interviews! Explore it all.
The Power of the Multi Masque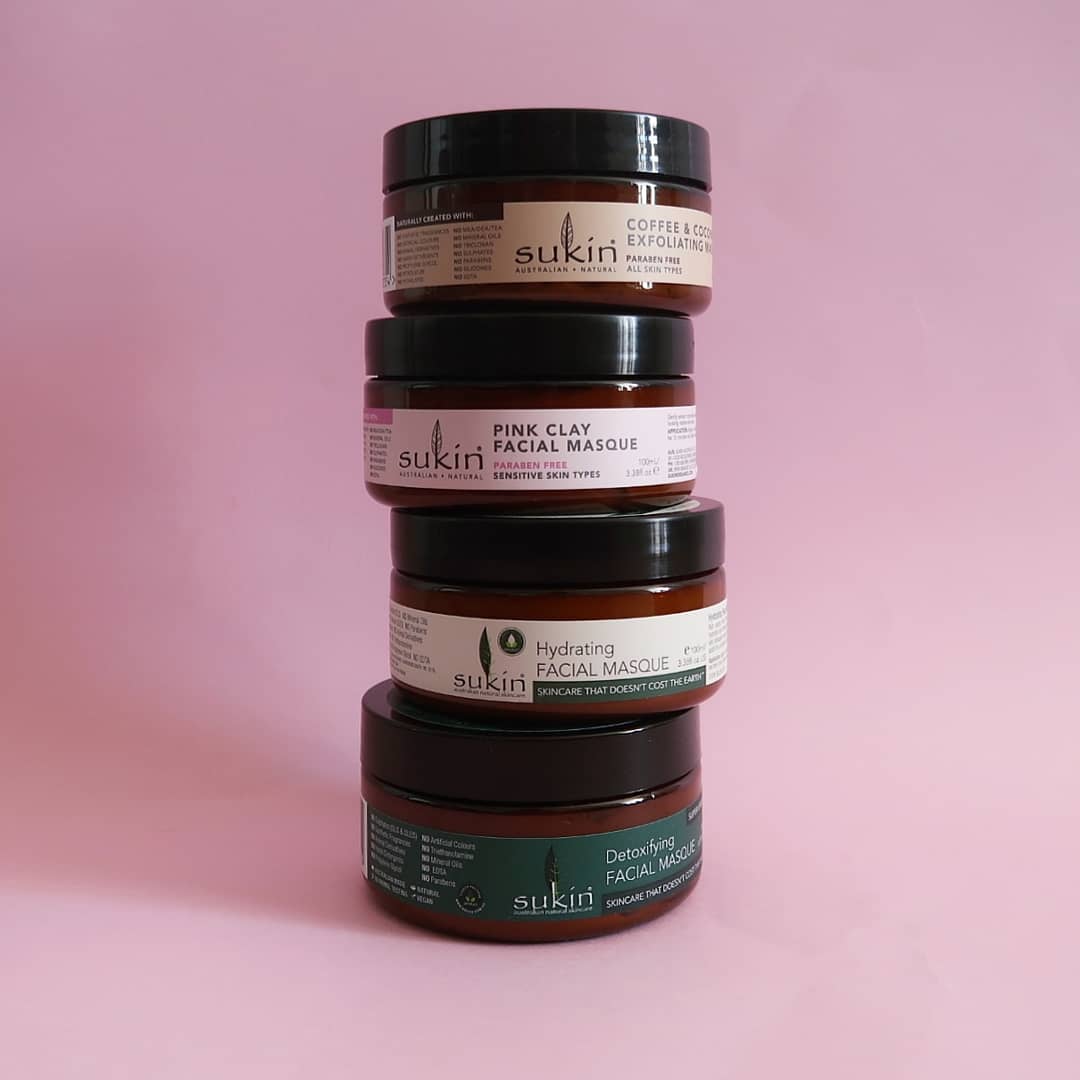 Unless you're blessed with incredible genes which leaves you resembling a blemish free, even skin toned goddess, read on! We have the secret to radiant and glowing skin.

Most of us are affected by different skin concerns at varied times. Whether it's the change of season, hormones or just experiencing a random bad skin week (don't you just hate those), we can help. If you haven't already, it's time to embark on the latest beauty trend that is causing excitement in the skincare industry; Multi Masking.

It is now possible to target your combination skincare concerns with our Sukin Multi-Masking Kit! Customise your mask routine by using the Oil Balancing Anti-Pollution Masque to help control oil in problem areas, while boosting moisture levels through the Hydrating Facial Masque, leaving skin looking fresh, and radiant.

The best thing about Multi-Masking is that the combinations are endless! Oily t-zone? Apply the Oil Balancing Masque to your forehead and nose, and the Hydrating Masque to your cheeks. Feeling dry in winter? No worries! Skip the Oil Balancing Masque and smother your complexion in our Hydrating Masque that is rich Mango Seed Butter and Avocado Oil. Struggling with unwanted zits and large pores around the nose? Hit up that area with the Oil Balancing Masque to absorb toxins and impurities and nourish the rest of the face with the Hydrating Masque.

We recommend doing a Multi-Masque once a week (it's our Sunday night ritual), treat yourself to a little TLC and your skin will love you for it.