The Sukin Journal
Discover the world of natural through our eyes! From skincare tips, lifestyle and environmental hacks to inspirational interviews! Explore it all.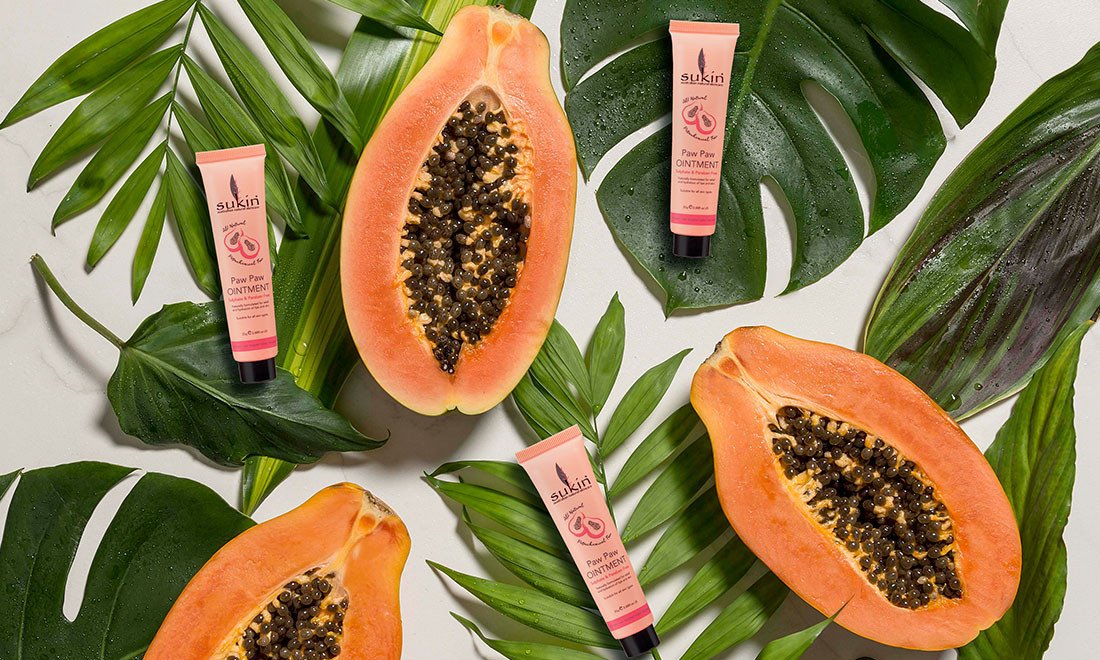 If you didn't know already, we recently said goodbye to our original Sukin Lip Treatment, only to make room for our BRAND NEW, natural, petro-chemical free, fermented Paw Paw Ointment! Our versatile, welcomed addition nourishes, soothes and repairs dry lips and dehydrated skin.
Like our entire Sukin range, our Paw Paw Ointment has no nasties and sticks to our 'Free From' list. Formulated without petroleum jelly, petro-chemicals, parabens or mineral oils, our Paw Paw Ointment provides you with a natural and safe alternative.
Alongside the restorative and antibacterial properties that Paw Paw offers, added Castor Seed Oil and Papaya Extract ensure that lips are left hydrated, soft and supple. This multipurpose ointment isn't just a lovely lip balm, it is incredibly versatile and can be used in a variety of ways. Ease the discomfort associated with redness and itching due to dryness while also improving the texture of the skin!
We have no doubt that this quintessential all-rounder will become the perfect accessory for your handbag and desk draw.