The Sukin Journal
Discover the world of natural through our eyes! From skincare tips, lifestyle and environmental hacks to inspirational interviews! Explore it all.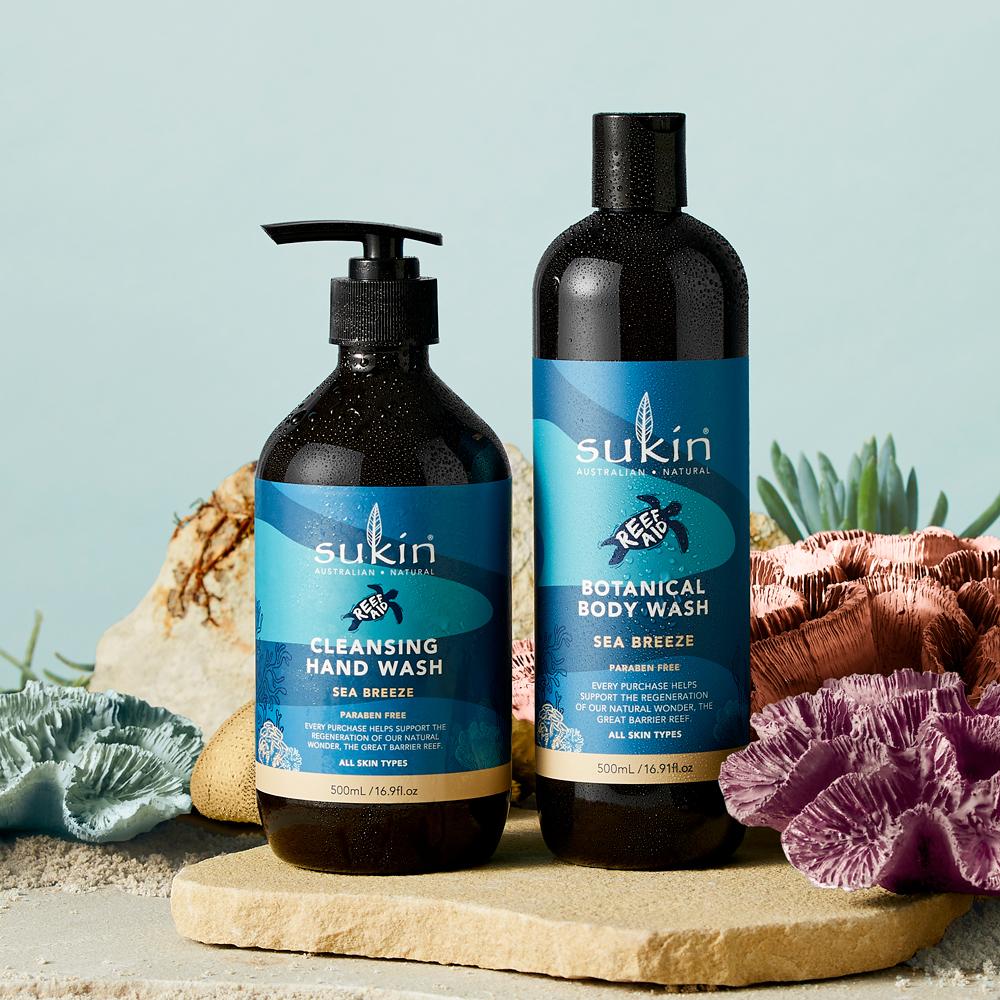 Introducing our very special, Sukin X Reef Aid Collaboration!
Australia's beautiful Great Barrier Reef is under threat and in a state of emergency. Poor water quality is the biggest threat to the health of our Great Barrier Reef. The future of the Reef and the life it supports is at risk.
Every year, millions of tonnes of fine sediment flow from eroding land onto the Reef, choking fish, seagrass & coral.

Our partnership, through Greening Australia's Reef Aid project, aims to help stop harmful sediment at its source to improve the water quality of our natural wonder.

Greening Australia was established 35 years ago to tackle Australia's biggest environmental challenges with the best science and people, to return life to landscapes and balance to the natural environment.

Through Reef Aid, we work with the Greening Australia team & local landholders to restore their land and stop pollutants from reaching the Reef via Wetland Restorations and Rebuilding Gullies.
Introducing our new Sukin X Reef Aid products 

Every purchase of our new Sukin x Reef Aid products help support the regeneration of our natural wonder, the Great Barrier Reef with 20c from each product going to this very important cause!
Our
Cleansing Hand Wash
is infused with Jojoba, Avocado and Rosehip Oils to gently cleanse hands, leaving skin feeling hydrated and nourished. Infused with our new Sea Breeze natural fragrance.
Our
Botanical Body Wash
is enriched with a combination of Jojoba, Avocado & Rosehip Oils to leave skin purified & hydrated, while Aloe Vera & Chamomile helps soothe dry skin. Infused with our new Sea Breeze natural fragrance.

Support our Great Barrier Relief today.

Available now in Australia at Coles Supermarkets and online