The Sukin Journal
Discover the world of natural through our eyes! From skincare tips, lifestyle and environmental hacks to inspirational interviews! Explore it all.
Sukin Interview: Dr. Lynise Wearne from Reef Aid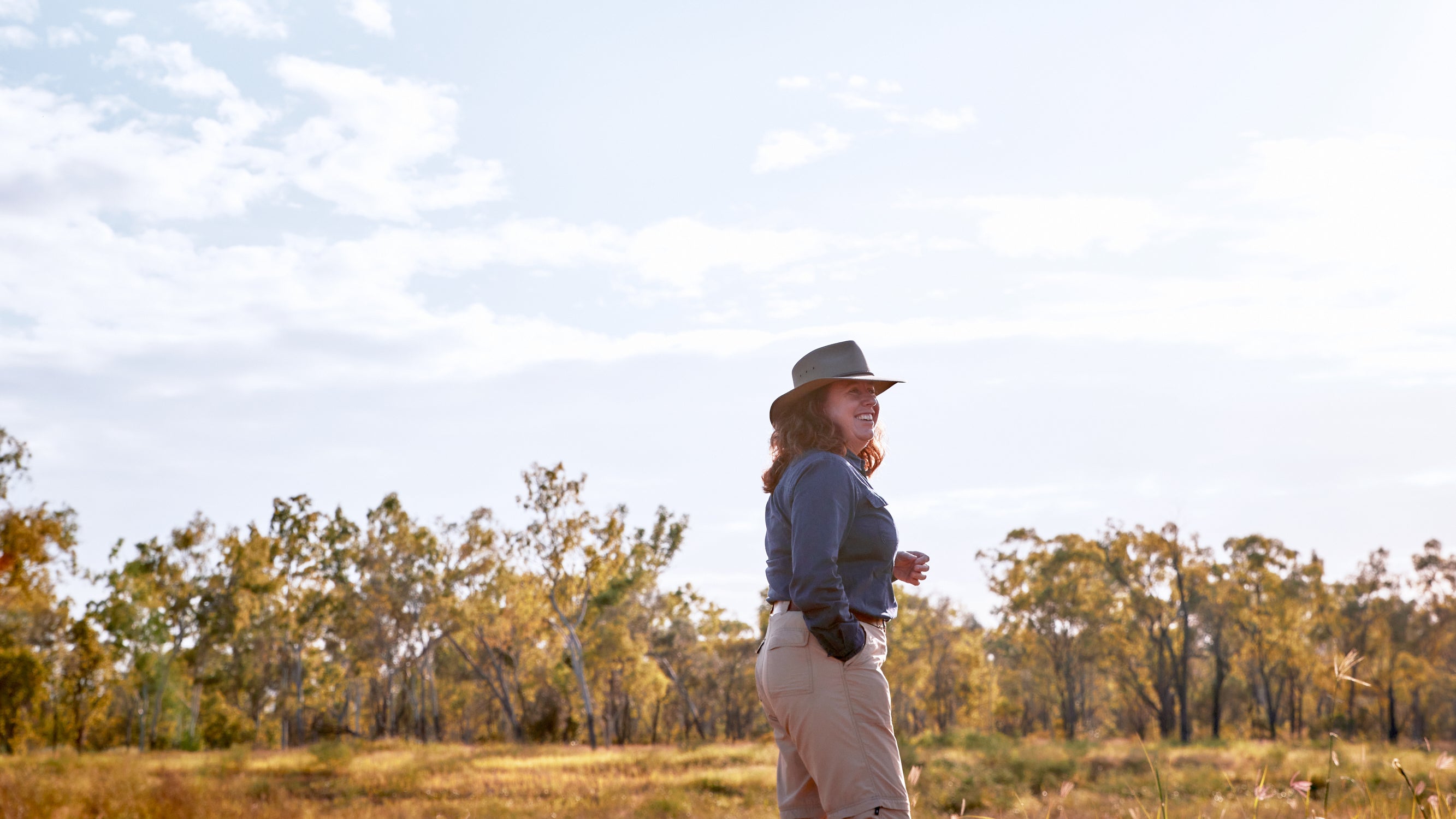 While many of the world's most pressing issues can seem far from home, the degradation of the Great Barrier Reef is a catastrophe that's been knocking at our door for the past decade: with global warming having increasingly devastating effects on coral reefs year on year. In the face of issues such as this, it's easy to feel despondent, but an initiative by environmental restoration organisation Greening Australia is helping make reef preservation actionable and quantifiable.


To learn more about Greening Australia's reef restoration work, we spoke with Dr Lynise Wearne, the Program Director of Reef Aid. Since its inception in 2016, the Reef Aid program has restored around 17,000 hectares of land in the reef catchment area, and has prevented an estimated 22,000 tonnes of sediment from reaching the ocean. As well as planting forests to combat the issue of CO2 production, the work Reef Aid are doing involves working with local landowners – both traditional custodians and farmers – to cultivate the land in a way that minimises (or better, prevents) sediment and other pollutants from finding their way into the ocean. Improved water quality means healthier reefs, and thus, Reef Aid is helping improve the health of the reef in both the short and long term.


We asked Lynise about how and why Reef Aid was formed.

"Reef Aid was launched five years ago, as a response to the devastating bleaching events that we saw happening on the reef. It's a complex problem, but as an organisation that likes to focus on practical solutions, we saw how our work on the land could connect to the sea and make a difference for the Reef.

The idea behind the launch was to bring investment in, which involved working with state and federal government, philanthropists and other organisations, to enable us to do the work on a big enough scale.

We started off in 2016 with one wetland project, which involved restoring 200 hectares of coastal wetland areas to bring back biodiversity and improve water quality. Since that time, we now have projects across the Great Barrier Reef catchment: from Cairns to Rockhampton, with over 35 different landholders, and Reef Aid has grown into a 35 million dollar program. As part of that, we focus on reducing the sediment finding its way to the reef through our gully projects, and also reducing the nutrients reaching the reef through our wetland restoration projects.

We have over thirty projects now, and we work with grazers, cane farmers and traditional owners – those partnerships are really important. We don't do it alone, and we can't, because most of this land that we're restoring is private land. Partnering with people and bringing them on the journey is vital for us, and it's amazing to work with landowners who want to make a difference.


Our first partnership involved working with traditional owners who manage a large area of about 800 hectares of cattle pasture and coastal wetlands. They really wanted to tap into our expertise about how we can restore those wetlands, to bring back the cultural values that had been lost there when the land had been taken from them. Our contribution in that partnership involved sharing skills, training and expertise to restore those wetlands, and working to support their cultural aims.

Another great example is our partnership with a fourth-generation cane farmer, who had cane land that wasn't generating much profit. He handed that land over to us, because he wanted to give back – the health of the reef is really important to him and his family, so he wanted to have the opportunity to help protect it. We were able to step in with the expertise and the infrastructure to actually harness that coastal land for water treatment. In that instance, he wouldn't have been able to implement the wetland restoration alone, and we wouldn't have been able to do it without him either. We bring that additional investment and expertise so land owners can make the difference that they want to make – solutions they couldn't come to alone. By coming together we can fix the problem on their land and beyond.


To date, in the gully space we've seen a 90% improvement in water quality, and that tangible improvement is really rewarding to see. We know what the problem is, and we know what the solution is – it's something we can fix, which we think is something a lot of people are craving in these uncertain times. Improving water quality ultimately makes the reef more resilient to factors such as bleaching, so by pairing that with our planting programs (we're aiming to plant over 300,000 hectares with trees by 2030), we're taking a synergistic approach to the problem. We understand that climate change is still the biggest risk to the reef, and we aren't ignoring that.

The Reef Aid team itself is very small. Our team comes from a range of backgrounds: from water quality specialists to engineers. We also have close partnerships with universities for up-to-date research, and with volunteer groups who can help us with work on the ground."


For people who are looking to help, volunteering with the Reef Aid team is an option, but the most quantifiable action you can take involves purchasing a reef credit: an auditable financial mechanism that directly equates to restoration work carried out by the Reef Aid team. Lynise explained to us:

"For every reef credit an investor buys, they get a quantifiable solution in terms of restoration work carried out: for example, a certain amount of tonnes of sediment prevented from reaching the reef. That revenue enables the landowner to take action and continue to survive financially, and also generates a flow of funding into this space so we can keep doing what we're doing. That's an important way for us to scale up what we're doing, because the government cannot fund this alone. The investment needed is in the vicinity of four billion dollars, so we do need outside investment. The long-term nature of our campaign means investors can continuously track the progress and legacy of their investment. Investing in a reef credit isn't just going to be a quick solution, the impact will be ongoing. It provides both revenue back to the landowners, and regenerates the reef itself, so it's an investment that's helping people and nature, the whole of the reef catchment collectively. The work we're doing is also about culture: providing an incentive to landowners to make environmentally friendly decisions helps them to make positive change over a longer term period."

This article was originally published by The Conscious Space: an organisation which connects conscious consumers with the brands, organisations and individuals working to make the world a kinder place.
To learn more about The Conscious Space and the other brands they champion, you can visit their website at theconsciousspace.com and you can follow them on Instagram @theconsciousspace