The Sukin Journal
Discover the world of natural through our eyes! From skincare tips, lifestyle and environmental hacks to inspirational interviews! Explore it all.
Scrub Your Skin This Summer!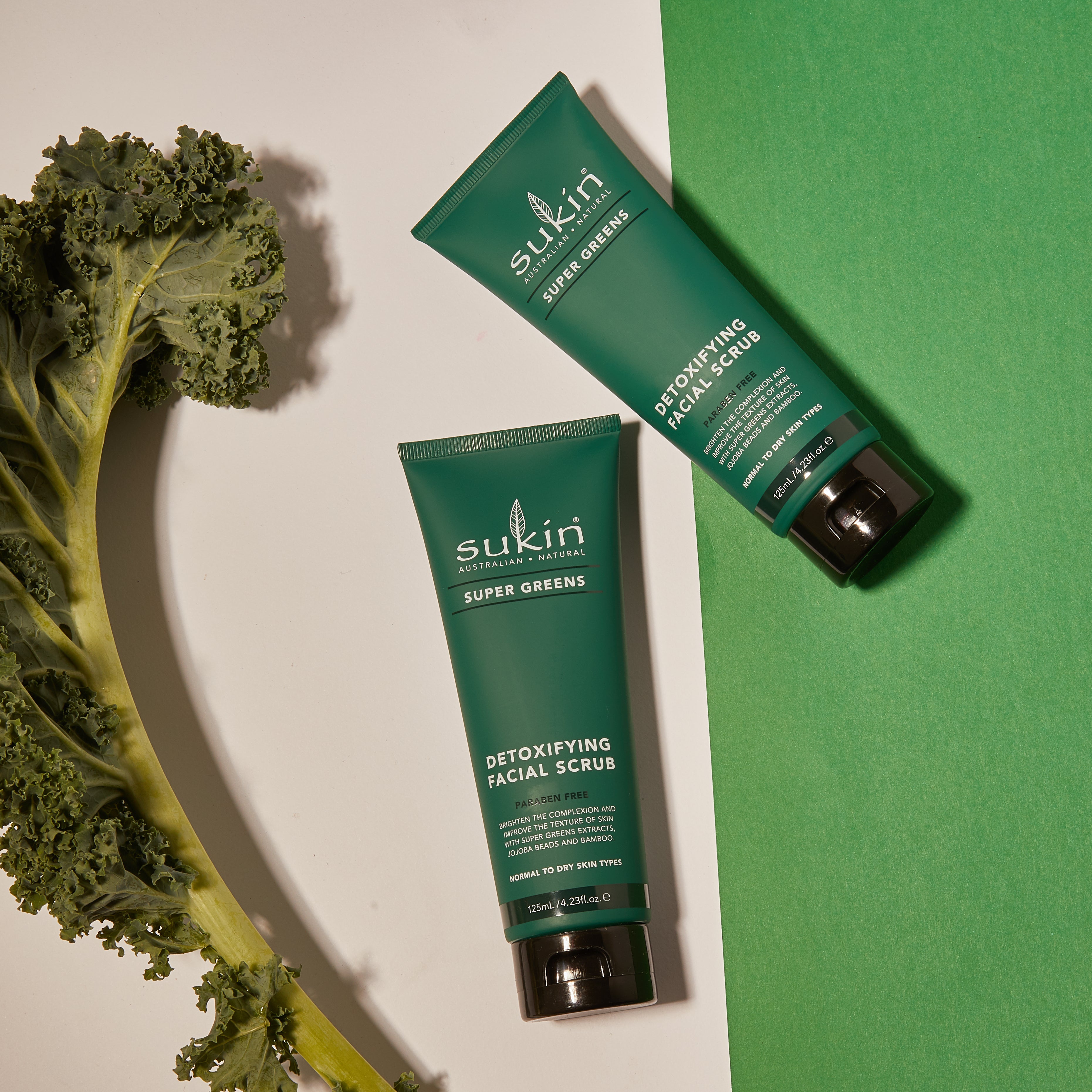 A new season is upon us, and it's time to get our skin ready for the holidays. Whether you're embarking on a getaway or spending time with loved ones at home, a thorough scrub is the best way to get your skin summer ready.

Scrubs have historically received a bit of bad press, but rest assured Sukin's range of natural, biodegradable face and body exfoliants put both your skin and the planet first.

Why Use A Scrub?

A scrub, otherwise known as a physical exfoliant, allows you to gently slough away dead and dry cells from the surface of the skin. A scrub is great if you have particularly dry, flakey skin that you wish to remove, but it's also a great idea if you have oily skin you want to balance out or a dull complexion you're hoping to brighten.

A scrub will sweep the skin of those dry cells that may be leaving the skin dull or rough and leave nothing but smooth, fresh, bright skin in its wake- ready for summer!

Are Scrubs Safe For The Environment?

Scrubs were once controversial, as many contained small plastic microbeads as exfoliating agents. These microbeads ended up in our waterways, unable to be broken down, instead left to pollute our planet and even choke precious aquatic life.

Microbeads have, fortunately, been phased out here in Australia, but it's important to check that your scrub is "grey water safe." Grey water is gently used domestic water, usually from showers, baths, sinks and laundries, so when a product is "grey water safe" it means it doesn't contain any toxins that could harm anything that water subsequently runs through.

Every Sukin formula is grey water safe as well as completely biodegradable, so you can feel confident that your summer skin prep won't be damaging nor contaminating our rivers, animals and plant life once it runs down the drain.

Choosing The Right Scrubs For Your Skin

If you want to smooth rough skin… We recommend the Sukin Revitalising Facial Scrub. Suitable for all skin types, this natural exfoliant uses biodegradable Bamboo Extract and Walnut Shell Powder to gently remove dry, bumpy skin cells (no microbeads here!) and Aloe Vera, Chamomile, Jojoba, Sesame and Rosehip Oils to leave the skin feeling as smooth as can be!


If you want to brighten a dull complexion… We recommend the Rosehip Rejuvenating Facial Scrub. This scrub harnesses the exfoliating powers of ground rosehip seeds and walnut shell, combining them with Quandong, Camellia and essential fatty acids to revive and restore a tired complexion.

If you want a facial detox… We recommend the Super Greens Detoxifying Facial Scrub. Just like a detox for the skin, this scrub exfoliates with natural Jojoba Beads and Bamboo, blending them with detoxifying Kale, Spirulina and Parsley as well as Pineapple and Licorice Root Extracts to help balance excess oils.

If you want to minimise the appearance of your pores… We recommend the Pore Refining Facial Scrub. Perfect for oily and blemish prone skin, this exfoliant polishes the skin with natural Jojoba beans while Willowherb, Rooibos Tea and Coconut help to improve the overall texture of the skin.

If you want to exfoliate your body… We recommend the Energising Coffee Body Scrub. Blending locally sourced ground coffee beans with coconut shell, this body exfoliant also harnesses the natural powers of coffee extract and caffeine to promote circulation and even the skin tone, Aloe Vera, Coconut, Jojoba and Sesame Seed Oils to hydrate the skin, and Rosehip and Vitamin E to give the skin a glow from head to toe.
We'd love to see your Sukin Summer must haves, connect with us on Instagram @sukinskincare.