The Sukin Journal
Discover the world of natural through our eyes! From skincare tips, lifestyle and environmental hacks to inspirational interviews! Explore it all.
Fruit Ingredients to Include in Your Skincare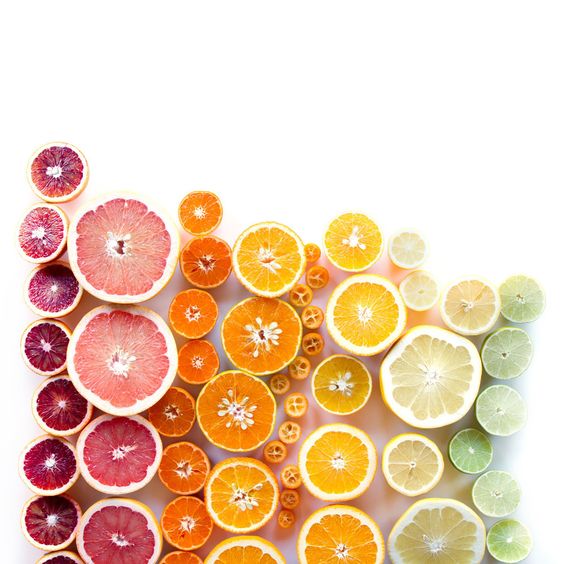 Long before we had complex potions and creams to ward of wrinkles and keep our skin plump and youthful, ancient cultures were using fruit peels, oils and flesh as a part of their daily skincare routine to keep their complexion fresh, clean and healthy.
When you reflect on your own beauty cupboard, most of you could probably identify at least one skincare product containing some form of fruit extract, oil or peel within the formulation, but do you know why they're in there?
Fruit extracts are in fact an amazing source of alpha hydroxy acids (AHA's), enzymes and antioxidants that have as much benefit for your skin when applied topically, as they do for your body when ingested.
So what are our favourite fruit extracts and oils for a summer healthy glow? We've listed our top four for you below.
Pomegranate (Punica Granatum Seed Extract)
These beautiful fruits are loaded with goodness for the skin. They are a potent source of anthocyanidins, ellagic acid and punicalagin, all of which assist in increasing circulation and cell renewal for beautifully blushed cheeks.
The composition of pomegranate works a treat when applied topically to assist with preserving collagen in the skin. This is important for keeping the skin plump and elastic, and in turn preventing unwanted premature wrinkles.
Pomegranate is loaded with essential fatty acids and antioxidants, both vital for skin health and optimal function.
Try: Sukin Rose Hip Hydrating Day Cream
Passionfruit (Maracuja Oil)
An extremely hydrating fruit as it is filled with oleic and linoleic fatty acids for assisting the skin in holding onto moisture, leading to an oil-balancing effect and making it perfect for all skin types. It is also naturally rich in Vitamin C which has long been known to brighten and even out the complexion which is just the ticket for achieving an attention-grabbing glow.
Try: Sukin Facial Treatment Oil
Lime (Citrus Aurantifolia)
Not just a pretty scent! Lime peel oil is high in vitamin C, citric acid and flavonoids, all of which are associated with reducing pigmentation and dark spots on the skin. It's a delicious multi-purpose active that also has antibacterial and astringent properties that are useful when treating blemishes.
Try: Moisture Rich Body Crème, Botanical Body Wash – Lime and Coconut Scent
Pineapple (Ananas Sativus)
As an edible fruit it has wonderful associations with summer, beach and holidays and in skincare, a smooth and clear complexion.
Rich in AHA's and the enzyme bromelain, pineapple extract works wonderfully in exfoliants to smooth away dead skin cells, keeping the skin soft and supple.
Its rich content of vitamin C and amino acids helps to keep skin bright and sparkling, and most wonderfully, blemish-free!
Try: Sukin Super Greens Detoxifying Facial Scrub
If you would like more information on particular ingredients in the Sukin range you can visit our ingredients database.