The Sukin Journal
Discover the world of natural through our eyes! From skincare tips, lifestyle and environmental hacks to inspirational interviews! Explore it all.
Sukin's Guide To Hand Washing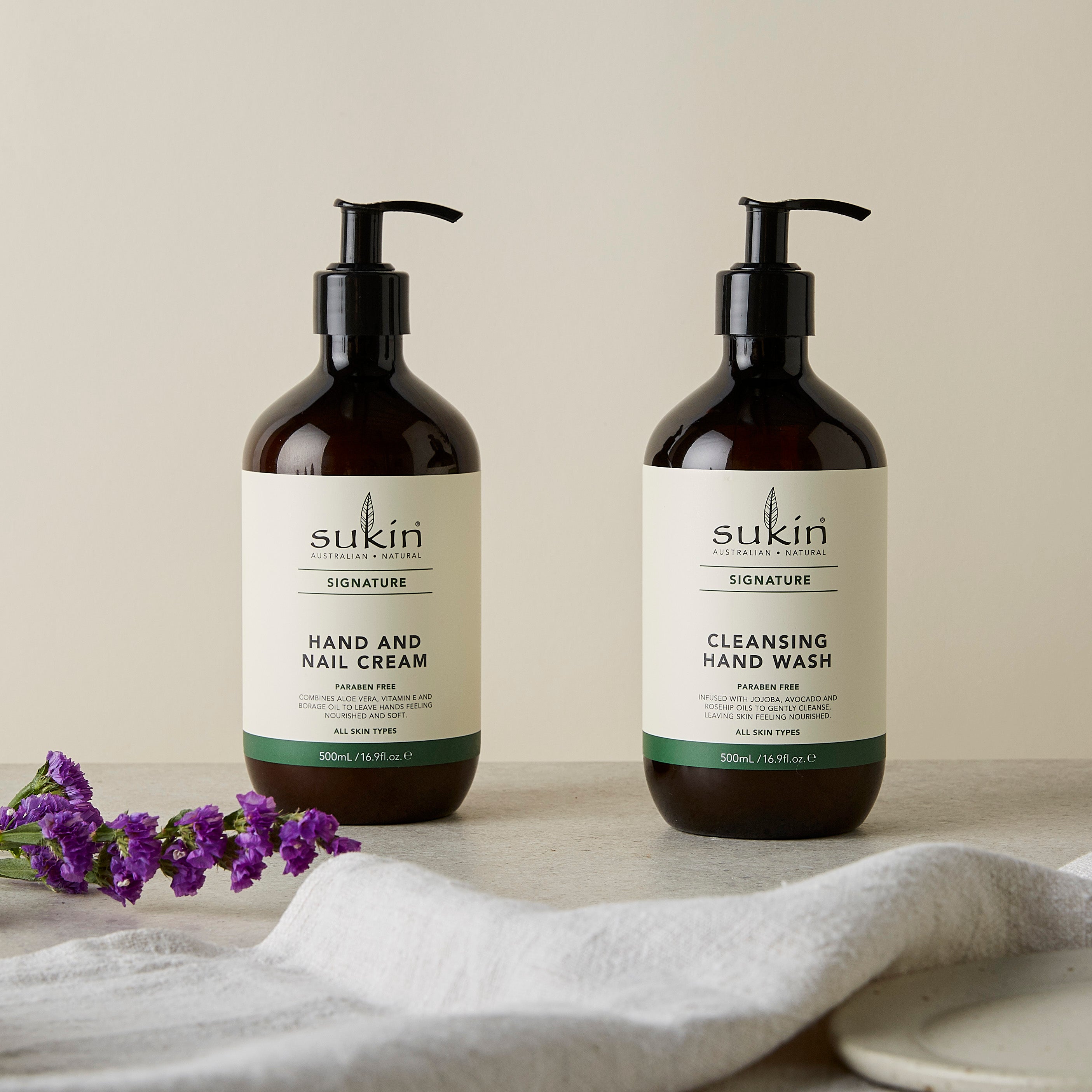 Clean hands are safe hands!

The safety, health, and wellbeing of our community have been and will remain our highest priority. It is incredibly important to be washing our hands regularly to prevent the spread of the COVID-19 virus.

So, we wanted to share our top tips on how to correctly wash and look after your hands. 

Step 1:
Wet your hands with clean, running water (warm or cold), turn off the tap, and apply Hand Wash

Step 2:
Lather your hands by rubbing them together with the soap. Lather the backs of your hands, between your fingers, and under your nails. Scrub your hands for at least 20 seconds. Need a timer? Hum the "Happy Birthday" song from beginning to end twice.
Step 3:
Rinse your hands well under clean, running water.
Step 4:
Dry your hands using a clean towel or air dry them.
An extra tip from us?
With all this hand washing, you may notice your hands become dry, we recommend keeping a Hand Cream on you to apply after your hands are clean and of course dry! Our non-greasy, light Hand and Nail Cream will hydrate and protect dry hands while caring and strengthening nails and cuticles from added Soy Protein. Aloe Vera, Vitamin E and Borage Oil will leave hands feeling nourished, soothed and soft.
Wanting more information?
We recommend having a read of the World Health Organisations Covid 19 Q&A here.  WHO has also put together a helpful guide on how to protect yourself here.

Any product with surfactants (all of our handwashes/body washes & shampoos) can be used effectively for handwashing and to help avoid spreading germs and bacteria. Surfactants in these products, when the handwashing is done as recommended help to lift dirt, grease, and microbes from our skin.

We hope this information has been helpful. Please reach out to us via social media if you have any questions @sukinskincare here.

Remember to look after yourself and those around you!
Love, Sukin.
Other products you may like
---