The Sukin Journal
Discover the world of natural through our eyes! From skincare tips, lifestyle and environmental hacks to inspirational interviews! Explore it all.
How to help Oily Roots + Dry Ends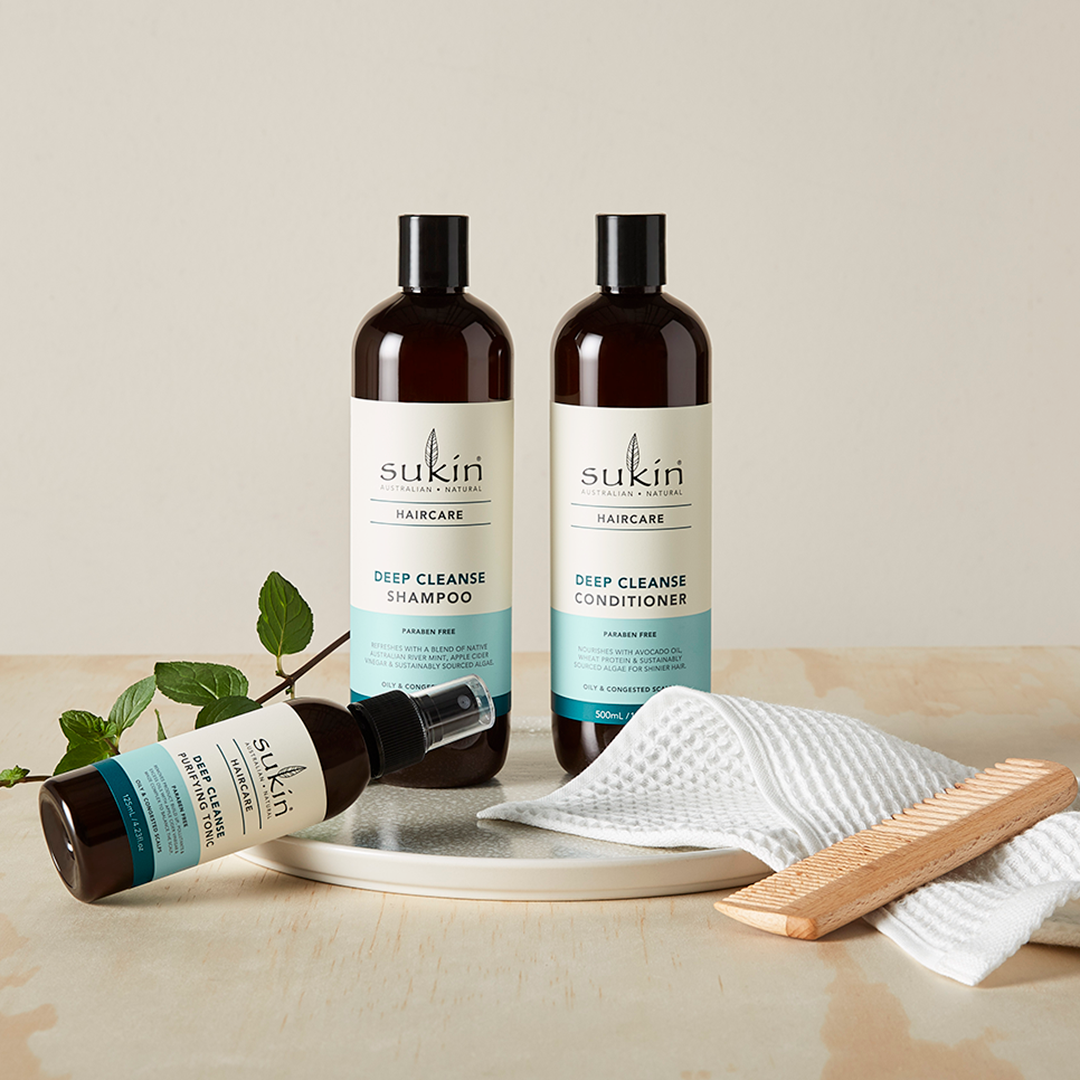 How to help Oily Roots + Dry Ends

We all have different skin types and concerns, and if that wasn't enough did you know this also extends to our scalp and hair?

That's right, we also experience changes of oil flow across our scalp, extending down to our hair strands. Trying to figure out that magic formula for hair concerns like frizz, dry ends or oily roots is no mean feat, not to mention when you land somewhere in the middle with an oily scalp and dry ends. If your someone who feels like you consistently need to wash your hair, read on for tips and suggestions to helping you reach that magic haircare regime.

You may already know if you have an oily scalp but if you don't, the best way to measure the flow of oil is to check your roots 1-2 days after washing. If you find they're heavy, dull and oily or your scalp feels itchy it may be a good sign you have an oily scalp. Meanwhile dry strands will often be frizzy, damaged, have split ends or all of the above!

If you're wondering how you won the hair lottery with an oily scalp and dry ends, look no further.

Oil across our scalp is produced by the sebaceous glands that live within your scalp and release oil to keep the skin soft and nourished, however, sometimes they can produce a little too much! This can be caused by wrong product usage and/or individual skin types. Dry ends can be caused by a variety of changing factors, such as genetics, hair products, colour damage, over washing and weather.

One of the easiest ways to create a haircare regime your scalp and strands will thank you for, is to have a look at the products you're using. Avoid ingredients like Sulphates. These tend to strip away your natural scalp oils, leading your body to produce even more in response. Instead opt for gentle formulations that use plant oils to lightly cleanse and clean.

A great way to get a deep clean that helps to extend time between washes is to start your routine with a tonic before shampoo. Sukin's Deep Cleanse Tonic is formulated with apple cider vinegar, rich in fruit AHA's to help lightly dissolve dirt, excess oil and product build up on the scalp, often reaching further than your shampoo.
The next step focuses on balancing the oil production across your scalp, note not stripping but balancing.

Sukin's Deep Cleanse Shampoo is a lightweight formula that works to cleanse the roots and scalp, whilst the inclusion of sustainably sourced algae helps to slow the spread of oil. Now your scalp is cleansed and balanced, its time to focus on your ends.

Sukin's Hydrating Conditioner is perfectly blended with coconut oil, olive oil and shea butters to deeply hydrate dry ends and reduce frizz. Just be mindful to only apply your conditioner from the mid-point to ends of the hair strands.

Following the above steps should see you on your way to a blissful hair regime full of cleansed oils and rich hydration. Remember that with a combination scalp & hair type it may take some tweaking to suit your personal needs and environmental factors.

Happy washing!