The Sukin Journal
Discover the world of natural through our eyes! From skincare tips, lifestyle and environmental hacks to inspirational interviews! Explore it all.
10 Great Valentine's Day Gifts For Women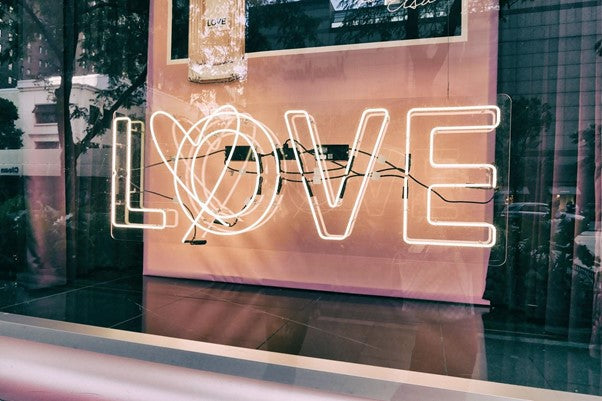 Valentine's Day gifts for her (to fit your budget!)
Valentine's Day gift buying for skin care products might seem like a daunting task, especially when you want to make sure the brand is cruelty-free and ethically sourced. We wanted to share some helpful products that will make the skin care lover in your life feel loved this Valentine's Day. Share the gift of self-care this February 14 with our suggestions for these cute Valentine's Day gifts for her.


Valentine's Day Gift Suggestions For Under $20
If you need last minute Valentine's Day gift ideas for your new relationship, here are our suggestions for the perfect skin care gifts for under $20.


Deeply Hydrating Biodegradable Sheet Mask

The Sukin deeply hydrating biodegradable sheet mask is perfect for anyone that's ever complained of having dry skin, helping to deliver a deep rehydration to those thirsty pores for up to 72 hours. It's perfect for a loved one that needs a soothing facial treatment to replenish after a busy week.

Renewing Body Scrub

Our gentle renewing body scrub is suitable for all skin types and will give her a healthy, radiant complexion. This is a good Valentine's day gift for a girlfriend looking for a soothing body scrub to rejuvenate the skin.


Hydrating Mask Treatment

If the woman in your life is susceptible to dry or frizzy hair, our hydrating mask treatment can help refresh and repair those locks. The nourishing Shea & Cocoa Butters will make her hair soft, easy to manage, and is suitable either as a conditioner or a leave-in treatment.



The Perfect Valentine's Day Gifts For Her For Under $50

It can often be hard to find ethically-sourced and cruelty-free Valentine's Gifts for under $50. At Sukin Naturals, our skin care products are vegan and completely ethical, with no artificial parabens, harsh detergents or petrolatum.


Rejuvenating Day Cream

Our rejuvenating day cream soothes dry skin, with naturally plumping White Hibiscus and softening Goji Berry. If you're looking to build up a combination of Valentine's Day gifts for her, our Hydrating Elixir and Intensive Firming Serum can provide her with the perfect beauty care routine.


Love Your Skin Gift Pack

The Love Your Skin gift pack contains 125 ml of our Sukin Facial Cleanser, Hydrating Mist Toner and Facial Moisturiser. They comprise a natural and thoughtful skin care gift with active botanicals, essential oils, free from parabens, harmful sulphates and silicones.


Rosehip Hydrate Gift Pack

 The Rosehip Hydrate gift pack combines our Nourishing Cream Cleanser, Hydrating Day Cream and 25ml of our Certified Organic Rosehip Oil. The combination will help to plump dehydrated skin, cleanse, and fight ageing, with nutrient-boosting Rosehip oil.


Certified Rosehip Oil

50ml of our certified rosehip oil contains 70% of the vital fatty acids we need to maintain the skin, and is a perfect all-round Valentine's day gift for helping combat the effects of scarring and dehydration. Our rosehip oil has won several awards, including the Best Natural Skincare Product of 2019.



Good Valentine's Day Gifts For Her For Under $100

Combining elements of our Sukin Naturals bundle range allows you to combine Valentine's Day gifts for under $100. Read on below for some of our all-new ethical bundles.


Sensitive Micellar 3-Step Hair Kit

Aloe, Avocado and Chamomile extracts will soothe and hydrate your loved one's hair with our Sensitive Micellar 3-Step Hair Kit. Our Sensitive Micellar Shampoo, Conditioner and Scalp Masque will help to soothe and hydrate dry scalps.



Hydra Eye Gel, Biomarine Facial Serum and Paw Paw Ointment

Combine our eye gel, facial serums and soothing paw paw ointment as a memorable gift for your loved one. Paw paw ointment helps reduce inflammation, redness and dry skin, and is complemented by the hydrating hydra eye gel.


The Super Greens Range


The Super Greens range is packed with the nutrient-giving blend of Kale, Spinach and Parsley for refreshed and glowing skin. Blend a Valentine's Day gift of our revitalising Natural Facial Recovery Serum, Cleansing Oil and Body Contouring Creme.


If you're still not quite sure what to buy her, you could sneakily have her take our Skincare Quiz, or browse our new arrivals for the latest in our ethical and sustainable skin care products. Wishing you the best of luck in your gift giving in 2021.
Stay in touch with the world of natural @sukinskincare 
Other products you may like
---