The Sukin Journal
Discover the world of natural through our eyes! From skincare tips, lifestyle and environmental hacks to inspirational interviews! Explore it all.
20 Skincare New Year's Resolutions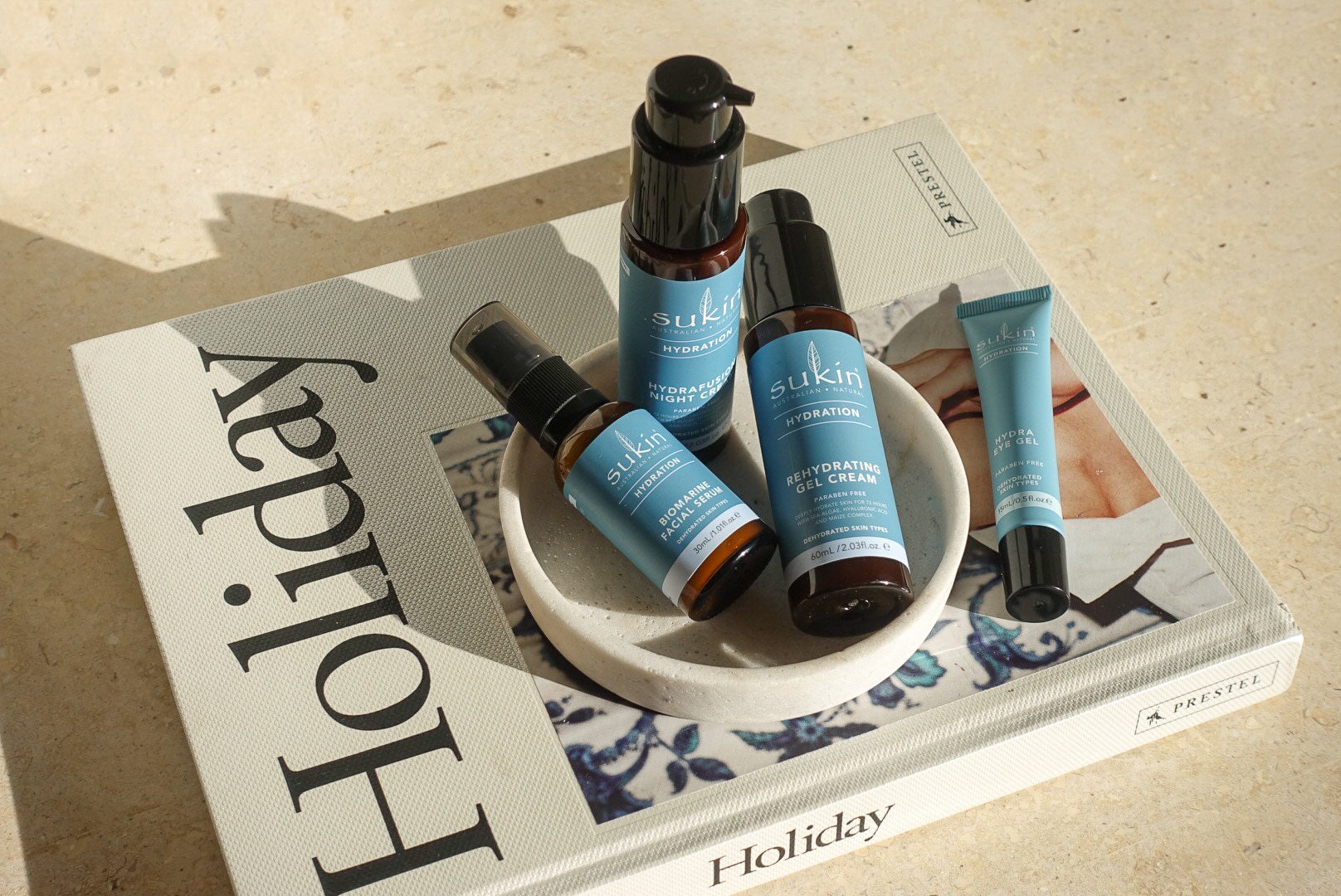 With 2021 now upon is, many of us are considering the best skincare routine to use in the coming year. We know that we haven't always stuck to the optimal formula in 2020. But we're determined to improve on our basic skincare routine in the year ahead.

Check out the following New Year's resolutions for your skin.

Use More Natural Ingredients

Top New Year's resolutions this year will likely revolve around being friendlier to the environment. And one of the best ways to do that is to choose natural skincare products. Just check the label before buying for natural ingredients and packaging.


     Eat A Pro-Skin Diet

What you eat affects the quality of your skin too. Eat more omega-3 containing foods to avoid dry skin and increase red and yellow food intake (such as sweet potatoes) to add a warm colour to your skin.

     Avoid UV

Ultraviolet light breaks down collagen and other plumping agents in the skin, leading to wrinkles and sunspots. Avoid it by wearing SPF any time you're outside.



     Drink More Water

This one's simple. Fill up your bottle in the morning and keep in by your side throughout the day, taking regular sips. Water helps to plump the skin naturally.

     Use Hyaluronic Acid

Hyaluronic acid is a natural agent in the skin that makes it youthful. Adding it daily can reduce visible signs of lines and wrinkles.

     Use The Right Moisturiser

Even if you have oily skin, you can benefit from using a daily moisturiser to keep your skin supple.

     Commit To Using Exfoliators

Exfoliators remove the top layer of the dermis and clean out pores, keeping skin healthy and vibrant. Use once or twice a week.

     Use More Oils And Serums

Oils and serums are special products that absorb into the skin, providing it with much-needed nourishment. Apply every morning and evening after cleansing for maximum results to prevent cracking or drying.

     Switch to Cruelty Free

Make sure your skincare, body care and hair care products aren't harming animals. All of Sukin's products are vegan and cruelty free. That means no animal derived ingredients and no animal testing. That's a choice you can feel good about.

     Apply Masks Weekly

Masks provide your skin with a deep cleanse or nourishment and help to freshen your entire complexion.


     Use Hydration Products

Try products containing ingredients such as hyaluronic acid and sea algae to help the skin retain more moisture, making it look bright and plump.

      Use Eye and Lip Products

If you're looking for more ideas for New Year's resolutions, try adding specific products for eyes and lips to your skincare routine. Problem areas such as these often need additional help to prevent dark circles and chapping.

     Commit To Cleansing More Often

Cleansers are products that allow you to wipe away excess oil, dirt, make-up and anything else on your face. They are crucial for preventing annoying breakouts.

     Massage Your Face While Applying Skincare Products

How you apply skincare products also makes a difference in their effectiveness. Massaging products into the face gently helps to get the active ingredients to where you need them the most. Use this technique when applying serums, moisturisers or face scrubs.

     Use Greener Ingredients

Gone are the days when people bought the cheapest skincare products, regardless of their environmental consequences. Socially responsible individuals are filling their beauty bags with products that contain organic ingredients and will biodegrade in the ground.

     Check Your Expiration Dates

Not all skincare products last forever. Many have expiration dates - especially all-natural products. Have a clearout of your vanity and check the use-by dates.

     Wash Your Makeup Brushes

Washing your makeup brushes regularly is a good new years resolution because it helps to prevent breakouts and skin irritation. Where possible, invest in brush-cleaning apparatus for your bathroom.

     Don't Sleep In Makeup

However tempting it might seem, don't sleep wearing makeup. It blocks pores and can lead to breakouts the following morning. Wash off your make-up with a cleanser.

     Brush Your Teeth Before Washing Your Face

If you often wind up with toothpaste on your chin after cleaning your teeth, always start your bathroom routine with brushing first. You don't want abrasive toothpaste scraping off all the moisturiser you just applied.

     Don't Touch Your Face

Lastly, try to cut down on the amount that you touch your face. Bacteria from your hands can get into your pores, causing breakouts.
Stay in touch with the world of natural @sukinskincare 
Other products you may like
---