The Sukin Journal
Discover the world of natural through our eyes! From skincare tips, lifestyle and environmental hacks to inspirational interviews! Explore it all.
How to look after your skin on Halloween, naturally!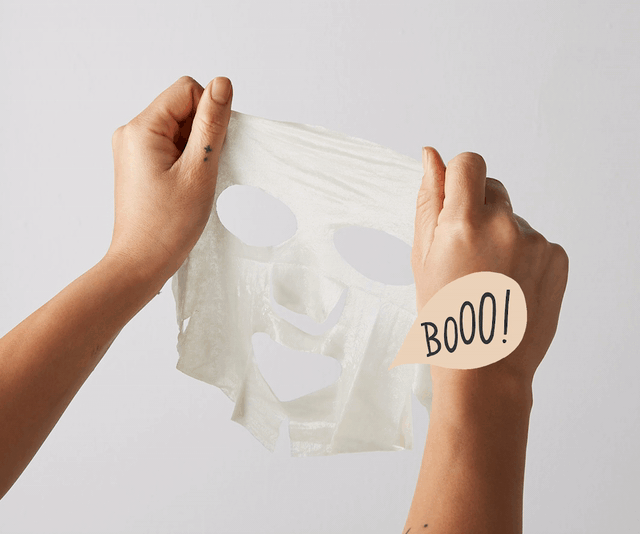 I love the feeling in the air around Halloween, spring has sprung for those of us in Australia and the days are now a little longer. Celebrating Halloween is something we enjoy doing in our household and I often spend many an hour contemplating family costumes, for my husband to instantly disband the idea of joining in. Over the years I have used theatre blood and costume makeup to bring my creations to life, however if you, like me and love an all-out costume, you would know how hard it can often be to remove said fake blood afterwards.
As I write this, I am about to remove my trial Halloween makeup, I wanted to share how I do this whilst looking after my skin. First, I thought it important to share some background information on why I have selected the products you will see listed. 
I am prone to dry skin which means naturally I am lacking in much needed oils to keep my complexion soft and supple. Often it leads to my skin being more sensitised to over stimulation and harsh ingredients. Since having my son I am mindful about what I choose to use on my skin, as many ingredients we apply topically, can be absorbed into the body. That's why I have embraced natural products that are formulated with plant oils, to provide my skin with the TLC it deserves. 
The first step in my routine when wearing heavy/stubborn makeup, is 3 drops of the Sukin Certified Organic Rosehip Oil, oils are great at breaking up makeup whilst leaving the skin nourished. To finish this step, I follow with the Sukin Signature Cream Cleanser, a cream cleanser helps to remove any remaining dirt and oils, whilst locking in my natural hydration levels. – Note always cleanse with lukewarm water, hot water will draw out moisture! 
The second step helps to remove any last bits of makeup and involves using the Sukin Signature Mist Toner on two damp face halos, whilst gently sweeping over my face. To finish I usually spritz the mist over my face and allow the gentle droplets to cascade onto my skin. 
A serum is a must have product to use/introduce in your skincare routine, small in molecular size, serums help to target modern skin concerns, in my case dehydration. I use the Sukin Hydration Biomarine Facial Serum to provide me with a much-needed burst of hydration. During this step I like to do a light massage on my face to promote skin radiance!
To complete my routine, I ensure I am locking in all the previously listed hard work by using the Sukin Moisture Restoring Night Cream. Rich in Rosehip, Avocado and Jojoba oils, this moisturiser leaves my skin feeling soft and looking glowy! 
As Halloween falls on a Saturday this year in Australia, I will sneak the Sukin Signature Hydrating Masque in-between toning and serum steps, whilst I enjoy a cup of tea with my trick or treating goodies! 

Love,  Mykaela - Sukin Product Trainer
 
Stay in touch with the world of natural @sukinskincare 
Shop our Signature Range of products
---