The Sukin Journal
Discover the world of natural through our eyes! From skincare tips, lifestyle and environmental hacks to inspirational interviews! Explore it all.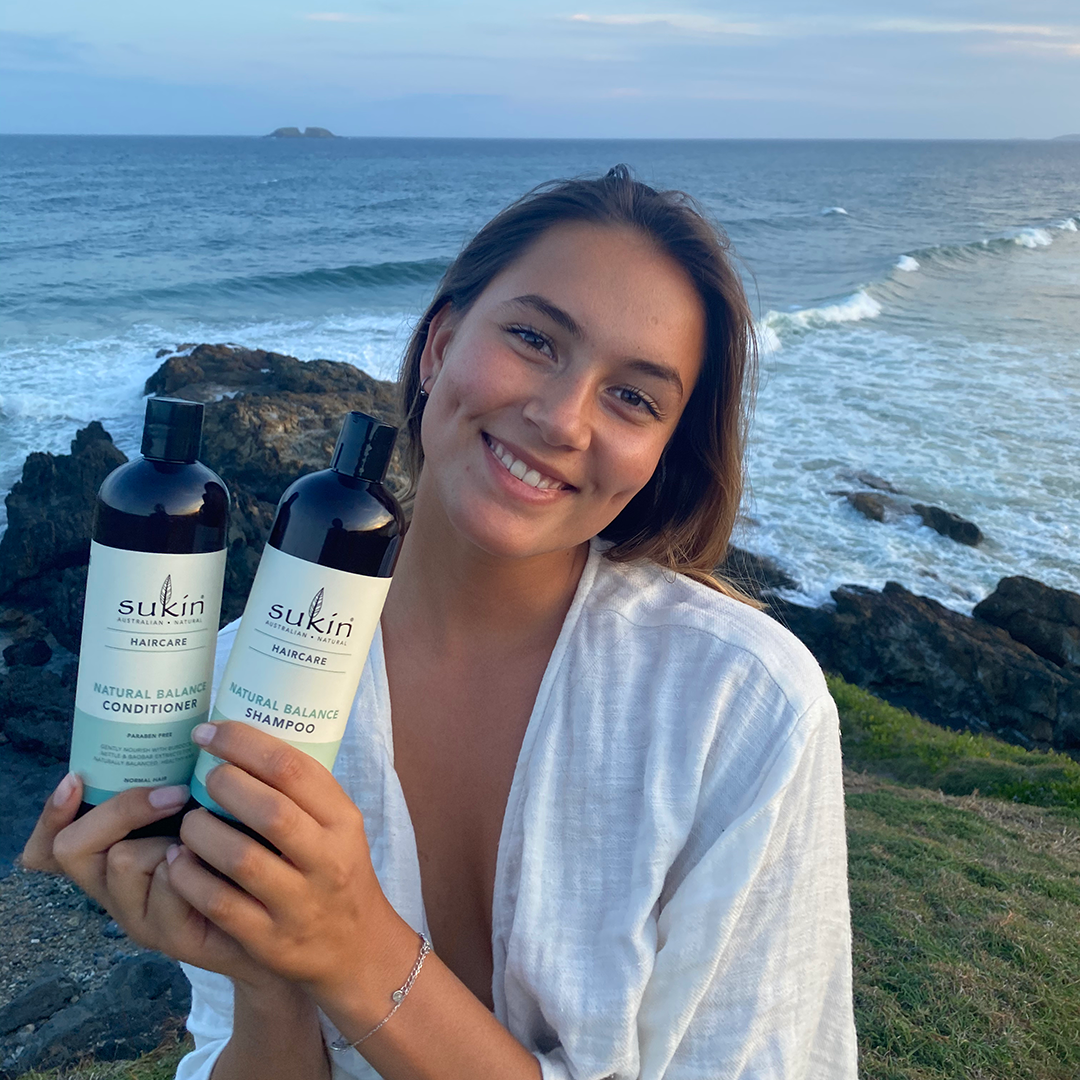 Sulphates are a hugely common ingredient in many mainstream shampoos - but what are they?! And what are sulphates actually doing to your hair?

That foaming, sudsy, bubbly sensation that takes place when you use your shampoo is, largely, thanks to sulphates. Sulphates are a chemical that allows you to get that big "lather" effect when you use your shampoo (and your foaming cleansers!), leaving your hair (and skin!) feeling seriously squeaky clean. How? Because sulphates are cleansing agents. You'll often find sulphates in home cleaning products and detergents because they are such strong cleansers.


This in mind, sulphates can be just too strong for use on the skin and hair - which makes sense, given that you also use them on your dishes and countertops! Unfortunately, this means that overloading your hair with sulphates can actually strip your strands and scalp of their natural oils, so while your hair and scalp may feel nice and clean, but you're actually drying it out and leaving it open to environmental damage.

If you're still after clean hair & a refreshed scalp without the sulphates, we've created the perfect gentle natural alternative for you, so you can have good hair days, naturally!

The ingredients we say "NO" to

At Sukin, we have a really strict "No" List of ingredients that we just won't put in our products. At the top of that list? Sulphates.

Sukin products are 98.8% naturally derived and are all safe to use. You'll never find sulphates, parabens, silicones, mineral oils, synthetic fragrances and many more nasty ingredients in any Sukin products, because we refuse to compromise the health of your skin, your hair, your family or the environment.

Sulphates, while common, can be of detriment to both you and the planet, so we've sourced natural alternatives to give you the same deep clean, without any nasty side effects.

How to decode a product label

So, how do we know if our hair and beauty products contain harsh chemicals, artificial ingredients and mineral oils? Unfortunately, it's not quite as simple as scanning for "detergents" on the label.

Sulphates are generally pretty simple to spot, as they're usually named either "sodium lauryl sulphate or sodium laureth sulphate"- both of which have sulphate in the same. But one other ingredient to watch out for are sulph-onates, these ingredients aren't technically sulphates but are also harsh detergents that can strip your scalp from essential moisture.

Silicones, which you'll often find in conditioners, are slightly tricker to spot. Look for ingredients ending in -cones, -conols, -silanes and -siloxanes chances are, these are silicones or similar.

What we use instead

At Sukin, we genuinely believe that everything we need to make the products you love can be found in nature, which means you can still achieve the deep cleanse of a sulphate-filled shampoo and the rich treatment of a silicone-packed conditioner without those harsh ingredients.

Instead of sulphates, we use gentle plant derived cleansing agents. While this means you won't get quite as foamy a lather as you might be used to, you'll still be effectively cleansing the hair and safely balancing its natural oil production, rather than stripping it of its oils altogether.

Similarly, we choose to use natural extracts oils and plant proteins instead of silicones to deeply condition the hair, rather than coating it in a plastic-like substance and only provide temporary gloss. Silicones themselves are derived from non-renewable sources, so aside from its often-illusive un-natural effect on the hair, it's not a great ingredient to use for the health of our planet either. Instead, we add in ingredients from renewable plant sources and have been an actively carbon neutral business for over 12 years and leave out any synthetic nasties.
Are you ready to detox your hair from silicones and sulphates? Take our #10WashChallenge today. 
Stay in touch with the world of natural @sukinskincare 
Other products you may like
---