The Sukin Journal
Discover the world of natural through our eyes! From skincare tips, lifestyle and environmental hacks to inspirational interviews! Explore it all.
How to care for teenage skin naturally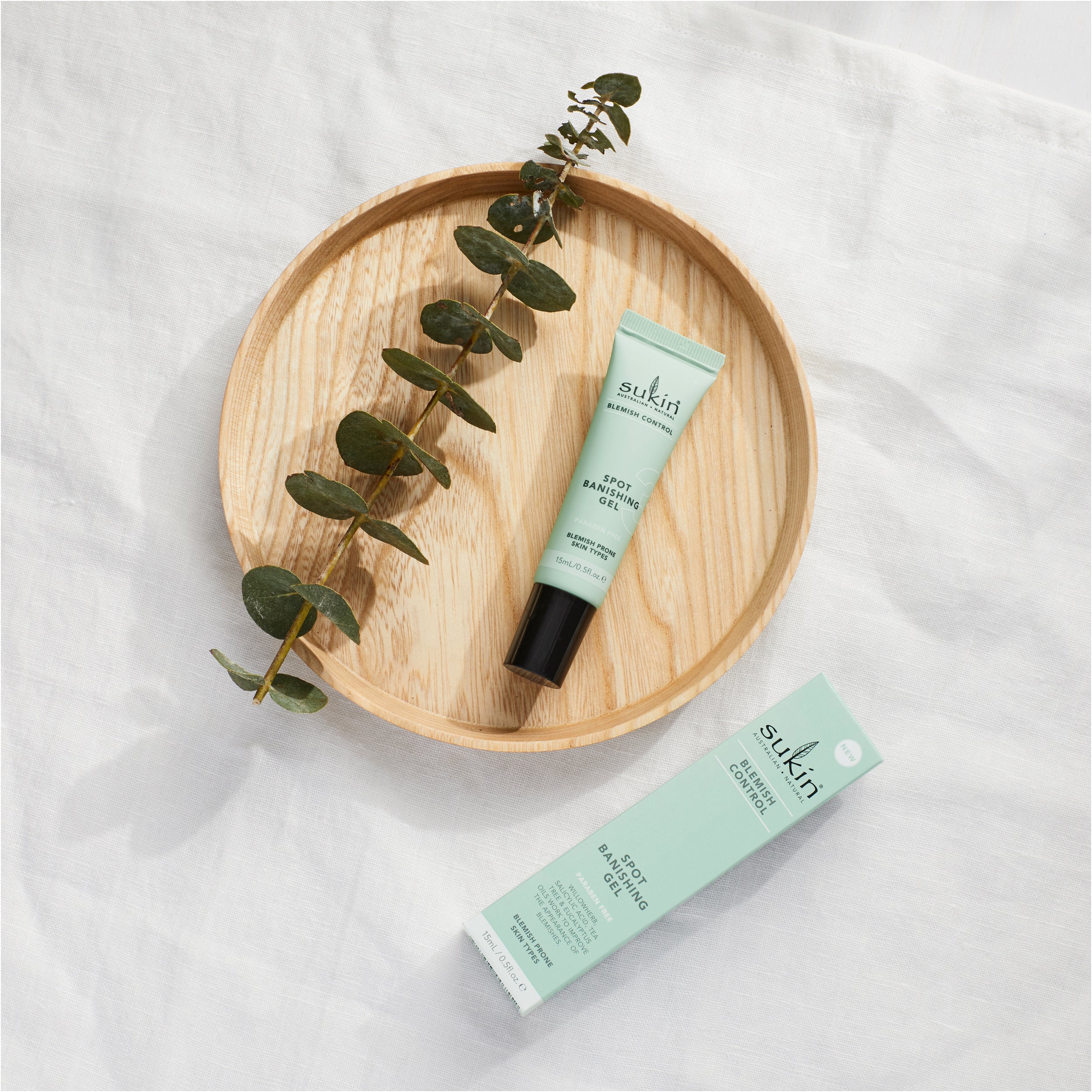 How to care for teenage skin naturally

Adolescence is a difficult time – your body is changing, you're finding out who you are, starting your first job, navigating social circles and relationships, all while balancing everything with school work. Coupled with blemish-prone complexions, being a teenager isn't easy.

Whether you're a teenager or an adult helping your child work through puberty and the skin qualms that come with it, initiating a thorough skincare routine early on in adolescence is really important.

To get you started caring for teenage skin naturally, we need to understand where those blemishes are coming from and focus on long term skin health rather than quick fixes.

Skin care for tweens and teenagers

When it comes to skincare, being a child is relatively straightforward. Other than wiping away mud and food stains, there isn't much more to deal with, except maybe some chapped lips. But once they start reaching the age of adolescence, that's when the skin begins to break out, hormones start surging, and pimples start forming.
While some may be quick to pop or hide away from the world, natural skincare for teenage skin is the most effective way to achieve healthy skin. And besides, adolescence shouldn't be wasted worrying about a few blemishes and spots.

Instead, join us as we teach you everything you need to know about skin care for teenagers.

What causes teen blemishes?

The body changes in so many ways during our teenage years, and our skin is one area where changes are most noticeable. With puberty comes a surge in hormones, which can increase the body's sebum production.

Blemishes, at any age, occur when the skin's sebaceous glands become blocked thanks to an overproduction of oil and bacteria, a particularly common issue during our teenage years. Oil production increases during adolescence as our oil glands enlarge and because the skin is still young, it is often unable to keep up with these changes and balance its functions.

How to deal with blemish-prone teenage skin
To deal with blemish-prone teen skin, look for products that work to balance the skin's natural oil production. As the skin is still young, it's worth choosing products that work to improve the health and biological function of the skin rather than harsh, chemical-packed products that can strip the skin of its protective barrier.

A poor skincare routine (or no routine at all!) certainly doesn't help things. If you or your teenager haven't dealt with severe and ongoing blemishes before, then chances are a thorough routine isn't in place- so now is the time to instil some good skin habits using natural ingredients.

The best natural products for teenage skin

We're proud to offer a selection of the best teenage skin care products in Australia. From high-quality moisturisers for teenage skin to our skin care gift sets for teenagers, Sukin can take your teen skin care routine from basic to peak performance in no time.

To gently but effectively cleanse the skin without drying it out, start with the Sukin Blemish Control Clearing Facial Wash. Firstly, eucalyptus reduces blemish-causing bacteria, minimising redness that often appears when a breakout occurs, followed by Tea Tree to absorb excess oils. Finally, the pomegranate balances congested, clogged pores.

The next step is to moisten a cotton pad with a gentle toner to help mattify the skin and prepare it for the skincare steps that follow. Try the Sukin Blemish Control Pore Perfecting Toner, rich in Eucalyptus and Tea Tree, to clear and soothe blemishes naturally and Quince to minimise shine. Acting as an astringent, the added Quince refines pores and skin texture.

Teens will also love the addition of Willowherb for its natural ability to reduce the prevalence of acne-causing bacteria on the skin.

As any teen will attest, blemishes generally appear in the most inopportune times–so a fast-working spot treatment is essential for teenage skin. The Sukin Blemish Control Spot Banishing Gel works to treat breakouts quickly thanks to a fast-acting triple-threat combination of ingredients. Salicylic acid dissolves the dirt, bacteria and dead skin cells that clog the pores, Willowherb, which soothes blemishes and minimises redness, and Quince reduces shine.
Complete your teen's routine with the Sukin Blemish Control Oil Free Moisturiser. Hydration is vital for balanced skin, but choosing an oil-free moisturiser will ensure you aren't causing further congestion. Our Oil-Free Moisturiser features Willowherb and Quince to soothe and refine blemish-prone skin while Moringa hydrates without clogging the pores.

If your teen is just getting started with skincare, you can help instil healthy skin habits with the complete Sukin Blemish Control Kit, which contains all four products to help naturally clear teenage skin.
Shop online or instore with Sukin Naturals to discover natural skincare for teenage skin in Australia. Tell us about your adolescent skin solutions, take a video of your skin care routine for teens and share your stories with us at @sukinskincare.
See our new Blemish Control Range here
---