The Sukin Journal
Discover the world of natural through our eyes! From skincare tips, lifestyle and environmental hacks to inspirational interviews! Explore it all.
What's Not To Love About Charcoal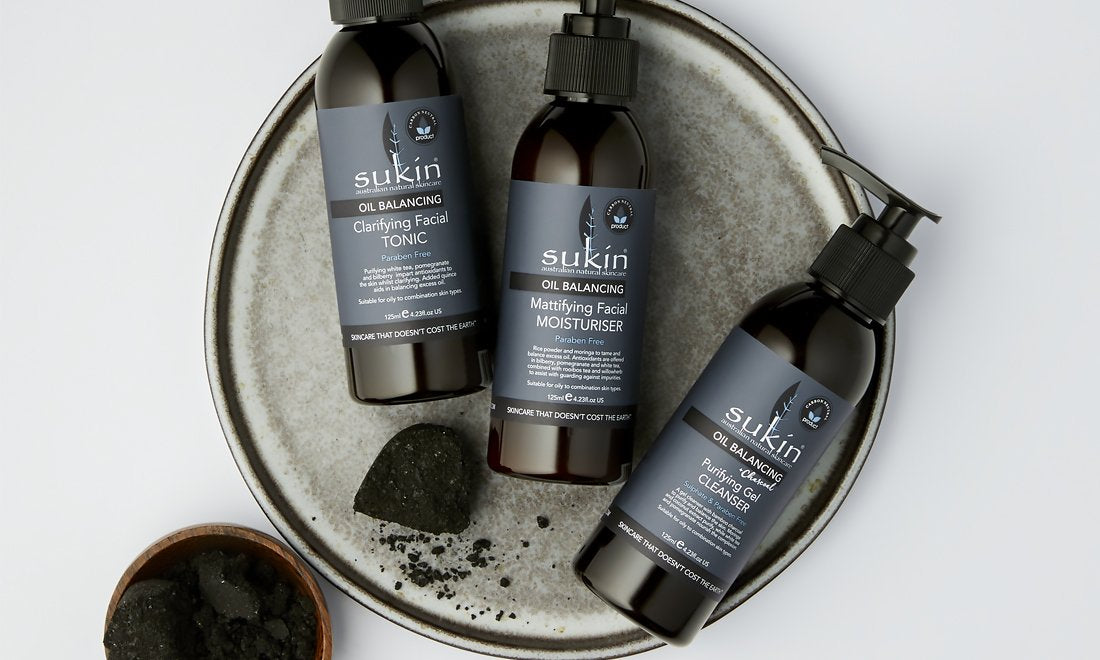 With Summer just around the corner, it is the perfect time to jump into detox mode. I don't know about you, but we can't escape the hype of the magical ways of Charcoal- and we don't want to! It seems as though the obsession came out of nowhere, and it doesn't seem to be slowing! After discovering the versatile ways that you can benefit from the powers of this natural ingredient, we wanted to share them, so you too can reap the full inside/out benefits.
Charcoal has actually been used for centuries, with some even claiming that the ancient Egyptians its natural beauty potential thousands of years ago- wow! It is now commonly known for its detoxifying ability and embraced and utilised all around the world. Activated Charcoal is a micro-porous material, which means that its unique composition and large surface space acts as an excellent deodoriser, purifier and humidity controller! Here are a few different ways you can incorporate Charcoal into your life!
Oral Health:
We're sure that you've heard of this perk but just incase you haven't- Charcoal has amazing teeth whitening properties. Due to its natural and super absorption abilities, Charcoal can lift stubborn stains, rebalance the pH level of the mouth and remove nasty bacteria, leaving your mouth cleansed and odourless! You can use a range of products including Charcoal powders, infused toothpastes and also whitening toothbrushes.
Internal Detoxification:
If you've indulged a little too much over Winter (don't worry we have too) and are in need of a good detox- Charcoal is your answer. The thought of drinking or eating Charcoal does sound a little crazy, but this miracle ingredient possesses the ability to cleanse your digestive system, absorb toxins and bugs and also can help to beat the bloat! Not keen on the thought of drinking it? Try blending a spoonful of powdered Charcoal into a healthy smoothie bowl or simply take a capsule. You can also use it to filter your water, absorbing chemicals and trapping impurities, leaving water cleansed and safe to drink!
External Detoxification:
One of our favourite ways to utilise the magic from Charcoal is through topical application. If you have oily or blemish prone skin, our
Oil Balancing Range

 
is amazing as it absorbs toxins, impurities and other nasties from the skin through our blend of Bamboo Charcoal, Willowherb and Moringa Extract. Excess oils are banished from the skin and pores are minimised, leaving the skin purified and revitalised!
Haven't tried Charcoal yet? We highly recommend it- you won't regret it!
See our Oil Balancing Range here
---