The Sukin Journal
Discover the world of natural through our eyes! From skincare tips, lifestyle and environmental hacks to inspirational interviews! Explore it all.
The Super Green Skincare You Need Right Now
Sporteluxe delve into the Sukin Super Greens range and its plethora of benefits for the skin.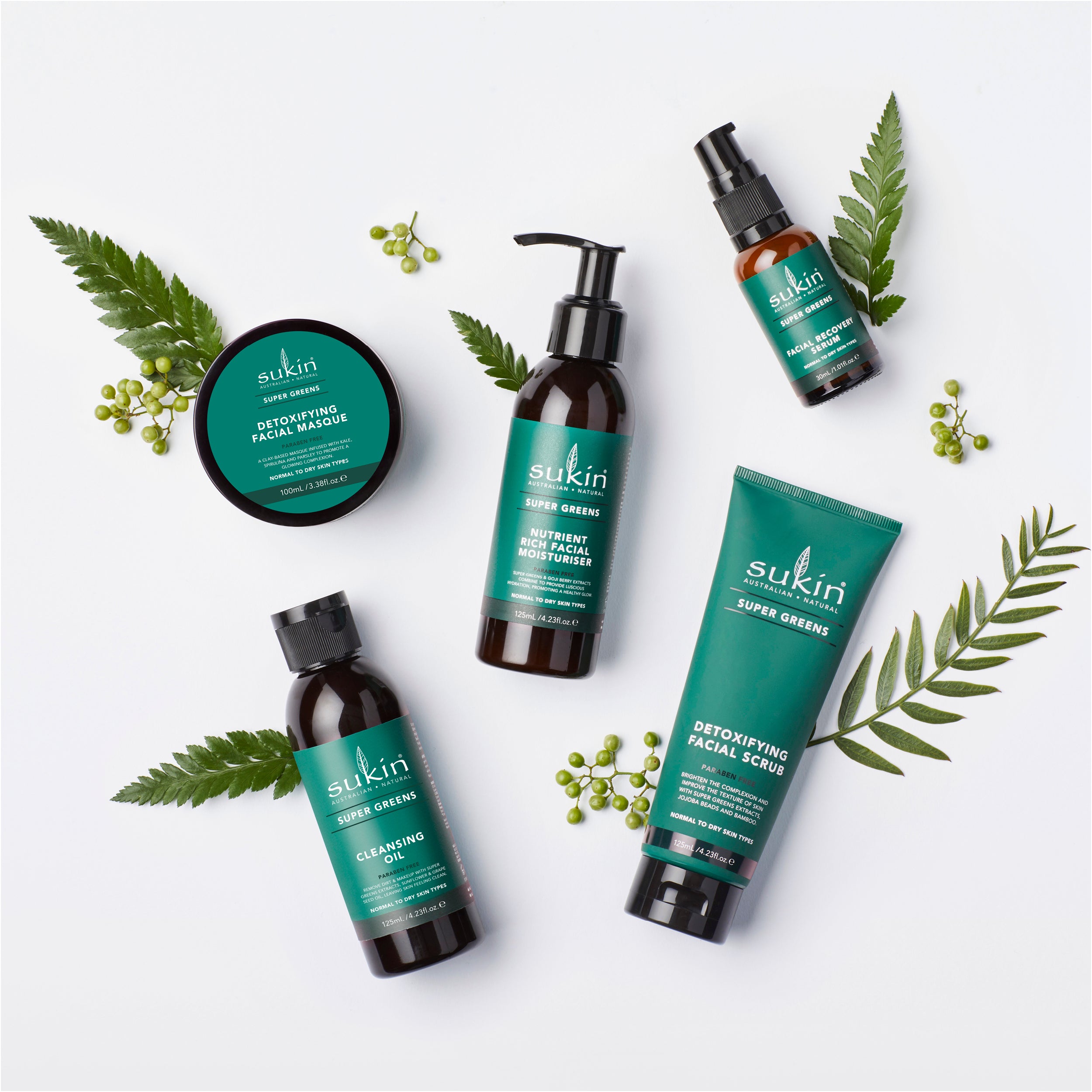 We know that what we put in our bodies can have a plethora of benefits for our health, but what about what we put on it? Enter Sukin Super Greens, Sukin's new natural skincare range of products that are bursting with goodness. These products are so good you'll want to eat them right up, especially because they're filled to the brim with superfoods! That's right, salads and smoothies aren't the only place you'll find these bad boys now, skincare is their new home.
Image by Kim Kine.


Each product in the Sukin Super Greens range features hand-picked actives of kale to brighten your complexion as well as spirulina, which contains proteins, minerals and fatty acids to give you a youthful glow, chlorella to promote collagen production and parsley to help you maintain an even skin tone. Sukin have combined these with an abundance of other goodies such as acai and goji berries, liquorice extract and baobab which are full of antioxidants to brighten, plump and boost the health of your skin.
"We've had a great time exploring the actives in this range and their many benefits, and we're excited to be launching a range of products that we believe captures the best super food ingredients for a healthy skincare routine." explains our original co-founder Alison Goodger.
The Sukin Super Greens range consists of five products including a Detoxifying Facial Masque, Detoxifying Facial Scrub, Facial Recovery Serum, Cleansing Oil and a Nutrient Rich Facial Moisturiser. Not only will these four super products refresh your skin, the hint of cranberry will refresh your senses to add a burst of freshness to your day.
Reposted from Sporteluxe.com
Written by Emilie Sharp, April 8th 2015.

Other products you may like
---