The Sukin Journal
Discover the world of natural through our eyes! From skincare tips, lifestyle and environmental hacks to inspirational interviews! Explore it all.
#SukinTribe | Meet the beautiful Tash!
Meet one of our amazing Sukin Tribe winners! Learn why it's so important for Tash to use natural skincare as a mother!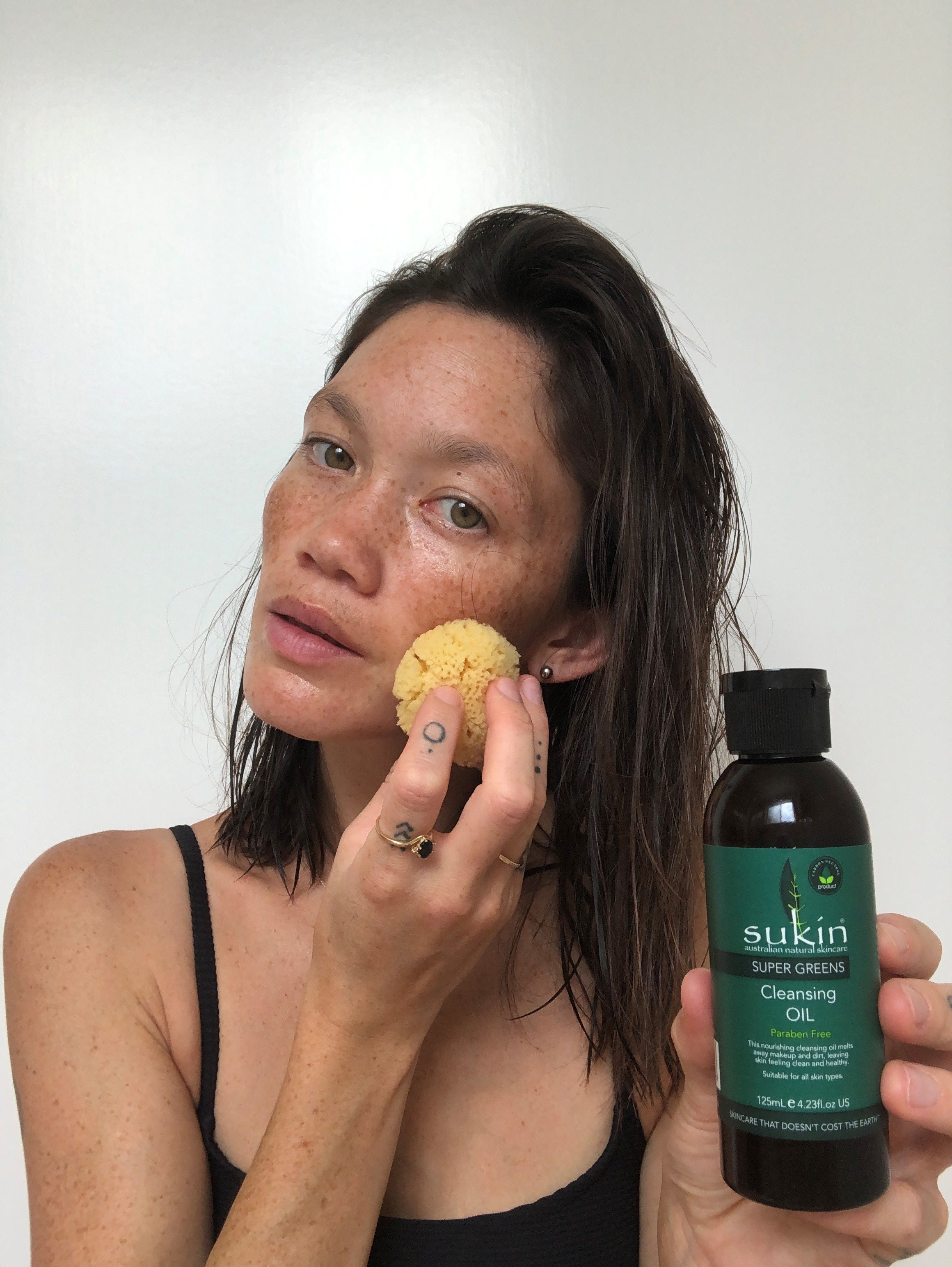 1. Tell us about your skin type and any concerns you have

My skin is dry in the winter and pretty normal in the summer. I've always had issues using moisturisers on my face though, I found them really heavy and oily and like my skin couldn't breathe, so I stopped using them for a really long time.

2. Tell us a little about your skin care routine

I do my skincare routine following a shower, morning and/or night. I start off with a cleanser- I previously used and loved the Micellar Water, but have now switched it up to the Supergreens Cleansing Oil. I don't wear makeup very often but I find my skin feels so fresh after I use the oil. I then use the Original Hydrating Mist Toner, Purely Ageless intensive Firming Serum and the Purely Ageless Restorative Day/Night Cream.
Twice a week I use the Revitalising Facial Scrub in the shower, followed but a Pink Clay Facial Masque.

3. What does a typical day in your life look like?

Lots of moving around! Our kids have us up pretty early each morning! We have a play in bed, breakky and get ready for the day- the first part of the week is at daycare and the rest of the week we go for walks or explore, but most of the time we're at the beach. Afternoons are a time to wind down and play at home, and on the weekends we like to have a sundown dinner and swim by the water. When I'm not with the kids, I work in a warehouse which is nice and sweaty!

4. How long have you been using Sukin for?

About 10 years! I've never had a skin routine that I've stuck to until this year but I have always had the Cream Cleanser, Shampoo and Conditioner in my bathroom. When I fell pregnant with my son I started using the Natural Deodorant because I was very aware of what my skin was absorbing, and I've been using it for over 3 years now. When I fell pregnant with my daughter last year my skin got really dry and patchy, and that's when I started to use more Sukin products.

5. Favourite products?

Pink Facial Clay Masque, Micellar Water, Cleansing Oil, Natural Deodorant, Supergreens Facial Recovery Serum, and all of the Purely Ageless products!

6. Why is using natural so important to you?

Since my teens when my mum worked in a pharmacy, I've always been made very aware of all the synthetic/harmful ingredients in beauty and skincare products. I'm generally a no fuss girl, but when it comes to what I put on my skin, and especially on my children's skin, I don't want to take any shortcuts. With a baby on me for much of the time I'm super conscious of what she could be ingesting while she breastfeeds or sucks on my skin, and I just don't see a need for synthetic ingredients when we have beautiful, natural and affordable products like Sukin available to us.

7. Do you have any special skincare secrets you swear by?

For me, it's just about keeping my skin hydrated!
When it's feeling fresh and clean, I'm feeling so good! That why I'm loving the Cleansers and Facial serums.