The Sukin Journal
Discover the world of natural through our eyes! From skincare tips, lifestyle and environmental hacks to inspirational interviews! Explore it all.
How Caffeine Can Help Your Skin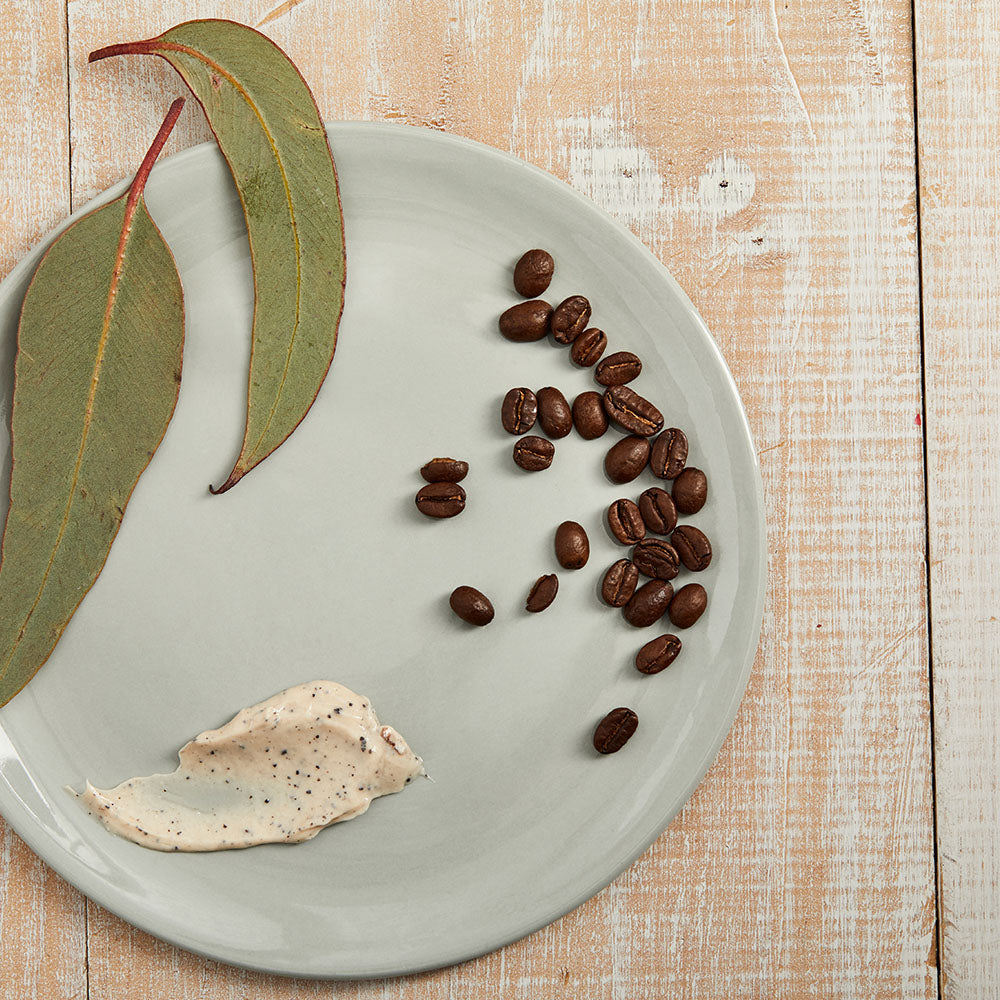 Love your morning coffee? Caffeine is great for your skin, too!


If you're the type of person who can't start their day without your morning coffee, you'll be happy to hear that the benefits of those mighty little beans extend far beyond your long black or flat white.

Sample Coffee knows better than most, how important that first cup of the day is and the ritual that surrounds it. Their coffee beans are sourced from an ever-changing selection of single origins, responsibly sourced from regions across the world. Their beans are lightly roasted, allowing individual flavours to burst through, making every coffee they source, roast, brew and serve, one you will want to drink every single day.

At Sukin, we know that including naturally-sourced coffee grounds into your daily skincare routine could be exactly the beauty boost your skin needs.
Thanks to its natural properties, whether you drink your coffee or use it on your skin, you'll be getting a wide range of health benefits.

Is caffeine good for your skin?

As a natural exfoliator, coffee is amazing to use on your face and body to help scrub away dry, dead skin to reveal radiant, glowing skin. Sukin's range of coffee-based beauty products boasts a wide range of beauty benefits that can support everything from hydrating your skin to reducing signs of ageing.

What does coffee do to your skin?

1. Coffee helps detox the skin

Coffee is packed with antioxidants, which are known to gently eliminate impurities from your skin. The coffee encourages your skin to regenerate, leaving you with a more youthful complexion and brighter skin.

2. Coffee is a natural exfoliator

Regularly exfoliating can help to gently clear away dull, dead skin to make way for a brighter, even skin tone. By stimulating the skin and improving circulation, coffee can help to gently clear away dull, dead skin to make way for a smoother, softer and even skin tone.

How to use coffee for skincare

At Sukin, we believe in the skin benefits of coffee so much that we created a couple of coffee-infused skincare products, like our coffee body scrub, eye cream and coffee face mask.
1 - Sukin's Energising Body Scrub
Along with the skin benefits of coffee, this body scrub includes Aloe Vera, Coconut Oil, Jojoba Oil, Rosehip and Vitamin E, all of which help to nourish and soften your skin as you exfoliate
2 - Sukin's Natural Coffee & Coconut Exfoliating Coffee Masque
Relax and allow this cream-based face mask to work its magic. Our caffeine face mask benefits include plenty of hydrating and nourishing ingredients that are carefully blended with locally sourced coffee beans - leaving your skin energised, polished and silky smooth.
3 - Sukin's Reviving Eye Cream
Thanks to its super antioxidant powers, the coffee in this eye cream works wonders in helping reduce dark circles, puffiness and swelling around the eyes.

The caffeine pick-me-up you've been looking for

Now you know the main health and beauty benefits of caffeine, you can start to introduce it into your daily routine. Unsure about which caffeine skin product is best for you? Take our Skincare Quiz and discover some exciting new additions to your beauty cabinet.
Other products you may like
---