The Sukin Journal
Discover the world of natural through our eyes! From skincare tips, lifestyle and environmental hacks to inspirational interviews! Explore it all.
7 Easy Ways to Be More Eco-Conscious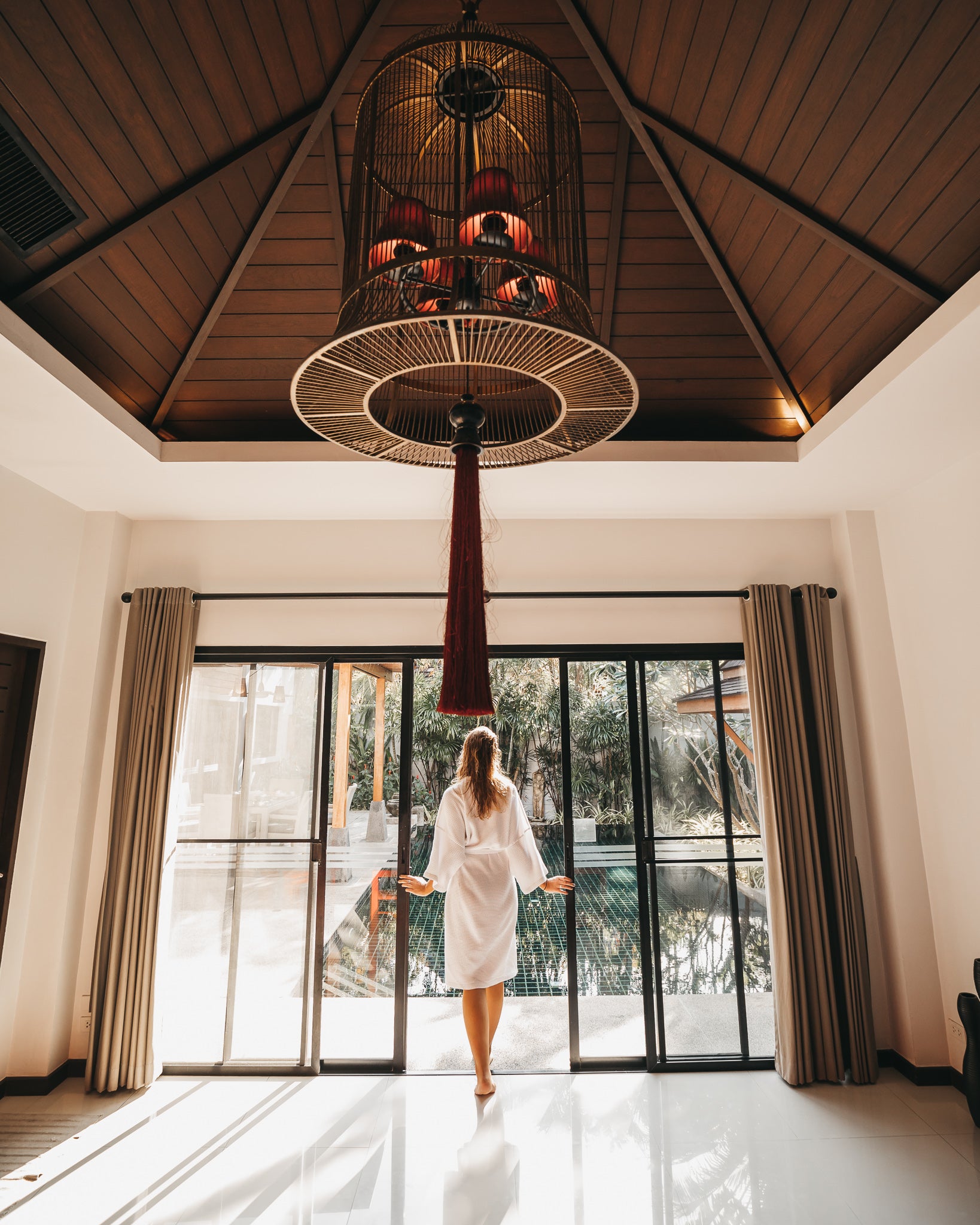 With sustainable, green and eco-friendly lifestyle choices becoming a norm for so many conscious individuals like you and me, it's only natural we start to think about other ways we can tread a little lighter on our planet.  When it comes to travelling, we have both positive and negative impacts on local people, communities and the environment.  Tourism places a major role in the global economy and can also open our eyes to critical social and environmental issues around the world.  However, it's also important to remember that we ourselves contribute to these issues so I've put together 7 easy ways you can responsibly immerse yourself in new cultures and locations.
1. TRAVEL LOCALLY FIRST
They always say you should hit the road and explore your own backyard first, before travelling overseas (well, they do in Australia anyway). So why not find out what your country has to offer? Not only are you more likely to be travelling shorter distances, therefore emitting less carbon emissions, you will also be contributing to your own country's economy.

2. CHOOSE TO STAY IN ECO-FRIENDLY AIRBNB'S, BOUTIQUE HOTELS AND HOMESTAYS
It's now easier than ever to find accommodation that is unique, eco-friendly and family owned. Online platforms such as Airbnb allows you to search for properties that are eco-conscious, and a quick Google search will lead you to locally own boutique hotels and traditional homestays. More often than not, the owners of these places are very aware of the environmental and social issues within the area and can point you in the best direction to enjoy your experience, with little negative impact.
3.

REMEMBER YOUR ZERO WASTE KIT 
Don't forget to pack your reusables! Create yourself a little zero waste travel kit that includes essentials, such as a reusable water bottle, bamboo cutlery, a metal straw and shopping bags. Alternatively, simple try eating in to avoid the need for takeaway containers, only purchase foods that come naturally package-free and ask for no straw with your drink (you might need to brush up on some language skills for this one). Also try to use health care products made from natural materials such as a compostable toothbrush. Just by paying attention to how much single-use plastic you use while travelling, you will soon realise there are actually so many ways to minimise your waste - however, you'll come across different problems in different countries.
4. USE LOW-IMPACT TRANSPORT & OFFSET YOUR EMISSIONS
Although it can be unavoidable (and sometimes unsafe) at times, try to rent a bike or walk as much as possible, over hiring a car or catching a taxi/Uber/Tut-tut. For example, when you're just heading into town. When you cannot walk and when time and money allows, choose to travel by bus, train, ferry or any shared modes of transport. This will help to reduce your travel carbon footprint, and you're more likely to meet new and interesting people along the way! Don't forget to also offset your carbon emissions. Carbon offsetting is the process of reducing the emissions of carbon dioxide and/or other greenhouse gases made, in order to compensate for emissions made elsewhere. Many airlines have made this easy for you buy offering offsetting when purchasing your plane ticket.
5. SUPPORT ECO-TOURISM & LOCAL CONSERVATION PROGRAMS
Before travelling to a new location, I like to map out all the eco-friendly and sustainable destinations near where I will be visiting. This may be as simple as seeking out environmental and conservation areas, eating at a locally owned cafe, choosing to pay for a guided tour that supports the local community or choosing an eco-tourism destination over commercial activities. Even by respecting restricted and protected areas and taking your rubbish with you, can make a huge difference, especially in least developed countries (LDCs). LDCs often don't have the resources or infrastructure to manage popular tourist destinations and the waste associated with increasing numbers of people.
6. PACK LIGHTLY & THOUGHTFULLY
When travelling overseas, make sure to pack lightly and thoughtfully. For clothing, try to pack only one of each item, pieces you know you will wear over and over, and items that are multi-function and can create interchangeable outfits. I feel most comfortable in neutral-coloured pieces made from natural materials as I feel they don't go out of fashion and are a lot more versatile.  For beauty products, stick to natural, chemical-free and vegan products such as Sukin Skincare.  Not only are these better for you and your skin, but also better for the natural environment.  For travel-friendly, skin-loving products, I recommend packing Sukin's Rose Hydrating Mist Toner, Lime and Coconut Hand and Nail Cream and the Super Greens Nutrient Rich Facial Moisturiser.  I also love the Rosehip Rejuvenating Facial Scrub to get rid of dead skin while on the move and the Hydrating Shampoo and Conditioner to add moisture to my hair after spending days out in the sun or in the ocean!
7. EAT LOCALLY-SOURCED AUTHENTIC FOOD 
Instead of seeking out familiar western foods, why not explore new dishes you may not be exposed to back home? Eating locally and supporting traditional agriculture is one of the best ways you can reduce your carbon footprint while travelling. Believe it or not, many foreign foods that are common in western societies, such as Thai and Indian food, have actually been created for our needs and wants, so for an actual authentic meal, try to eat from local kitchens and markets rather than westernised restaurants – this will also save you money!
About the Author 
Lauren in an eco-friendly content creator, business and marketing coach and the founder of the sustainability platform, Project 3 P.  Project 3 P helps build and grow sustainable and eco-friendly brands online. 
Lauren also shares education, stories and her sustainable lifestyle journey through her Instagram account @project3p_
Other products you may like
---