The Sukin Journal
Discover the world of natural through our eyes! From skincare tips, lifestyle and environmental hacks to inspirational interviews! Explore it all.
Bianca Cheah's Top Beauty Tip
Bianca takes the guess work out of her beauty routine and explains what her little beauty tips and tricks are.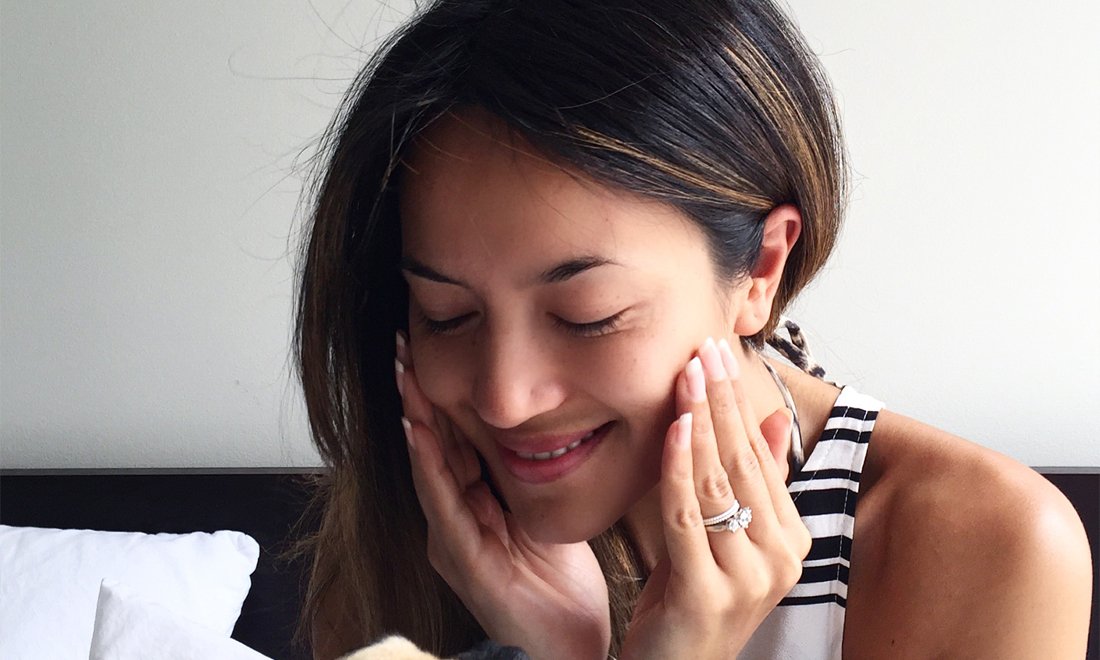 Hey Sukin readers,

I'm so excited to be writing my very first blog post for Sukin!

So as you probably all have just seen, I just did a very fun Instagram takeover last week of what my daily beauty routine looks like. I know that sometimes it's hard to gauge how it all comes to life from an Instagram pic. And just as everyone has their own beauty tips and tricks (even me) I thought I'd make things just that little bit easier in explaining what my little beauty tips and tricks are. 

Happy reading…
Tip #1
Using the Japanese Shiatsu massage on your skin just a few days per week can assist in a better night sleep. 
The Products: Chia Seed Oil + the Night Moisturiser mixed together. 

I am a big fan of face oils, especially at night time. Rose Hip Oil has been a regular in my beauty routines since I was a teenager (as I used to have some pretty bad acne scarring). But since Sukin has launched their new Chia Seed Oil, I now have been using this daily in replace of the Rose Hip Oil. I just add a few drops into my hand of a night, mix in with my night moisturiser and Shiatsu massage all over my face. If you're wondering what a Shiatsu is…it's basically a very quick facial massage involving all the pressure points in the face. My Shiatsu routine, releases tension so when I hop into bed, I'm sure to have a better nights sleep. 
Tip #2
A hot day at the beach can wreak havoc on your skin's hydration levels. Spritz the Facial Mist to keep your skin balanced all day long.

The Products: Aloe Vera Gel and Foaming Facial Cleanser


Sometimes after a hot and humid day at the beach (even though I take an umbrella for that added SPF hit) I can feel a little sun burnt. Sukin Aloe Vera Gel is the perfect thing to soothe and calm my skin, and the Toning Mist is my 'must-have' companion to cool me down when I get hot under the beach umbrella.

Tip #3
Don't damage your skin by sitting in the sun, Sukin's Sunless Bronzer is perfect for an instant sun-kissed glow. 

The Products: Bronzing Gel/ Tanner

Although I'm naturally tanned, I always like to have a sun-kissed look. Sukin's bronzer kinda just gives me that extra look of glowing healthiness. I feel like a golden goddess when I rub this over my body. This is my go-to weekend product.

Tip #4
Rubbing Sukin's Wellbeing Body Oil all over yourself just before yoga practice. The naturally scented oil provides beautiful aromatherapy qualities when combined with your body's heat, this helps you to focus and be present.



The products: The Wellbeing Body Oil
Heading to yoga is my definition of 'me time', it allows me to do some moving meditation, helping to clear my mind. Lately I've been rubbing Sukin's Wellbeing Body Oil all over my body just prior to practicing. When your body is hot, the beautiful scent (orange, vanilla and sandalwood) will envelope you. It's my very own aromatherapy oil and helps me to get more from my practice. This is one of my gym bag essentials. 
Tip #5
Exfoliating the old skin cells away and treating the new ones with Rose Hip Oil, to keep skin looking youthful. This is a huge boost of antioxidants to your new skin cells which means your new skin will be blocked from those horrid free radicals that attack and damage the skin and cause ageing. 

The products: Sukin Revitalising Facial Scrub and Rosehip Oil

Every few days I will exfoliate my skin with Sukin's Facial Exfoliator. Not only does it feel super relaxing on my skin but also it sloughs away my yucky dead skin cells so my skin looks lovely and smooth. Sometimes afterwards I'll massage into my skin with a few drops of water. Rosehip contains high levels of antioxidants and is incredible at repairing skin. So I always make time for Rosehip Oil.