The Sukin Journal
Discover the world of natural through our eyes! From skincare tips, lifestyle and environmental hacks to inspirational interviews! Explore it all.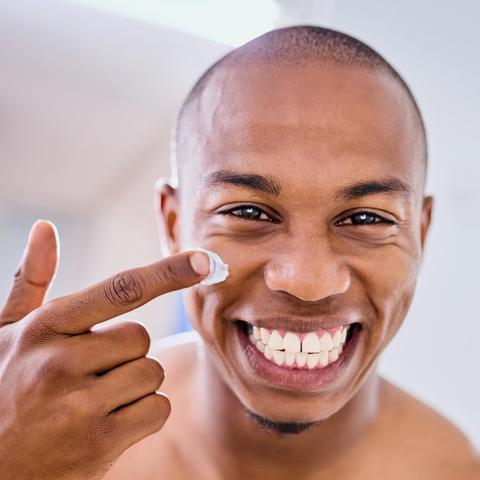 It's often overlooked, but the health of men's skin is just as important as that of women's skin. Men are prone to blemishes, ageing and a myriad of skin conditions, just the same as women- so why do so few men follow a skincare routine?
Looking after the health of the skin, while important, should never feel like a chore. For this reason, Sukin have formulated an effective, natural skincare collection created specifically to care for men's skin- it only contains a few simple steps, is a quick routine to work through and each product will work to effectively care for the skin without fuss or complication.

Do men need different skincare to women?
Regardless of age, gender, skin tone or skin type, a skincare routine should be about ensuring the skin functions at its healthiest. With that in mind, no- everyone requires a healthy skincare routine and the principles and foundations of healthy skin remain the same across the board.
On the other hand, everyone has different skincare needs! No two females will have skin in exactly the same condition, so the same goes for men.
Where men's skin can differ, however, comes down to hormones. Testosterone causes an increase in both the thickness and the toughness of the skin, facial hair can lead to blocked pores and blemishes while regular shaving can lead to increased skin sensitivity. Plus, the reality is many men simply don't show the same interest in caring for their body's biggest organ, so complicated skincare regimes are much less likely to be followed!

What are the best ingredients for men's skin?
To soften thick, rough men's skin, look for naturally softening ingredients like Sesame Oil and Vitamin E. Men's skin is usually naturally oilier than women's skin, so ingredients such as Baobab Extract and Tasmanian pepper are perfect for removing excess oil and any dirt and grime build-up. Aloe Vera is another natural wonder for men's skin thanks to its soothing properties, making it perfect for skin irritated by shaving. Men tend to be a bit wary of traditionally "feminine" scents, so instead look for products naturally scented by fresh citruses.

What skincare products should men be using?
A great cleanser used daily is non-negotiable. Sukin's Men's Facial Cleanser is gentle enough to use both morning and night, working to clear the pores and remove excess oil, dirt, and grime that may have built up during the day or overnight.
A gentle, natural exfoliant is a great addition to any men's skincare routine as it will work to slough away any dead and dry skin cells, revealing softer, smoother skin. Sukin's Men's Facial Scrub is rich in Bamboo Powder and Walnut Shells to gently but effectively buff away dry skin, while Sesame and Jojoba Oils restore moisture and suppleness. Use two to three times per week for best results.
To rebuild the skin's natural moisture barrier and protect from further environmental damage, opt for Sukin's Men's Facial Moisturiser. This natural moisturiser works to rehydrate the skin and balance its oil production levels, while the inclusion of Aloe Vera allows it to soothe any irritations.
And for a comfortable, non-irritating shave, a great shaving gel is essential. Sukin's Men's Shaving Gel contains Tasmanian Pepper and Baobab Extract to lubricate the skin for a close shave, while Sesame Oil and Chamomile work to soothe the skin and restore the moisture lost through regular shaving, without the need to use any nasty chemicals.
Explore our Mens Range here
---