Our Story
At Sukin, we say No to a lot of things. We were one of the first to say 'no' to artificial additives and harsh ingredients that can cause harm to ourselves, animals or the environment.
Back in 2007, Sukin was born in Melbourne, Australia to offer effective, sustainable and affordable natural skincare, since then, Sukin has grown to become known, loved and trusted by people all around the world thanks to our Natural, Vegan, Cruelty Free & Carbon Neutral products.
It's our believe that everything we need to make the products that you love can be found in nature, After all, most synthetic ingredients have been created to mimic natural ones. And its this knowledge of what to leave out that makes our products so special.
Sukin. Nothing but special.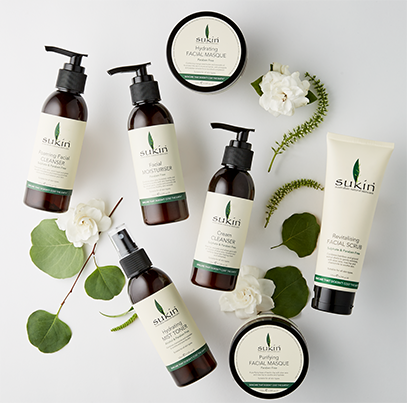 Signature Range
Utilising beautiful botanical, natural extracts to bring out the best in your skin with the Sukin signature scent.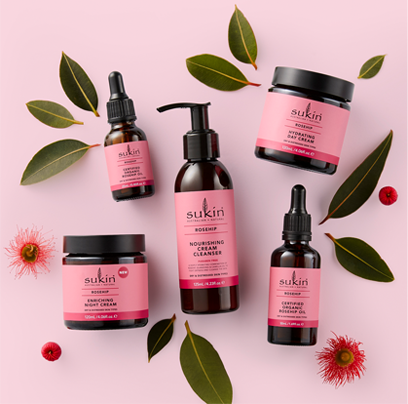 Rosehip Range
Feeds skin with nutrients to promote healthy skin, soothes redness due to dry/itchy skin and reduces the signs of ageing.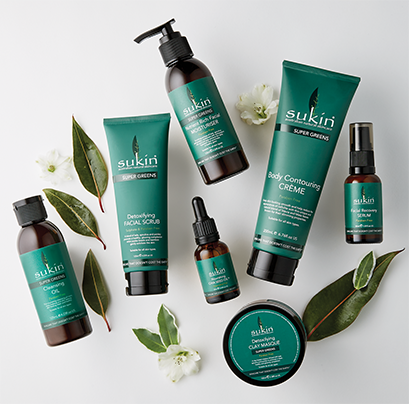 Signature Range
A blend of Kale, Spirulina, Parsley and Chlorella that leaves a clean, brightened and revitalised complexion.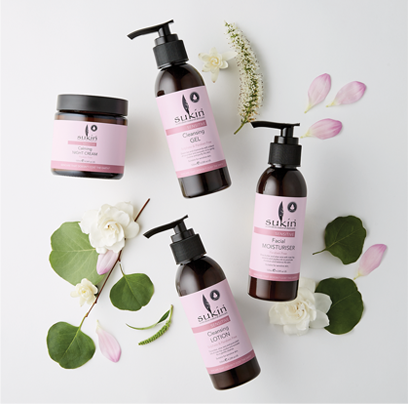 Sensitive Range
Created specifically to cater for all skin types using Chamomile, Aloe Vera and Cucumber to cool and soothe dry skin.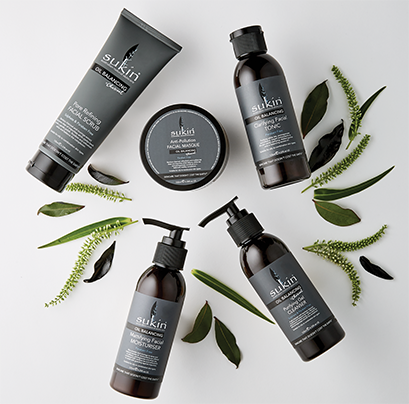 Oil Balancing Range
Includes Bamboo Charcoal to remove excess oil alongside Rooibos Tea, Pomegranate and Quince to purify, hydrate and balance oily complexions.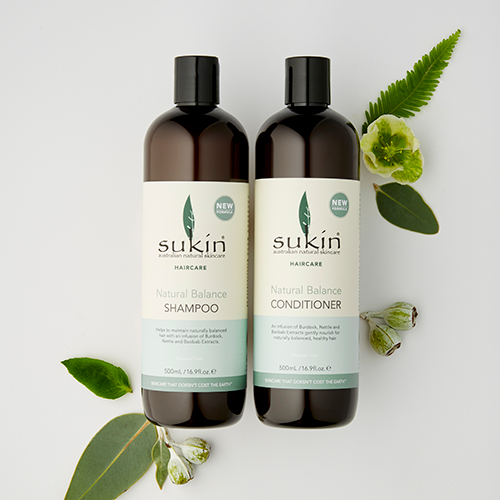 Hair Care
Provides the ultimate in natural hair care and ensures your locks are left healthy and shiny without any sulphates or harsh chemicals.
Join The Squad
Subscribe to the Sukin Squad and be the first to know of new product launches in Canada, in store promotions and tips & tricks for your skincare routine.
LUCKY YOU!
IT'S FREEBIE TIME!
Choose which product you would like to
receive free with your order!
Sample | Blemish Clearing Facial Wash 20ml
Sample | Purely Ageless Day Cream 20ml
Sample | Sensitive Pink Clay Mask 20ml
Sample | Super Greens Detoxifying Facial Scrub 20ml
Sample | Blemish Clearing Facial Wash 20ml
Sample | Purely Ageless Day Cream 20ml
Sample | Sensitive Pink Clay Mask 20ml
Sample | Super Greens Detoxifying Facial Scrub 20ml